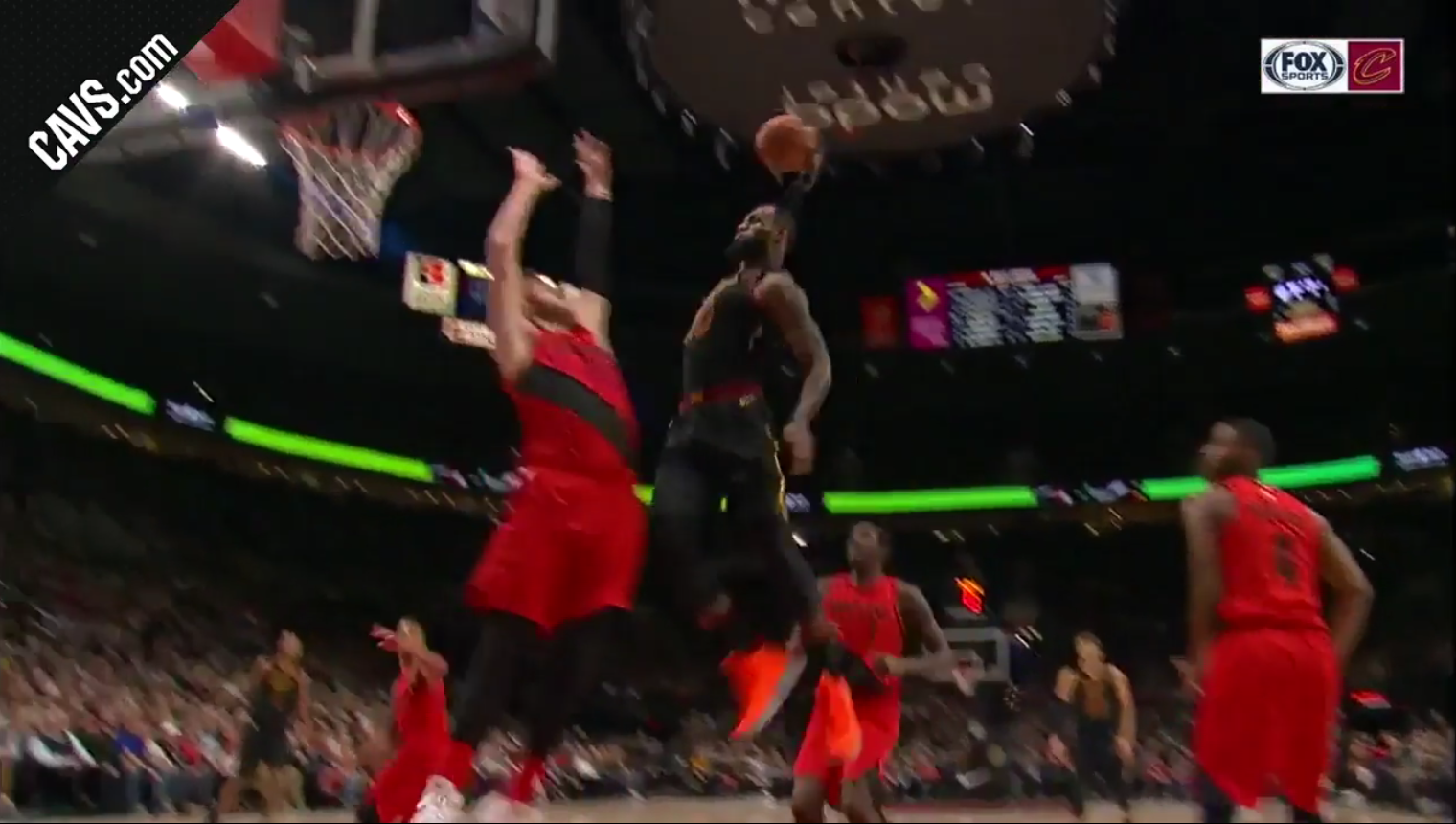 PORTLAND– LeBron James has plenty of posterizing dunks on his career highlight reel, and on Thursday night he added another one.
With about 7:00 remaining in the first quarter, James unleashed a vicious dunk over top of Portland's 6-foot-11 Jusuf Nurkic. Watch below, courtesy of Cavs.com:
Not many players can take the Bosnian big man to task the way James did in the paint. For that reason, it's safe to say you'll be seeing that clip plenty more times.