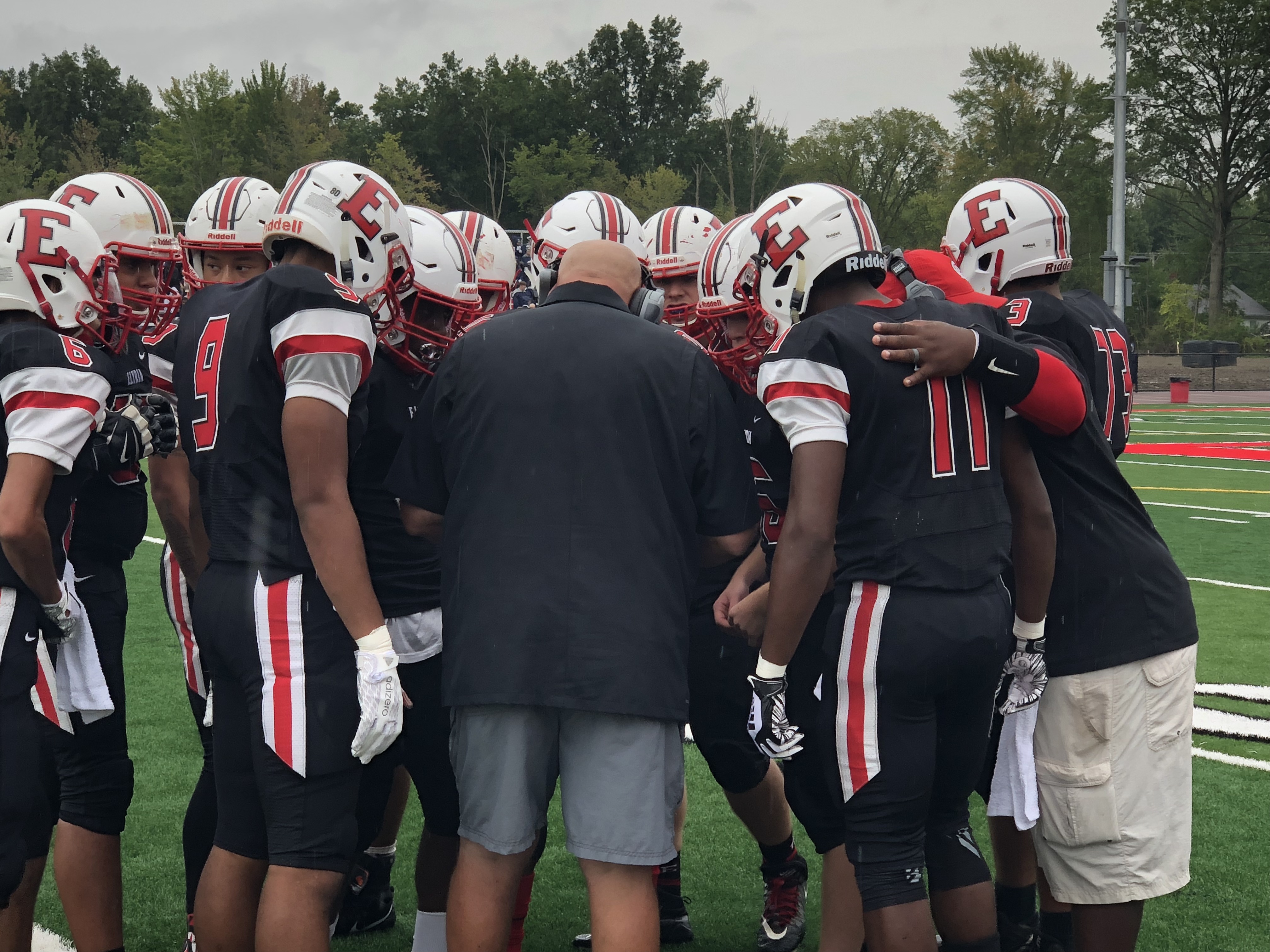 Week two of the high school football season did not disappoint, as there were many great games in the area and many great performances.
In and around Northeast Ohio, a number of great players stepped up with solid games and great moments that made the week a fun one to take in.
This year we are back with our weekly "NEOSI High School Football Player of the Week" award to celebrate one of the great performances on the gridiron.
As we did in week one and will do moving forward, you can vote using our automated poll so you can simply see right there and then the results as well as how the voting is going.
So with that, we introduce our second set of players and poll for week two for the "NEOSI High School Football Player of the Week."
Jaheim Atkinson Elyria Pioneers
Atkinson helped the Pioneers break their 15-game skid on Friday night, as Elyria finally got back in the win column with a 7-6 victory over Bedford.
After a week one outing in which he put up 137 yards against Midview, Atkinson had a solid game with 140 yards on 29 carries.
The win for Elyria is also the first for first-year head coach Devlin Culliver.
Jalen Edwards Benedictine
The Bengals back had a huge night in the teams' 35-6 win over Shaker Heights, putting them at 2-0 on the season as they get set for a huge game Friday against SVSM.
On the night Edwards rushed for 182 yards and a pair of scores on 34 carries, putting the load of the offense on his back in the win over the Red Raiders.
Bryce Newton Midview
The Middies were winners on Friday night over North Ridgeville, and one of the reasons was the play of wide out Bryce Newton.
Newton's night included seven catches for 112 yards and the touchdown to end the half, as the Middies topped the Rangers in a Southwestern Conference matchup 30-14.
Jack Robinson NDCL
It was a busy night for the Lions back, as he was the offensive star for the team during their week two 35-28 win over West Geauga.
Robinson rushed the ball 30 times for 192 yards and crossed the goal-line for three touchdowns in the seven-point Lions win.
He will need another big game this week as NDCL travels to Columbus to play St. Francis DeSales Friday evening.
Vote for the Week Two "NEOSI High School Football Player of the Week" Below – the Winner will be Announced Officially in a post on Friday!