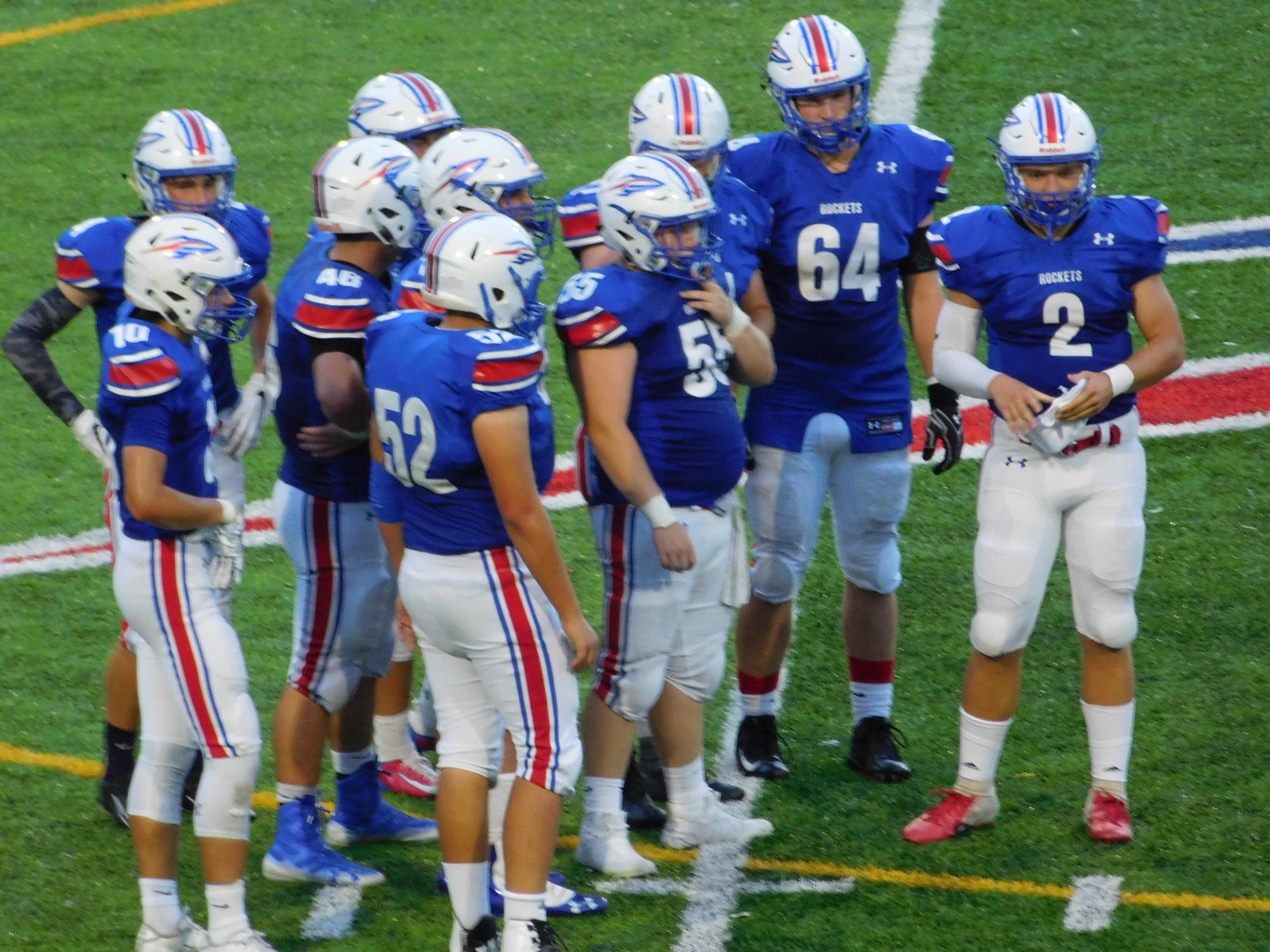 Three weeks of high school football are in the books around the area, and this last week was a bit unique, as a lot of games were played over two days with games being 'postponed' on Friday due to severe weather in the area.
While it might have taken longer than many expected, there was still a number of great players stepped up with solid games and great moments that made the week a fun one to take in.
This year we are back with our weekly "NEOSI High School Football Player of the Week" award to celebrate one of the great performances on the gridiron.
As we did in week one and will do moving forward, you can vote using our automated poll so you can simply see right there and then the results as well as how the voting is going.
So with that, we introduce our third set of players and poll for week two for the "NEOSI High School Football Player of the Week."
Marquael Parks Orrville Red Riders
In week three Parks was all over the field as he helped the Red Riders get to 3-0 as they took care of business in a 40-10 win over West Holmes.
The 5-foot-7, 150 pound junior was again a leading force for Orrville, as in the 20-point win he scored three touchdowns, rushed for 85 yards on nine carries, and caught three passes for 74 yards.
Add to that he had a 99-yard kickoff return, and it's not a surprise that there's a number of big schools (Ohio State, Cincinnati and Toldeo) that have their eyes on Parks to come play at their school once he graduates high school.
Luke Hensley Medina Bees
The Bees of Medina are one of the surprise teams in the area off to a 3-0 start in 2019, and this last week they outlasted the Wadsworth Grizzlies in an excellent game 31-28.
Henlsey was outstanding in the three-point win for the Bees, as he had a monster game in pulling in 14 passes for 260 yards and four touchdowns.
Medina has two big games coming up in the next two weeks against Euclid and Mentor, and with Hensley catching passes at the rate he has been they will be tough to beat.
Ben Anderson Bay Rockets
A week after a 31-point loss to Buckeye, the Bay Rockets were back at home for a huge game in the GLC against Elyria Catholic.
The Panthers outplayed the Rockets in terms of stats, but it was five interceptions (a Bay school record) that led the way for Bay in a 10-point win over EC 26-16.
Anderson was the key player in the win for the Rockets, taking back an interception 97-yards for a touchdown, this coming after he caught a 16-yard touchdown earlier in the game on fourth down.
The senior has also showed skills on the tennis court for Bay as well, but in the Friday-Saturday win over Elyria Catholic it was his ball hawking play that led the way for the Rockets.
Michael Huss Mayfield Wildcats
The Wildcats have been impressive in getting off to a 3-0 start, with the offense pacing the team with over 40 points in two of their three wins.
Part of that strong showing by the offense has been the play of Michael Huss, who again had a solid night in the Wildcats 42-23 win Friday over Nordonia.
Huss was 14-of-18 passing for 150 yards and a touchdown in the win, and also carried the ball seven times for 57 yards in keeping the Mayfield offense going all evening.
So far this season Huss has thrown for three scores and rushed for three more for the Wildcats, who play at Brush Friday night.

NEO Sports Insiders Newsletter
Sign up to receive our NEOSI newsletter, and keep up to date with all the latest Cleveland sports news.