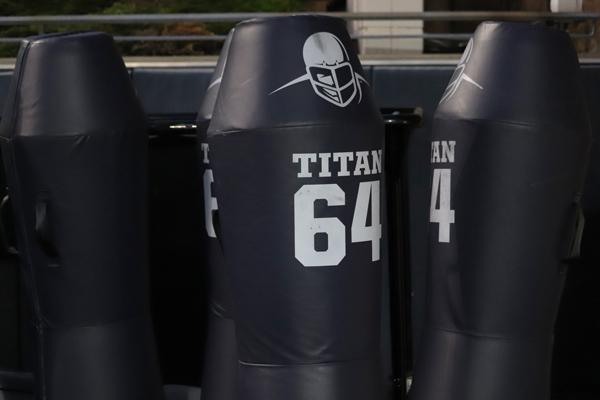 It's crunch time for many high school teams in the area, with six weeks of the regular season in the books, there's just four weeks left for teams to make that playoff push.
This last week some big area teams had victories highlighted by huge games by some of their best playmakers from around the area, and today we celebrate their accomplishments.
We are back with our weekly "NEOSI High School Football Player of the Week" for week five, and it's your chance to help celebrate one of the great week six performances.
As we have done the last five weeks, you can vote using our automated poll and also follow along until noon on Friday when the voting wraps up.
With that, here are the candidates for this week as we give you our best with the "NEOSI High School Football Player of the Week" for week Six.
Desmond Malone Perry Pirates
The Pirates recorded a huge 71-20 week six win over the Orange Lions Friday night, and Malone had a big hand in it, setting a school-record with four interceptions, all in the first half.
Malone, who also runs track at the school took one of the thefts back for a touchdown. Through six games Malone has recorded six picks.
The Pirates are a perfect 6-0 on the year, and will play at Chagrin Falls on Friday.
Steven Navalinsky Elyria Catholic
The Panthers topped the Valley Forge Patriots Friday night 43-10 in a Great Lakes Conference showdown to move back to .500 at 3-3, and the play of Navalinsky was a big factor in the win.
The Junior quarterback hit on a couple big plays, ending the night with 285 yards and four touchdowns, all that on just nine completed passes.
The four TD passes came on throws of 75, 27, 79 and 51 yards in the win. Navalinsky had just two incomplete passes, both late in the first half.
The Panthers are on the road Friday in another GLC matchup with Fairview.
Jake Fisher Ellet Orangemen
The workhorse back of the Orangmen ran wild on Friday night, as Ellet moved to 4-2 with a 27-20 win over Lutheran East.
Ellet ran the ball 15 times, piling up 201 rushing yards, and also pulled in a touchdown on a 20-yard reception. Fisher was also busy on defense in the win with a number of tackles.
This week the Orangemen will be in action as the team looks to get to 5-2 with a battle against New Philadelphia.
A.J. Barner Aurora Greenmen
The undefeated Greenmen have been perfect through six weeks of the season, and their defense has been making statements all year, led by senior linebacker A.J. Barner.
This past Friday Barber was all over the field, as he totaled 11 tackles, two tackles for loss and a QB sack in a 41-0 shutout victory over Kent Roosevelt.
This year Aurora has given up just 26 points total, that's less than five points a game. This week they will have a huge Suburban League matchup at Barberton.

NEO Sports Insiders Newsletter
Sign up to receive our NEOSI newsletter, and keep up to date with all the latest Cleveland sports news.