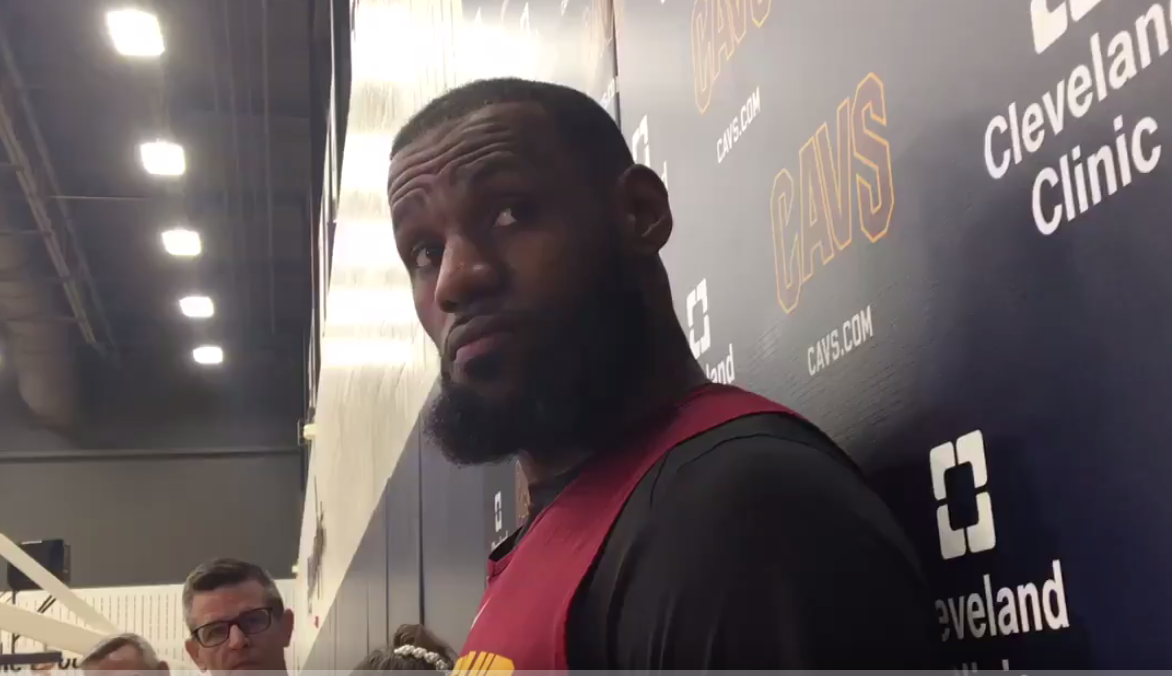 While just about everyone has their opinion about what LeBron James is going to do following this season, one interesting opinion came out today from Fox Sport 1's Undisputed – as former NBA vet Jason Terry said he feels LeBron won't be anywhere next season.
If the Cavs win the title.
Terry, as you can see in the video below, says that he feels LeBron is going to retire if he can help the Cavs win their second title, not having to make another decision to either stay with the Cavs or move on to another team.