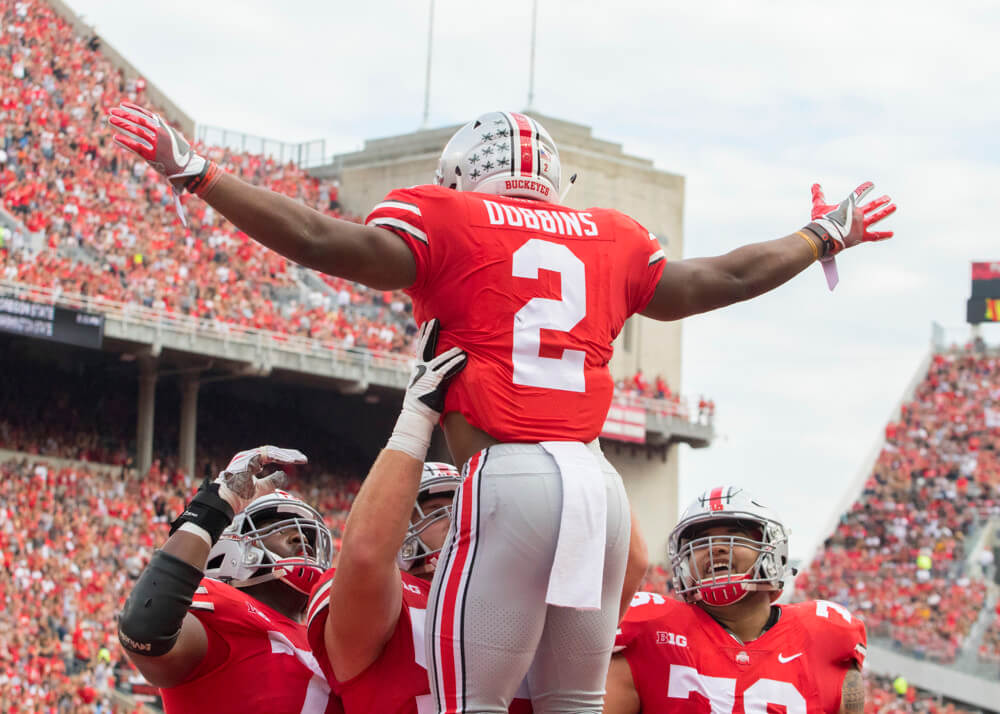 As many Ohio State fans know, on Sunday the College Football Playoff Committee picked Alabama to round out the playoff instead of Ohio State. Not only are Buckeye fans unhappy but plenty of College Football fans are in an uproar because of the rankings and because of the committee's decisions.
Earlier this week on The Herd with Colin Cowherd, Fox Sports 1 Commentator,  Joel Klatt suggested his version of how the College Football Playoff should be structured in the near future.
Below is the full video with Joel Klatt discussing the CFB Playoff and the committee.
The following is from Joel Klatt commenting on the outcome of the 2017 College Football Playoff:
Cowherd: "Everybody is upset with Ohio State, they lost by 30 to Iowa."
Klatt: "Listen. I understand that and so did Georgia. They lost by nearly the same amount when they played Auburn and they're still in the playoff. I understand that they are a champion, but so is Ohio State. Let's just break this down. There was no good choice for number 4. I'm not going to sit here and argue for Ohio State or against Alabama, I don't think there was a great choice. It's one of my reasons why we shouldn't ever expand the playoff because we are arguing over average resumes at this point which I don't think is good for the sport. Now, Let's get to the committee, let's just discuss all the dishonesty, all the inaccuracies, and the unreliability of this committee because it is stark. It is borderline corrupt at this point. The dishonesty is clear, Kirby Hocutt goes out there less than a week ago and tells us that it is a razor-thin margin between 5 and 8. Well that's Ohio State and Alabama, then all of a sudden one team sits at home and the other team gets a quality win against an undefeated Wisconsin team and Alabama is unequivocally better."
Klatt continued on.
"Did they all of a sudden watch the film? Were they not watching the film beforehand? It doesn't make any sense, it was a blatant lie from the committee. Then you look at the inaccuracies. The inaccuracies are stark, you look at what happened when you compare resumes and at this point, Ohio State has three better wins, by the way, they are 3-1 against teams in the Top 16 in the Playoff Committees poll. Alabama is 0-1 against those teams. So apparently, the strength of schedule doesn't matter.
Block O Blog tweeted the following graphic on how Joel Klatt would like to see the College Football Playoff Structure for the future:
Thoughts? pic.twitter.com/Ahp2sg2i4s

— Block O Blog (@BlockOBlog) December 5, 2017

NEO Sports Insiders Newsletter
Sign up to receive our NEOSI newsletter, and keep up to date with all the latest Cleveland sports news.