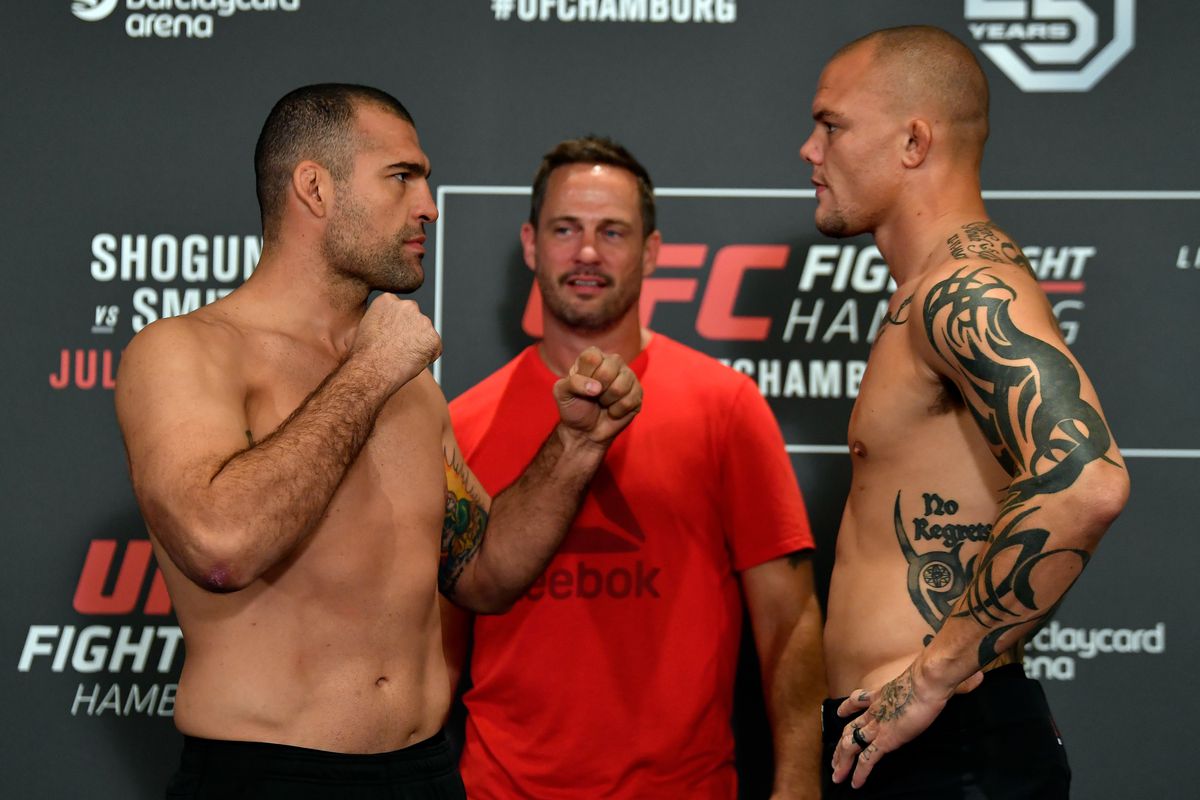 This MMA preview is brought to you by the official sponsor of all things MMA and Boxing at NEOSI, the world class Workout Factory. You can visit them in person, and get the best workout of your life. They are located at 5508 Ridge Rd, Parma, OH 44129. Call today to schedule your first visit 440-476-6470. You can visit them online here.
Tonight from Germany, the UFC puts on an action packed card headlined by some heavy hitters.  It is Shogun Rua vs Anthony Smith in the main event, in  battle of two of the hardest hitting men in the UFC Light Heavyweight division.  Both men are primed and a only a few fights away from a possible title shot.
For Rua, it is part of a huge late career renaissance.  It has been a slow go however, with only one fight per year in 15,16 and 17.  All three fights were victories.  He will need to keep that streak alive in 2018 and this is a golden chance to do so.
We don't need to go over the win loss record of Rua, as he is well known as one of the all time legends of the sport. He has wins over the biggest names, and has held titles in multiple promotions.  At 36 years old however, he is in the twilight of his career 35 fights into it at 25-10.  His next loss may be his last.
Anthony Smith has actually had 43 MMA fights, but few casual fans have even heard of him.  That is because he hasn't beaten any huge names.  His biggest wins have come over a broken down Rashad Evans and an upset fluke win over Hector Lombard.  He is warm though, as the win came just last month at UFC 225.  So unlike Rua, there will be no rust on Smith.
I expect Rua to pick up his fourth win in four years with a third round KO from Germany.