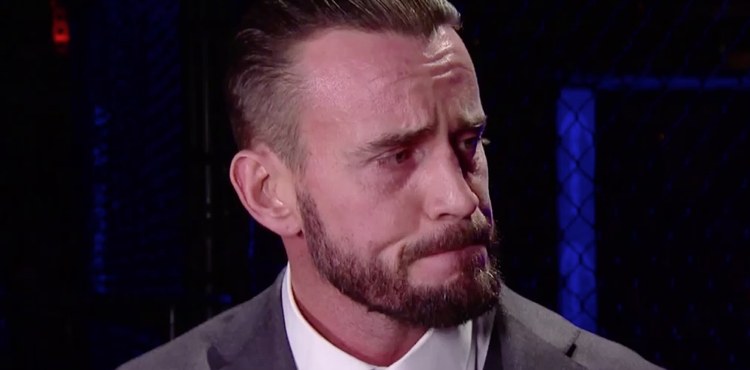 This MMA preview is brought to you by the official sponsor of all things MMA and Boxing at NEOSI, the world class Workout Factory. You can visit them in person, and get the best workout of your life. They are located at 5508 Ridge Rd, Parma, OH 44129. Call today to schedule your first visit 440-476-6470. You can visit them online here.
While the main event may be lacking some of its luster now that it isn't a title fight, there is no denying that UFC 225 is stacked from top to bottom.
Yoel Romero missed weight yesterday by 2 ounces, preventing his clash tonight with Robert Whittaker to be a sanctioned title fight for the UFC Middleweight Crown, however, it is still a great fight headlining an incredible card.
Here below is a full list of the fights on the card, along with my predictions for each.
Mike Santiago vs. Dan Ige
Prediction: Dan Ige by decision
Reason: Ige will pick up his fist UFC win against the veteran Santiago in what will be a razor-thin split decision.
Clay Guida vs. Charles Oliveira
Prediction: Charles Oliveira by ref stoppage in the second round
Reason: After a 14-0 start to his career, Oliveira has been a middle of the road fighter ever since. He will need this win to stay relevant in the UFC. Guida is all flash and very little substance at this point.
Joseph Benavidez vs. Sergio Pettis
Prediction: Joseph Benavidez by Majority Decision
Reason: This could easily be the fight of the night, and deserved main card status. Pettis is still looking for that first signature win and this could be it. Benavidez is coming off of a 18-month layoff and may show a few signs of rust. He is still one of the best fighters in the game with all four losses on his slate coming against Demetrius Johnson and Dominick Cruz. His 25-4 overall record is not to be taken lightly. I feel as though Benavidez has far too many skills to let rust get in the way.
Rashad Evans vs. Anthony Smith
Prediction: Rashad Evans by round one KO.
Reason: Will this be Rashad Evans last dance in the UFC? Not if his right hand has anything to do with it. I expect him to catch Smith early in this one.
Rashad Coulter vs. Chris de la Rocha
Prediction: Rashad Coulter by doctor stoppage
Reason: A battle of two little-known heavyweights on the big stage for the first time. Who will cash in? The coin flip had it for Coulter.
Ricardo Lamas vs. Mirsad Bektic
Prediction: Ricardo Lamas by first round submission
Reason: Lamas is just to good for Bektic to hang with him.
Claudia Gadelha vs. Carla Esparza
Prediction: Claudia Gadelha by decision
Reason: Gadelha may never hold Straweight gold, but she will always be a perennial contender for the strap. I expect her to look great on Saturday night and put herself into title talk.
Alistair Overeem vs. Curtis Blaydes
Prediction: Overeem by third round KO
Reason: Blaydes has a lot to prove here, and a win over "The Reem" would really put him on the map. All that aside, I don't see that happening and I'd expect Alistair to outclass him.
CM Punk vs. Mike Jackson
Prediction: Mike Jackson by first round submission
Reason: CM Punk has no business in a cage, let alone the opening fight of the main portion of a giant card. Mike Jackson may get the only win of his MMA career on Saturday Night, but rest assured, he gets it against Punk.
Andrei Arlovski vs. Tai Tuivasa
Prediction: Tai Tuivasa by second round KO
Reason: What a shame that this match gets put on the main card over several that should have in its place. With that aside, Tuivasa has plenty in his arsenal to put Arlovski to sleep.
Holly Holm vs. Megan Anderson
Prediction: Holly Holm by Majority Decision
Reason: Megan Anderson makes her long awaited UFC debut on a huge stage. Holm looked good in defeat against Cyborg her last time out. Holm will be able to stay composed long enough to weather an early storm and come back to win the fight by narrow decision.
Rafael dos Anjos vs. Colby Covington for the "Interim" Welterweight Championship
Prediction: RDA by decision
Reason: Covington has zero big wins in his career. When I say big, I mean knocking out or submitting a big name. He does have that one knockout loss to "Warley Alves" however. Funny how he never mentions that in his constant self-promotion. RDA is not to be messed with and will be wearing gold by the end of Saturday night.
Robert Whittaker vs. Yoel Romero Non Title Fight
Prediction: Whittaker by decision
Reason: Second verse, same as the first. Romero wins the first two rounds before Whittaker rallies back to take the last three and remains champ. Whittaker has the stamina and the quicker hands, Romero will come up just shy.

NEO Sports Insiders Newsletter
Sign up to receive our NEOSI newsletter, and keep up to date with all the latest Cleveland sports news.