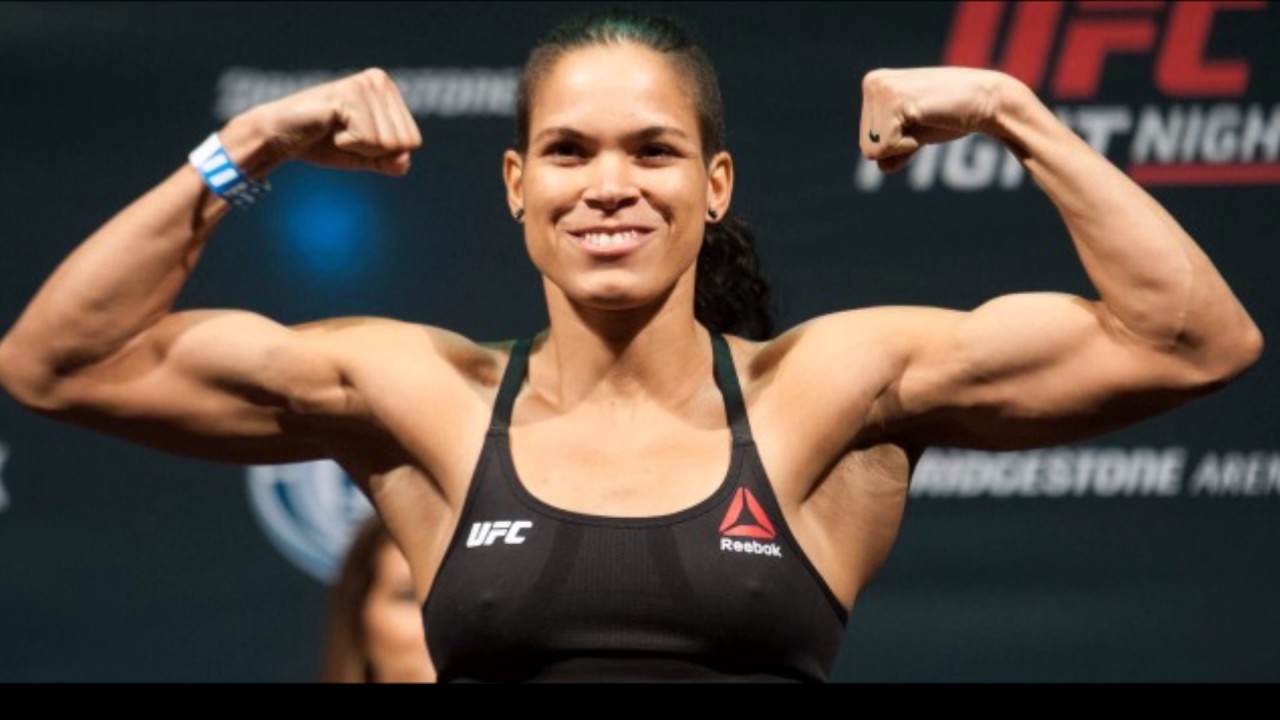 UFC 215 takes place Saturday Night in Edmonton, Alberta, Canada
The Main Event is a the long awaited battle between two of the best female MMA competitors on the planet as Amanda Nunes defends her Women's UFC Bantamweight Title against Valentina Shechenko. They were initially expected to meet at UFC 213. However, the bout was canceled just hours before the event started as Nunes pulled out, citing a sinus infection despite being medically cleared to fight.
Amanda Nunes is 14-4 overall but 7-1 in the UFC. Of those Seven wins, six of them have come the way of vicious first round knockout or submission. The only women to take her the distance was Valentina Shevchenko, the same woman who she will face this weekend at UFC 215.
The numbers almost sound Rousey like, don't they? Ironically enough, that is who her last knockout was against as she dismantled the former champ in just 48 seconds at UFC 207.
It is a list of impressive names she has taken down, such as Miesha Tate a year ago at UFC 200 to win the Women's Bantamweight Title. Before that she toppled Sara McMann, Shayna Baszler and Germaine de Randamie amongst others.
No one will ever forget the dominance Ronda Rousey had over women's MMA, but two things are very clear when we step back and look at it.
As for Valentina Shevchenko, she will have her work cut out for her, but she herself is no slouch. Before entering the UFC, she won countless Kickboxing tournament and Muay Thai.
She is 14 -2 in MMA with her only loss in the UFC (4-1) coming against the current champ. She is fresh off of two dominating wins over Juliana Pena and Holy Holm. Time will tell how hard Shevchenko can push Nunes and possibly slip in a few hard shots to stun the champ. If anyone can, it is Shevchenko.
For a full preview and predictions, see below.
Henry Cejudo vs Wilson Reis
Mark my words, this will be the best fight on the card!  It pits two of the top fighters in the UFC Strawweight division looking to rebound from tough losses.  I see Cejudo getting back on track with a split decision victory.
Gilbert Melendez vs Jeremy Stephens
Prediction – Melendez ends a 4-year winless draught with a scrappy decision win against the powerful Stephens.
Llir Latifi vs Tyson Pedro
Prediction – Latifi has some serious knockout power but Pedro is a submission specialist. This one could go either way as both men are deadly and can end it quick. I see Pedro staying perfect with the submission win.
Neil Magny vs Rafael dos Anjos
Prediction – Magny has some big wins in his career over the likes of Hector Lombard, Johny Hendricks and Kelvin Gastelum. Rafael do Anjos wants to stay relevant and compete for a chance to get his UFC Lightweight belt back. RDS will get back on track Saturday night with a brutal knockout of Magny.
UFC Women's Bantamweight Champion Amanda Nunes vs Valentina Shevchenko
Prediction – This time a sinus infection is not stopping her, Shevchenko won't get out of the first round.  Nunes is insulted and pissed off.  When that happens, people get hurt.