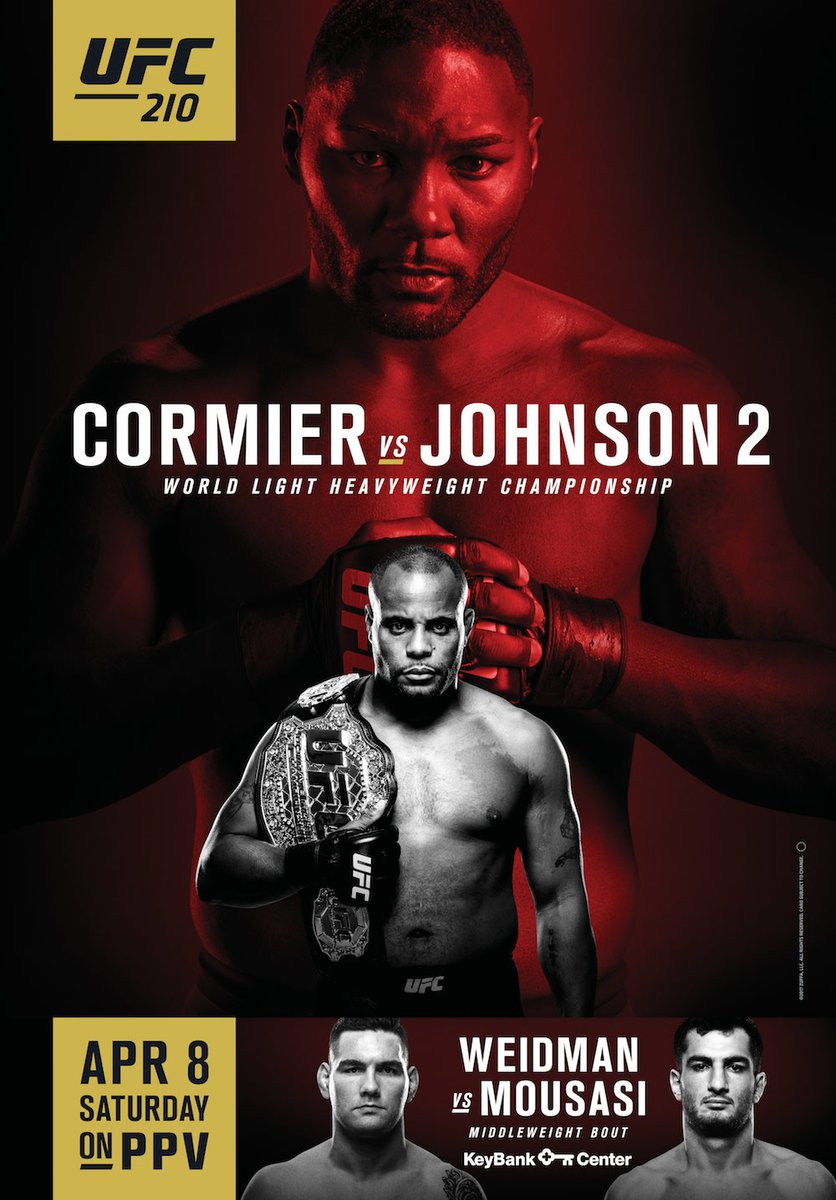 Flyweight – Jenel Lausa vs Magomed Bibulatoy
Result – Bibulatoy 29-26 on all 3 Judges cards.
Reaction –  Bibulatoy dominated the first two rounds, but got a point taken away midway though the second for his second low blow.  He also had a late knee to close out the first round.  He was killing himself with mental errors.
Bibulatoy easily won all 3 rounds, the penalty point hurt him but the decision was never in doubt.
Magomed Bibulatov had this to say following the fight.
"I feel great. The first fight in a new promotion is always hard. It was a little bit challenging to concentrate, but it turned out well so I'm happy with the result. I wanted to feel him in the standup game because my background is in Karate and I feel comfortable with any kind of standup. When I got the point taken away I decided to go to the ground and take control and not take any risks. I would like to fight someone in the top-10 or 15 next."
Women's Bantamweight – Katlyn Chookagian vs Irene Aldana
Result – Chookagian by split decision.
Reaction –  Chookagian was more active and landed a lot more in the first two rounds but didn't do any serious damage.  Both fighters worked hard in the third with constant pressure, but very little damage either way.  In the end Chookigian did enough to win.
Chookagian had this to say after the fight,
"I put my last fight in the back of my mind. I've thought about it as I go on, but I was only focusing on this fight and I don't think I realized until right now how much I needed this win to get my momentum back. To me, I think this fight was a huge fight that was overlooked.
Anyone who follows women's MMA could agree with that. We're both new in this division and coming off losses, so I think we got pushed away. When she was fighting in Invicta I watched her and we have similar styles. When she made her UFC debut I was watching and thought
'This girl is going to be really good.' When I found out I was fighting her I was really excited because I feel we're the new age of this division. We're both really well-rounded and tough, we may not be veterans, but we've been training a lot longer and we're very technical. I want to fight as often as I can, I'm young and I'm healthy and I want to get as many fights as I can now."
Lightweight – Josh Emmett vs Desmond Green
Result – Desmond Green wins the split.
Reaction – A very loud walk up and into reaction from the crowd for the home town guy Green.  Green gets hit with a low blow early on that makes the crowd come unglued with boo's.
A competitive first round, once again no one was dominant however.  A slight edge to Emmett.  A lot of back pedaling from Emmett in the second round as Green pushed the action to take the round. Emmett gets busted wide open in the third as Green seals the deal and wins in his backyard.
Desmond Green had this to say after the fight,
"Did you hear the fans out there? I was like 'Whoa, all of this is for me?' Before the fight, win, lose or draw, I knew I had already won. This is so great. I've had to jump through so many obstacles to get here. I moved to two different countries, three different states, six different towns just to chase this one dream."
"There was no added pressure fighting in my hometown. It was extra motivation. When I stepped in there, I have a lot of friends and family here, so I was riding their momentum and then when I heard them roar and scream my name it was like I was in there with the whole arena with all their power. I was like 'Yes, give me more.'"
"It feels so good to go out there and set the tone for the evening. This whole camp, this whole week I've been telling Rumble (Anthony Johnson) and Kamaru Usman that I'm going to go out there and get the ball rolling for them. That we're going to get a clean sweep and go 3-0 tonight. We're going to take over this night. I feel like I set the bar for them and now it's up to them. We're going to go back to Florida and celebrate."
"I want to fight someone better next, someone higher ranked. I just want to keep climbing these rankings and make my stake for the title. I'm ready. I want to fight before July, this is my dream. If they want me to fight next week, let's do it."
Lightweight – Gregor Gillespie vs Andrew Holbrook
Result – Gillespie by KO in less then 30 seconds.
Reaction – WOW, Gillespie wasted no time with the vicious KO.
Gillespie has this to say after the great KO
"It's almost like a dream. It hasn't even soaked in yet. This was my first knockout in front of a crowd that was roaring. This is such a special feeling and it's as good as it gets right there. We've been working a lot on that specific move against lefties, so I mean the proof is in the pudding and it worked. I always think of my opponent as someone who is in my way. I never watch any media on them. I don't want to listen to his words about me or his game plan. My coaches game planned for me and it worked and got me exactly where I need to be with my striking. It doesn't matter who I fight next, hopefully my next fight will be at the Nassau County card in Long Island where I live now."
Light Heavyweight – Patrick Cummins vs Jan Blachowicz
Result – 29-28,29-28, & 28-28  Patrick Cummins
Reaction – Both men fought their hearts out, but both needed a convincing win and neither got it tonight.
Patrick Cummins was transported to the hospital for precautionary reasons and is unavailable for comment
Featherweight Charles Rosa vs Shane Burgos
Result – Burgos by 3rd round KO.
Reaction – Luke Harper of the WWE is in the crowd, right behind media row rooting on Shane Burgos.  Clearly Harper rooting him on worked, as Burgos rolled to an impressive knockout win in the third round.
Shane Burgos was transported to the hospital for precautionary reasons and is unavailable for comment
 Welterweight – Kamaru Usman vs Sean Strickland
Result –  Usman by Unanimous decision.
Reaction –  Strickland was dropped and almost knocked out several times in this fight.  Kamaru Usman looked, good, not great, but certaintly good enough to win.
Usman had this to say after the fight
"Nothing is different. I put so much time into what I'm doing, my coach is teaching me all the right things and I all I need are the reps to be secure and to really trust in it. I'm starting to open up and trust in it more. I chose some of the best guys in the world and I'm starting to believe in my abilities. This is how we train, it's good to have other teammates out here performing well – it's kind of a snowball effect. We train very hard to dominate and it's starting to shine down in our fights."
 "I'm from Dallas. I was raised in Dallas, Texas. I would love the opportunity to go out there and put on a performance for my friends, fans, family, everybody. I don't care who it's against, whoever they can find who's willing to step in there, throw them in there. I can't wait to beat someone else up."
Featherweight – Myles Jury vs Mike De La Torre
Result – Myles Jury first round TKO
Reaction –  Myles Jury is officially back with powerful performance!
Myles Jury had this to say after the big bounce back win.
"It feels awesome to come in and get a win like that, especially coming off losses and a long layoff. I feel like any time you get a win in the UFC, or just get to compete in the UFC, it's a blessing on a blessing and 99-percent of the world will never know what it feels like to do this and I'm so grateful. In life, sometimes you just have to put yourself first. I love my craft; I love my career and this is what I was made to do. I had some other things in my life that were demanding my attention and I took time and focused on them, I'm growing as a person so everything works out for a reason."
MAIN CARD
Lightweight – Will Brooks vs Charles Oliveira
Result – Oliveira first round submission by rea naked standing.
Reaction – Charles Oliveira subs Will Brooks in the first with a rear naked choke while on the back of Brooks standing. Oliveira has found his weight to stay at 155.
Oliveira had this to say after the fight
"I trained a lot to be able to execute that move. I've done this submission before in the UFC and I heard my corners yelling for me to hold the position and not to give it up and he tapped. Everybody said that I have a lot of pressure on me for this fight to win, but it's not real and I felt very comfortable. I just changed gyms, my daughter was just born and I have a lot of excitement to help my family. I want to fight and I want to win."
"I have to talk to my team, but I want to stay at 145-pounds. It's my division and I feel more comfortable. I've had problems before and I didn't make the weight, but right now I have a lot of professional guys behind me to help me that I didn't have before. I want to get the belt at 145-pounds."
It was then announced that Uriah Faber is the first member of the 2017 UFC Hall of Fame Class.
Welterweight – Thiago Alves vs Patrick Cote
Result – Alves by Unanimous decision
Reaction –  This was a great 3 round war, but sadly the judges got it wrong.  Both men landed heavy shots throughout.  Cote was busted open, but still out pointed Alves in my opinion even though the judges saw it different.  Cote then retired after the fight.  Alves will stay at 170 lb moving forward.
A victorious Alves, back at Welterweight had this to share after the big win
"I had to regroup from my attempt to go to lightweight. The good thing about that is I was able to take 10-12 pounds of bodyweight off. I reconnected with my former trainers, I had a great camp, awesome weight cut and it's just the combination of that I know I'm built for this. It's just a matter of having everything outside the Octagon come together.
Cote is known for his chin. He can take a punch and he always comes back, it's like he's in zombie mode. I knew this was going to be a tough fight; I didn't know this was going to be his last fight which I'm sure gave him extra motivation. I was prepared to go the full 15 minutes. I would like to fight on the Long Island card next."
Women's Strawweight Cynthia Calvillo vs Pearl Gonzalez
Result – Cynthia Calvillo with a rear naked choke win in the third round.
Reaction – Gonzalez was saved by the bell in the first round as Calvillo was in the process of locking in a triangle pretty deep.  Gonzalez was able to mount a small comeback in round two but not enough to swing things in her favor.  It wasn't long into the third until Calvillo wore her down enough for the rear naked choke on the ground to win.
An excited Calvillo had this to share after her win.
"I thought about that (being the first person since Tito Ortiz to be on the main card of consecutive pay-per-views) when Dana called me. To make the jump from 209 to 210, who does that? There's no way I could turn down the opportunity to accomplish something like that. It's amazing I trained really hard for this, I didn't know exactly how it was going to go, but I'm confident in my training and I belong here. This is my life; I love doing this. I'm excited but this is every day for me."
 "It was so cool to see Urijah Faber is going into the Hall-of-Fame. I was in the back warming up when I saw it. I'm so happy and grateful to represent the team – especially under a legend like Urijah Faber. I hope I've made him proud."
 "I'm definitely going to take some rest. This is my fifth fight inside eight months, I have to take some time off. I definitely want to get another fight before my first year as a pro is up, which is in August, but right now I just want to sit back and soak it all in because I haven't had a chance to yet."
Middleweight Chris Weidman vs Gegard Mousasi
Result –  Mousasi by second round TKO
Reaction – A back and forth first round saw Weidman get the slight edge on several exchanges.  Mousasi never looked in trouble however.  The fights ends in bizarre fashion in round two as Mousasi lands two very nearly illegal knee's to the skull of Weidman while it appears that he had his hands on the mat.  The ref Dan Mirgolota see's it different, and Mousasi gets the win.
Light Heavyweight Championship Fight with Champion Daniel Cormier vs Anthony Rumble Johnson
Result – DC by second round submission to retain the title.
Reaction – Round one goes to DC as he outwrestled Johnson against the cage.  Round two was all DC with ground and pound until Rumble gave up his back for the rear naked choke.
No one on the planet could have beaten DC tonight, he was absolutely on point!
GATE – $2,000,000 – highest grossing sporting event in arena history
ATTENDANCE – 17,110
FIGHT OF THE NIGHT – Shane Burgos vs Charles Rosa
PERFORMANCES OF THE NIGHT – Gregor Gillespie, Charles Oliveira

NEO Sports Insiders Newsletter
Sign up to receive our NEOSI newsletter, and keep up to date with all the latest Cleveland sports news.