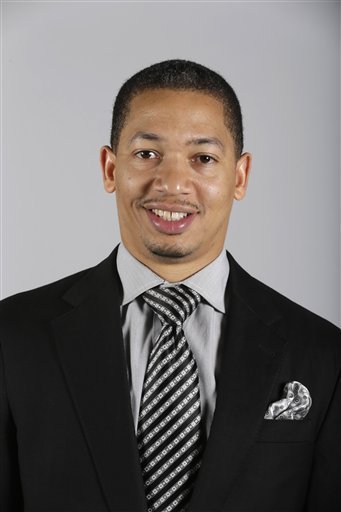 According to various reports, Tyronn Lue will replace David Blatt as head coach of the Cleveland Cavaliers.
Obviously Cavaliers owner Dan Gilbert did not feel that Blatt was the man for the job, and there is reason to believe LeBron James and other players shared those sentiments.
So why does Lue give the Cavaliers a better chance to win?
Lue has won a championship as a player, but has never served as a head coach at any level.
He is highly respected among players and coaches all around the NBA, and is especially close with LeBron.
One criticism of Blatt is that he is not familiar with the NBA, having coached overseas for decades.
Lue spent 11 seasons in the NBA as a player. He did not take any time off after retiring from playing, and took on the position of "Director of Basketball Development" for the Boston Celtics in 2009.
He spent four seasons in that role before joining the Los Angeles Clippers coaching staff with Doc Rivers in 2013.
In 2014, Lue joined the Cavs as an assistant, and was the highest paid assistant coach in the NBA.
If nothing else, this move could certainly be a spark to the entire organization, proving that simply owning the best record in the Eastern Conference is not enough for a team that bases success or failure on whether or not they win a championship.