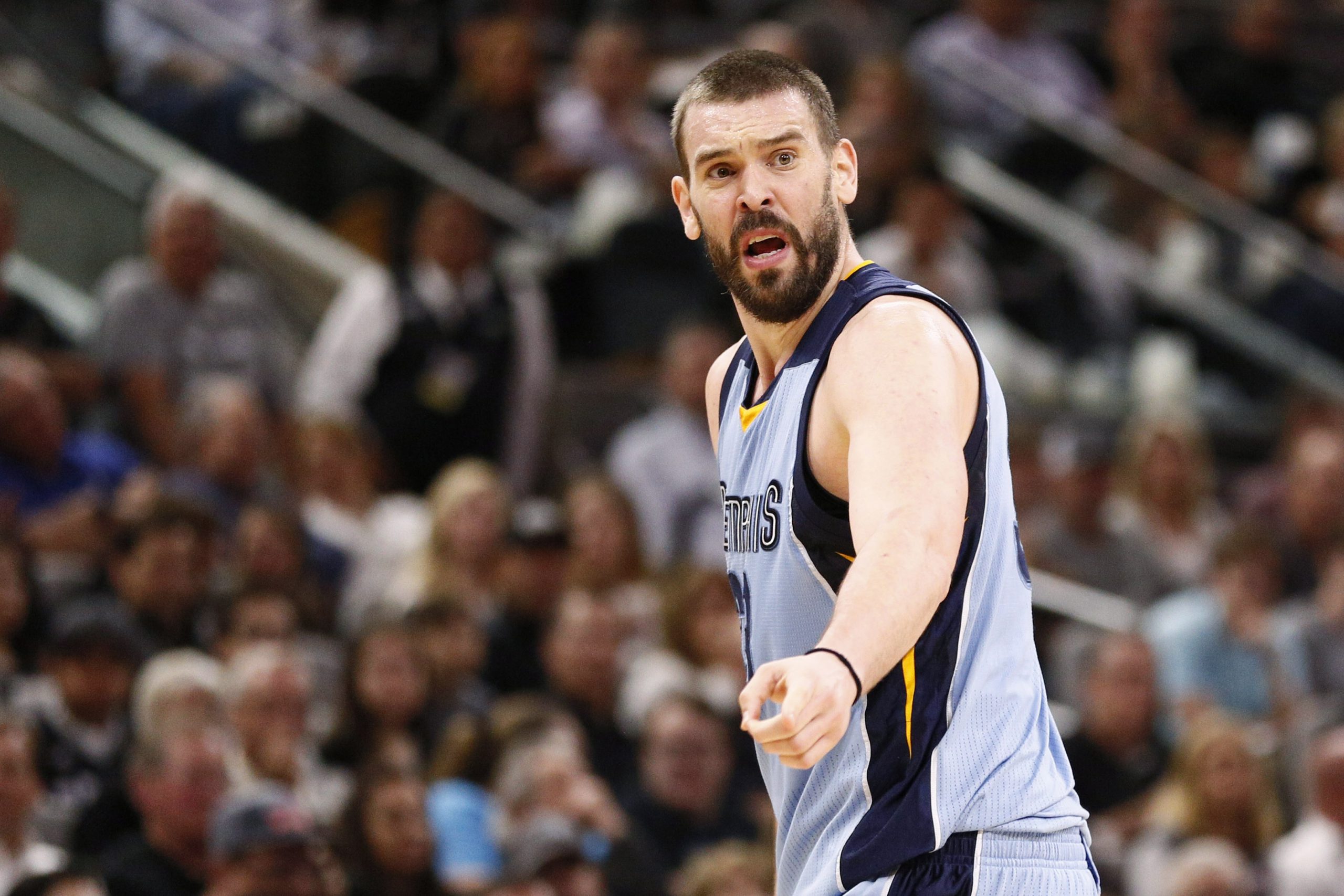 It was reported Monday afternoon that the Memphis Grizzlies had fired their head coach David Fizdale amidst reports that he and star center Marc Gasol were not seeing eye-to-eye. The reports come just a day after Fizdale benched Gasol in the fourth quarter of an eventual loss to the Brooklyn Nets. The Grizz' big man was none too pleased with the decision and less than 30 hours later, J.B. Bickerstaff was announced as Memphis' interim head coach.
All of this means that now is the perfect time for Cleveland to go out and get their big man they so desperately need.
It would make all of the sense in the world for the Cavaliers to acquire the 32-year-old, as he checks nearly every box that the team is looking for: Size, mobility, and an ability to stretch the floor. Gasol has averaged fifteen points and 7.7 rebounds per contest throughout his ten-year career. Though he has never been the focal point of the Memphis system, he has managed to thrive and find ways to better the team. Gasol has learned to play team ball and has deferred to guys like Mike Conley and Zach Randolph in the past, so being a third or fourth option in Cleveland wouldn't be the worst thing to happen.
Think about it for a second. Why wouldn't Gasol want to come play for a contender? After numerous years of being ousted in the early stages of the Western Conference playoffs, it would make a lot of sense for him to cash in on his talent and add a ring to his evergrowing resume. Let's be honest, he isn't getting much younger. The fact that he's frustrated speaks volumes to how much losing has taken a toll on him. He's angry and wants to win, which is the scariest type of player you can acquire.
Remember the last angry players the Cavs acquired? That would be JR Smith and Iman Shumpert, both of which were sick of mediocrity in New York and were ready to win when it mattered most. Especially Smith, who had already dealt with losing for ten NBA seasons. Both players went on to be big pieces of Cleveland's 2016 NBA Championship.
I'm not saying that the same result is inevitable, but it would surely put the rest of the league on notice.
If the only worry is the style of play limiting or even hindering Gasol, look no further than his time in a Memphis jersey to end that debate. Gasol has played with a guard in Conley that has made his bread and butter with the pick-and-roll. Though not present at the moment, the Cavs would have that coming back in the form of Isaiah Thomas. Thomas benefited greatly from the emergence of Al Horford in Boston last season and showed how lethal an offense can be when running the pick-and-roll with two guys that can score in a number of ways. Gasol would be able to find his way to the basket a lot easier with Thomas being his running mate on the offensive side of the ball. Having LeBron James and Kevin Love take up a lot of the opposition's attention surely wouldn't hurt as well.
Gasol is sound defensively, providing another reason to why this move makes so much sense. With the injury to Tristan Thompson moving Kevin Love to the center position, it's obvious that the Cavs do face some challenges on that end of the court. Love is undersized most nights and though it hasn't completely shown yet, his defensive style isn't physical enough to keep up with the more dominant bigs of the NBA. Moving Love back to the four and playing Gasol at the five would not only ease pressure off of Love, it would also add an extremely talented two-way frontcourt.
Gasol is locked up until 2020. putting a stop to any contract discussion. He'd be under Cleveland's control and would provide some certainty following this year, as he and Love are both locked up. This is why the move for Gasol is physically and fiscally more appealing than the likes of DeMarcus Cousins, who can leave for any team he chooses after the season.
In all honesty, the Cavs could complete a deal for him without giving up the Brooklyn Nets 2018 first-round pick. The Grizzlies have to understand they are on the brink of a rebuild and any pieces they can get their hands on are much appreciated. That's why sending Tristan Thompson, Iman Shumpert, Cedi Osman, and the 2020 Miami Heat second-round pick would be enough to get the deal done. Memphis would get a talented rebounder in Thompson that provides promise on offense, a defensive mastermind in Shumpert, and young prospects in Cedi Osman and whoever that second-round pick becomes. If needed, throwing in Ante Zizic or Channing Frye could finish the deal if the Grizzlies are on the fence, but it truly should not cost that much.
Cleveland should strike while the iron is hot. And by iron, I mean the heated situation in Memphis that is nowhere close to cooling down.

NEO Sports Insiders Newsletter
Sign up to receive our NEOSI newsletter, and keep up to date with all the latest Cleveland sports news.