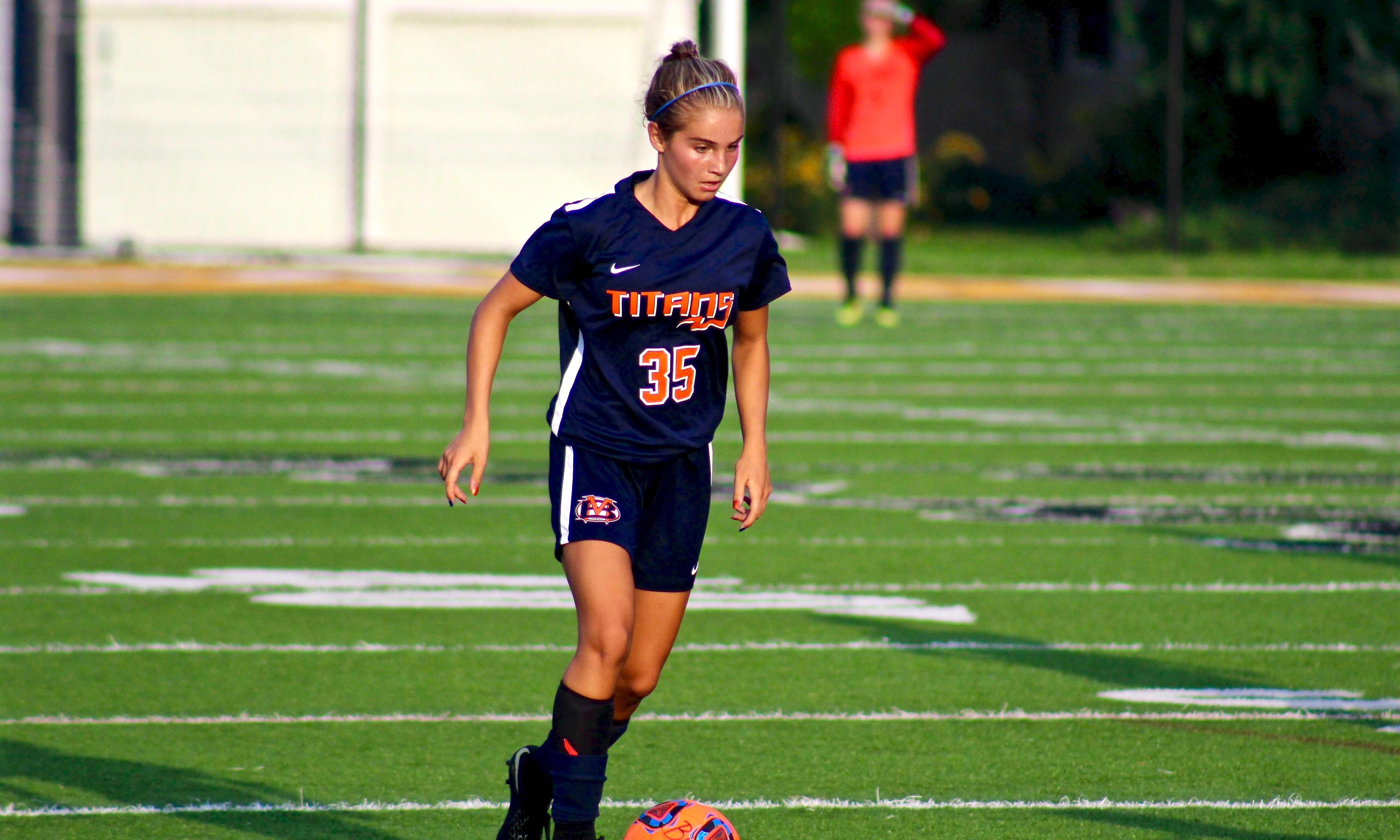 The Berea-Midpark girls soccer team opened its season with a 4-0 victory over Louisville Friday night at the Roehm Athletic Complex.
The Titans controlled possession most of the game and had several looks to score early in the game. The opening goal occurred in the final minute of the first half as sophomore Haven Bradt scored to give the Titans a 1-0 lead heading into halftime.
The second half was a different story as the shots on goal started to find the back of the net. Freshmen Mia Maruna and Leia Rienerth both scored goals in their high school debuts and sophomore Hallie Krzys finished the scoring to give Berea-Midpark the 4-0 victory over the Leopards.
New head coach Abbey Golden was excited to pick up the opening victory of the year at home. "We would like to thank everyone for coming out and cheering us on to victory. It was great to win in front of all the fall sports teams and our fans."
Junior Varsity – Win – 4-1
UP NEXT
The Titans will travel to Westlake on Wednesday August 22nd to battle the Demons in the conference opening game. Junior Varsity will begin at 5pm, Varsity at 7pm