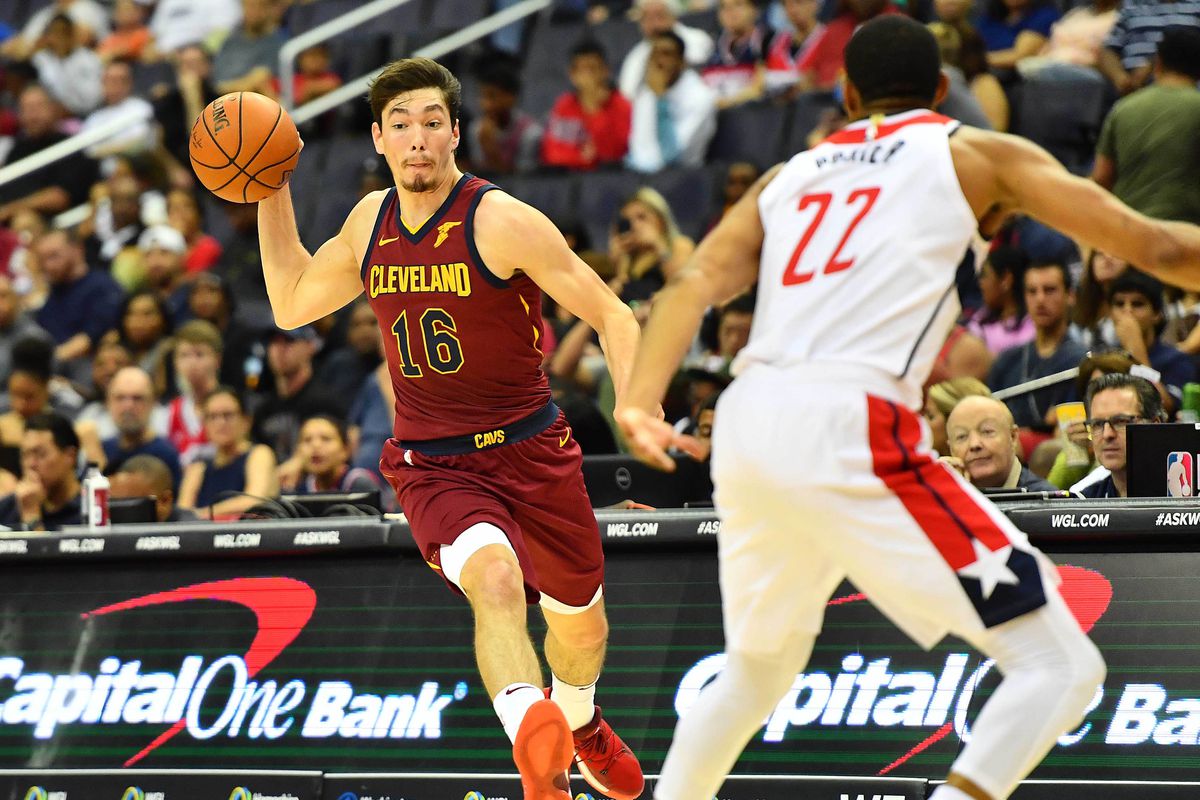 Cleveland-  Once again, one bad quarter cost the Cleveland Cavaliers a victory on Friday night. Holding a five-point lead heading into the break, the Cavaliers gave themselves a chance in the second half.  The Miami Heat came out and looked like a different team in the third quarter en route to a 100-94 win.
All season long Cleveland has struggled defensively, that again proved to be their Achilles heel. Cavaliers coach Larry Drew talked about the Miami second-half surge after the game.
"They go on a run and we go on a run, but we have to learn as a team to put together solid quarters defensively to where we're not making those same mistakes and offensively to where we're getting the shots we want and we're not turning the basketball over."
Miami outscored the Cavaliers by 15 points in the third quarter, mostly behind strong play from Justise Winslow. During the third quarter, Winslow knocked down three 3-pointers and scored 13 of his 27 points during the Heat run.
You could tell early on Friday night that Winslow was going to have a special night. Miami head coach Eric Spoelstra liked what he saw from his now point guard against Cleveland.
"You felt him defensively and that's the player he's supposed to be, to really set the tone for that unit and inspire guys defensively and then offensively, just playing with great force, great poise, physicality from his position but being able to it while still making the right decisions. "
Miami held a 96-78 with 4:12 to play before Cleveland went on a 13-1 run, sparked by 3-pointers from Collin Sexton and Alec Burks.
Cavaliers big man Ante Zizic made a free throw with just over a minute to play that made it a six-point game, but a pair of Heat free-throws made it a three pocession game.
The last two games the Cavaliers Cedi Osman scored his career high, highlighted by 29 points Friday night. Osman is one of the more important pieces for Cleveland moving forward, and coach Drew knows it.
"I think he's starting to figure some things out. He's playing very under control. I don't know if the game mentally has slowed down for him where he's starting to see things, but he's starting to figure some things out."
The last two games have been two of Osman's best in his young career. The young Croatian talked about how he's still learning the NBA game after the game Friday night.
"I think I just started to figure out what's going on, and right now I feel that it is easier for me. I'm confident in my shots and with all of it. The last two months, I changed my playing style- I started attacking more."
One Last Dance
A longtime member of the Miami Heat and former Cleveland Cavalier, Dwayne Wade played his last game in Cleveland.  Wade scored 13 points and grabbed six rebounds in front of a crowd he built a special relationship with.
"It was great. I've always had a lot of fan support coming here besides maybe that one year when we came back here but besides that, the fans have always been great. Obviously, my four months here I got the chance to get into the community, got the chance to know some of the fans, a lot of people here in Ohio so it was definitely cool."

NEO Sports Insiders Newsletter
Sign up to receive our NEOSI newsletter, and keep up to date with all the latest Cleveland sports news.