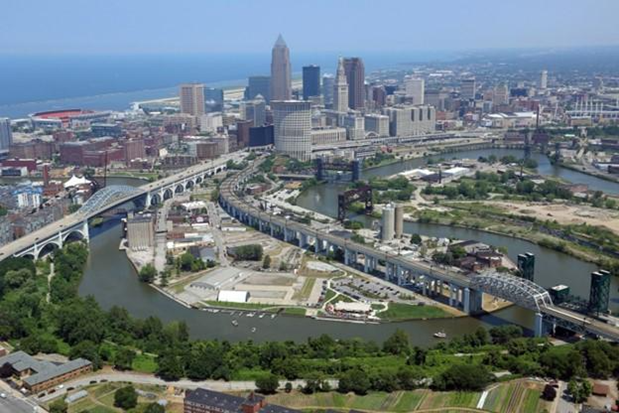 It's springtime in Northeast Ohio and that means a few things. The sound of lawn mowers waking you up at 8am on the only days you can sleep in, hoping the weather will finally warm up, and wondering why our baseball team always seems to start the season slow.
The 2023 version of our beloved Guardians is really struggling early on. They have a 16-19 record and although being only three games under .500 in early May doesn't mean they will continue this course. Terry Francona's Cleveland teams for some reason just seem to start out a bit on the slow side. However, to say this Guardians team is struggling to score runs would be an understatement and that is being nice.
So far in this young season, the Guardians rank 29th in MLB for runs scored per game with an average of 3.54 runs a game. Even with their pitching staff, which is not even close to being good enough to turn this season around.
The fact that there are some players who have homerun totals that are not far from the total number of homeruns the Guards have hit so far this season. So, that is more than enough to raise several red flags. The home run leader thus far is Jose Ramirez with four dingers followed by Josh Bell and Josh Naylor with three. The aforementioned Bell and Mike Zunino were brought in for their power or at least their power potential. However, both so far have been a big letdown.
Given the team's 8-9 record in one run games this season, if they even score a run or two more it can turn this season around. Also, getting our power hitters to actually hit with power could really point this team to another postseason this fall. But can any of that happen? Yes, it can! Will it happen? Unless we want a long summer with no payoff in the fall, it better happen!
So, to answer my question of is it time to be worried about our baseball team yet? If you are a fan of this team like I am and you want to see them do well, then the answer has to be a resounding YES. But being worried about them is not a bad thing like I hear a lot of on the radio. Worrying about your team is part of being a fan. It shows you care.
Let's hope we will have very few things to worry about baseball wise from here on out. I hope to see you at Progressive Field not only this summer, but in October also!
Go Guards!

NEO Sports Insiders Newsletter
Sign up to receive our NEOSI newsletter, and keep up to date with all the latest Cleveland sports news.