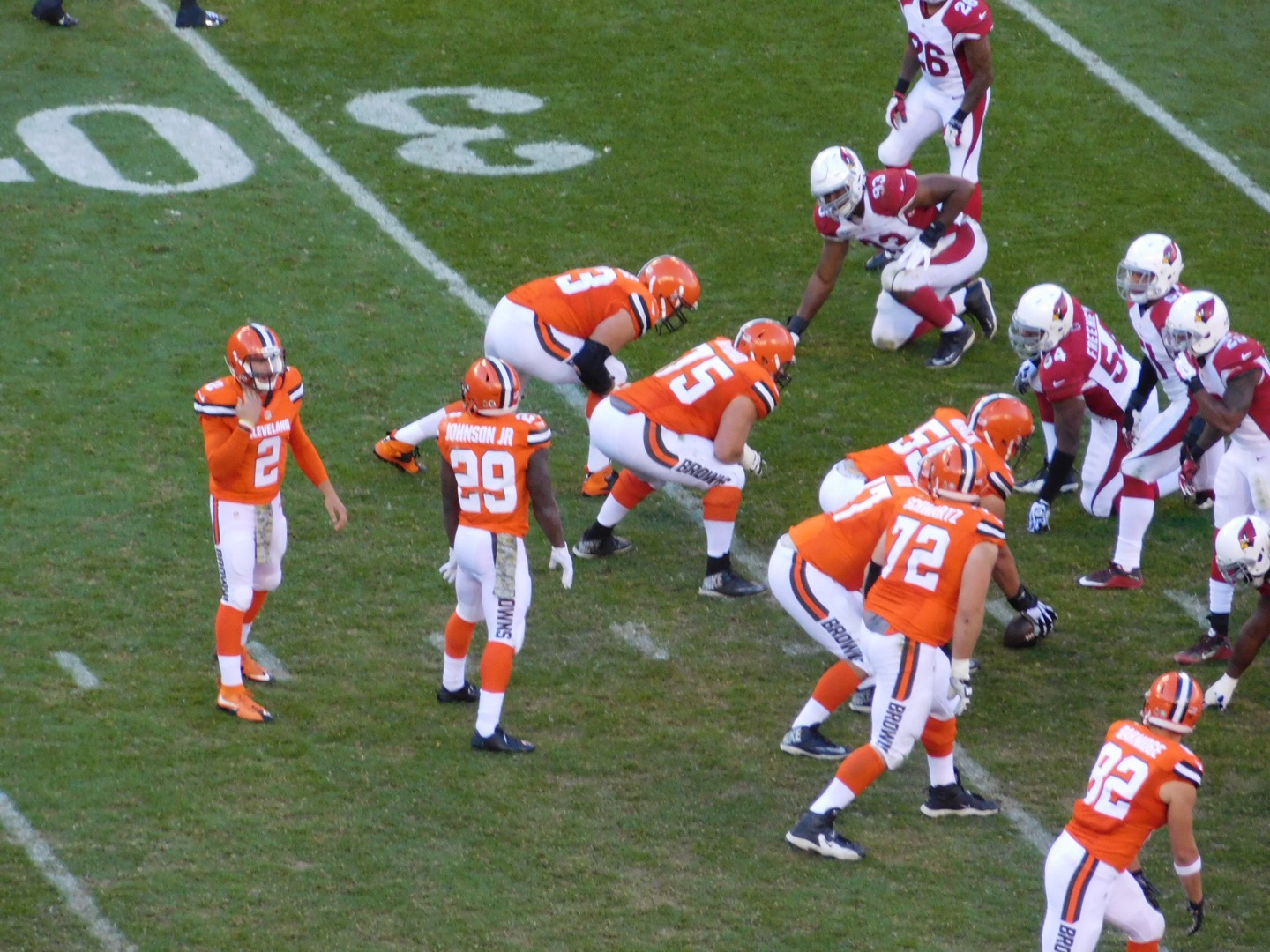 For the first time in a long while Johnny Manziel is having a good week.
On Tuesday Mike Pettine announced that Manziel would be the starting quarterback for the remainder of the Browns (2-8) season. Also the NFL stated that Johnny had been cleared of any wrongdoing involving his domestic dispute with his girlfriend back in October.
So the burning question of 'when will Manziel be named the starter in Cleveland?' can finally be put to rest.
For now.
Johnny has six full games to prove he's the right man for the job. He's also blessed with a full 15 days between his last performance in Pittsburgh and (following a bye week) the Monday night game coming up against the Baltimore Ravens.
Did Pettine's decision come too late?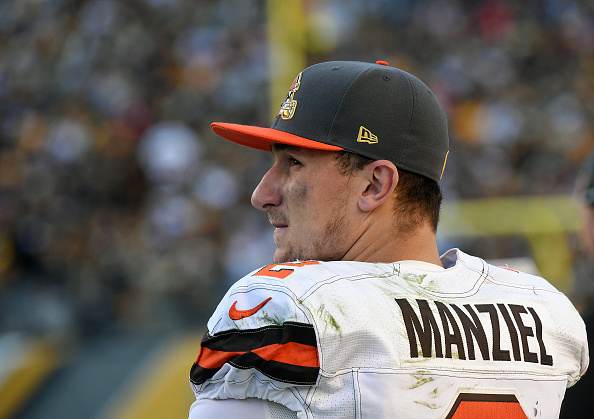 While opening day starter and free agent signee Josh McCown has had somewhat of a successful campaign from a personal standpoint (11 TDs to just 4 INTs, 95.2 rating second highest of his 11 year career) in his first year with the Browns, his solid stat-line didn't transfer into wins. He went 1-6 as the Browns starting QB and suffered multiple injuries throughout the year.
One could only wonder what the Browns record would be had Manziel started the year as the starter.
It's important to note that it isn't lack of production from the QB position that's anchored Cleveland to its losing ways. Inserting Manziel into the starting role won't take this version of this Browns team from worst to first overnight.
However, playing Manziel now is the right thing to do.
From the beginning of the season I've stated that playing McCown is a waste of time.
No, he wasn't as bad statistically as I thought he'd be. Still – he only won one game. It likely did benefit Manziel to sit and watch how the offense is supposed to be ran, but again, the games ultimately were lost, so what did Manziel actually learn?
Johnny isn't your typical quarterback. His height doesn't afford him the ability to always just 'sit in the pocket'. He won't be able to always see his receivers over the bigger defensive lineman across the NFL.
But this isn't new news.
When the Browns drafted Johnny Cash they knew about his height limitations. They knew about his desired play style. After all, didn't they choose him in the first round because of the way he played the game?
Obviously Manziel's off-field antics over the last year-and-a-half led to this delayed decision of him being named the absolute starter. Let's just hope that his on-field-play can stop the quarterback carousel, and allow the Browns to focus on bringing in other talent to get the Browns back to respectability.