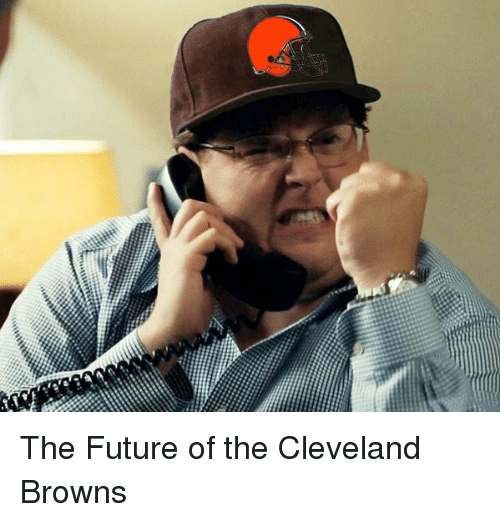 The hardest part of a rebuild is the tear down. The Browns have been floundering failures resetting the "rebuild" button for the better part of two decades now, but for this iteration of Browns head haunchos, the worst is behind Cleveland football if all goes according to plan.
The journey to 1-15 in 2016 was one of the more painful football seasons for many a dawg pound member, but Browns owner Jimmy Haslam believes the right people are in place to make the full turnaround.
To this point, it is impossible to grade Sashi Brown and company's work as a front office. Young players almost never have the full skill set to play in the NFL from day one, and their strengths are supposed to be bolstered, their weaknesses hidden, by the infrastructure around them.
The problem for Cleveland this year was, a tear down eliminates all safety blankets and cushioning for the wide-eyed newcomers to fall back on.
Do we know who the best quarterback to throw a pass to Corey Coleman this season was? Do we want to?
How can we evaluate all these young defensive players when they were surrounded by scrap heap free agents that seemed to feature a new player from a different practice squad every other week?
This year's offseason is the most important in the rebuild. Two top 10 picks, potentially two cornerstones of the franchise if done right. The quarterback of the future is not on the roster right now (sorry, Robert) and there will be legitimate non-draft options to fill that space.
If the Browns aren't absolutely in love with any quarterback draft prospects (no one outside of the Jets seem to be), it would be a mistake to waste one of those two valuable first round picks on a project. Missing on a first round quarterback is a rebuild set back this city knows all too well.
So to wrap up the 2016 season, the truth is, we don't know anymore about the future than we did at the start. That sucks, but the assets are there to make real progress in the new year.
It's just, (gulp) on the Cleveland Browns front office to turn those assets into high level production.

NEO Sports Insiders Newsletter
Sign up to receive our NEOSI newsletter, and keep up to date with all the latest Cleveland sports news.