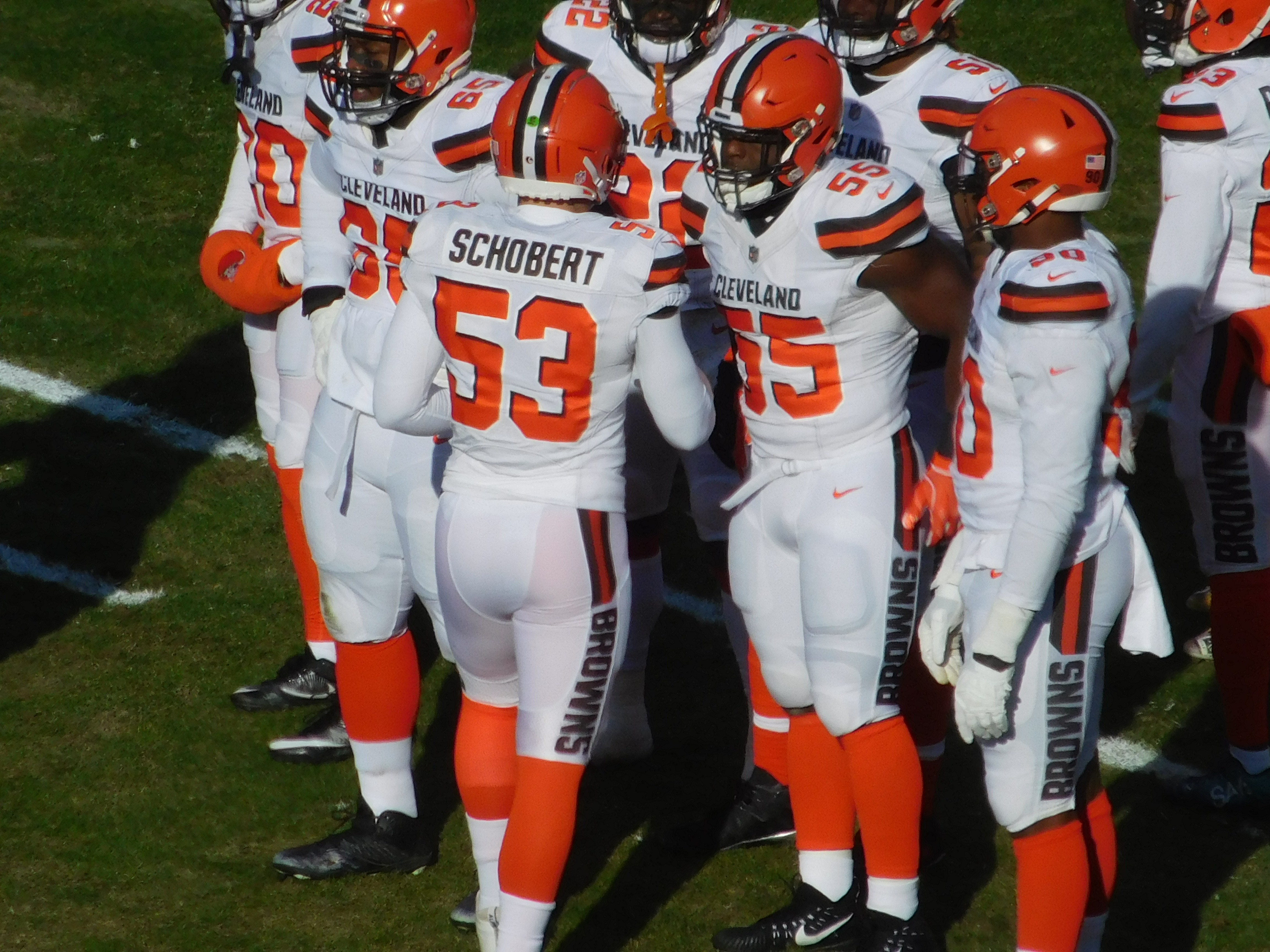 By Nick Broulis
As we are now in the month of March, here are some topics of discussion for the Broulis Beat Report regarding the Cleveland Browns.
For the first time in a very long time, the Cleveland Browns were not looking for a franchise quarterback. Instead, Browns general manger John Dorsey was able to put most of his attention towards other areas of need.
How about that front seven?
The Cleveland Browns ranked 28th (135 rushing yards allowed per game) in the NFL, so that has to be an area for concern. After hearing Dorsey speak at the combine, I'm almost certain that the Browns are going defense with their first pick in the draft, which currently sits at pick 17.
I wouldn't be shocked if Cleveland trades up. The Browns have 10 picks currently. I don't see them adding 10 new young players to this team.
From a priority standpoint, Cleveland will have to decide when it comes time to pick if they favor the best defensive linemen or linebacker. With the uncertainty of Jamie Collins' future with the team, that might impact the decision.
I do not see the Browns drafting a wide receiver until no earlier than the second round. This is a very deep draft for quality receivers and if the Browns scouting team did their homework, they'll be able to find an impact WR in the second or third round.
Dorsey knows that the window, after last year, is officially open. And with the Browns having Myles Garrett, Denzel Ward and Baker Mayfield under friendly rookie contracts, this is the time to strike. This is the same method that the NBA's Golden State Warriors used.
With contracts getting more and more outrageous, teams are trying to win titles while they can afford their key players.
Cleveland would likely use one of their third-round picks. They have two picks in the third round. One of those courtesy of the Danny Shelton trade to the Patriots.
The Browns also have three picks in the fifth round to use as well. Again, I would be shocked if they use all these picks on rookies. Dorsey wants players who are ready and able to contribute right now.
I'm expecting some of these picks to be used to trade for an impact player or trade up for a rookie that they feel can make an instant impact, especially on the defensive side of the ball.
PLAYER NEWS
Duke Johnson, according to a report, is drawing interest from other teams. I would not recommend the Browns trading Johnson right now for multiple reasons.
1. Although Nick Chubb had a good rookie season out of Georgia, Chubb had a serious knee injury at Georgia and if something unfortunate were to happen, the Browns will need Johnson.
2. Johnson is one of the best pass-catching running backs in the NFL and is a good runner as well.
3. The Browns have no idea when they'll be getting Kareem Hunt on the field and if he can stay clean and be productive on top of that.
I only have one concern about Johnson, he seems to be a bit fragile. When I watch him play, I notice that he slowly gets up after some hits. And I don't mean big hits, I mean average hits. That has to be taken into consideration.
I don't see Cleveland trading Duke, but if they do trade him, they'd have to realize they're not going get a high draft pick for a running back.
Breshad Perriman will likely be testing the open market. While I wouldn't be shocked if he signs elsewhere, will he be as productive as he was here in the 10 games he played in Cleveland?
Injuries and dropped passes have kept Perriman from being that stud wide receiver he was expected to be.

NEO Sports Insiders Newsletter
Sign up to receive our NEOSI newsletter, and keep up to date with all the latest Cleveland sports news.