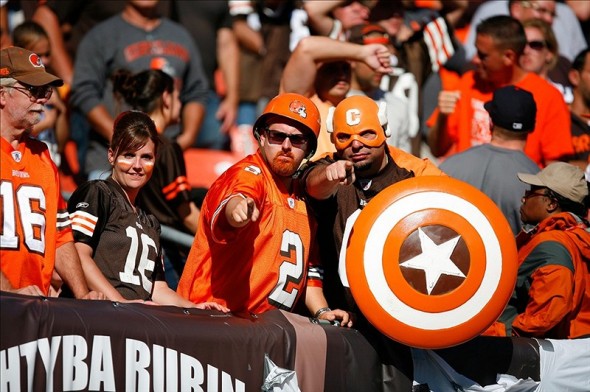 The Browns fans base has been reborn over the past year with the play of Baker Mayfield and now the trade that has brought the team the services of wide receiver Odell Beckham Jr.
While it's been a sleeping giant for awhile, it seems that everyone is wearing brown and orange these days, and now the fan base again has a chance to prove it on Twitter in a tournament with Fox's NFL twitter account.
Basically Fox is doing a poll among all the fan bases in the league, and the Browns have already advanced to the 'Sweet 16' and have a sizable lead against the Denver Broncos.
Here's the tweet that you can vote on to support the Browns and get them to the Elite 8.
You know what to do …

VOTE‼️👇 https://t.co/9pWSlGxsaX

— Cleveland Browns (@Browns) March 26, 2019