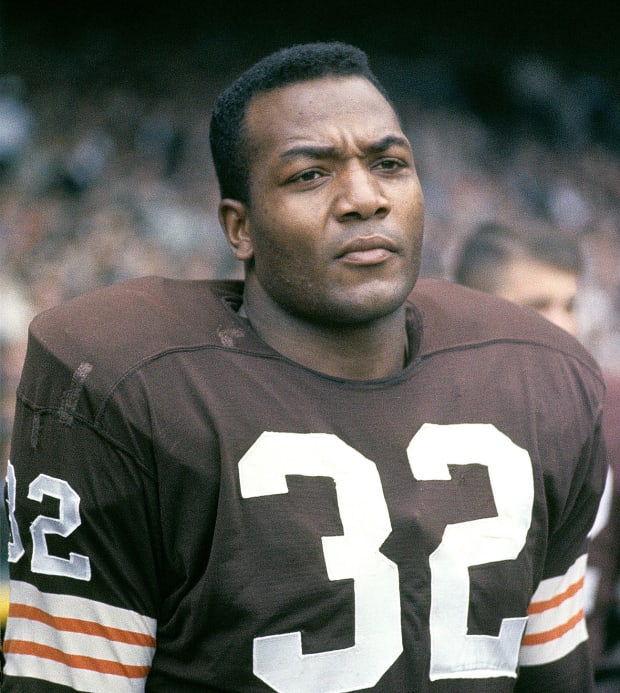 The first thing I want to do is talk about Jim Brown. Known as the greatest running back in NFL history and some consider him the greatest overall player in football history. Jim Brown only played nine season for the Cleveland Browns, but every one of those seasons were very impactful. Brown carried the ball 2,359 for 12,312 yards. That's truly unbelievable. Brown had a total of 126 touchdowns and 5.2 yards per carry. Jim Brown was selected to 9 pro bowls and won the MVP three times. Brown was a big reason for Cleveland winning the NFL title in 1964. Brown was inducted into the Pro Football Hall of Fame in 1971.
I'm not quite 40 yet, so I never was able to watch him, but, for the highlights that I saw of him, what an amazing player. Great balance, speed, toughness and overall, built for football, player. There will never be another running back like Brown. I always appreciated that Brown was never the type of player that wanted to celebrate touchdowns and make sure all the attention was on him. He simply gave the football to the official and went on his way. "Celebrate like you've been there before." I always loved that quote.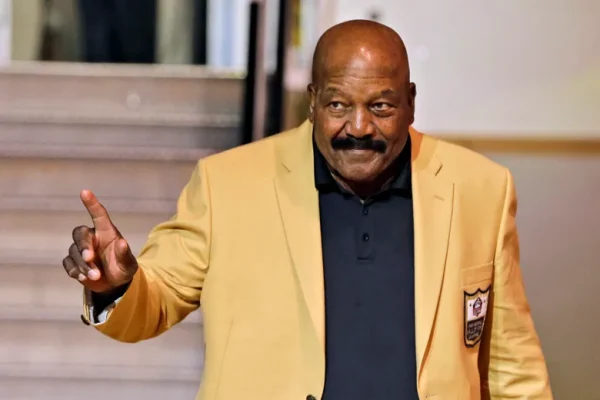 Last thing on Brown. The Cleveland Browns always brought Jim Brown into rookie mini camp, so the rookies understood the challenging work it took and what it meant to, not only be a Cleveland Brown, but play football for the city of Cleveland.
Thank you, Jim Brown, for being the great player and person that you were and embracing our city. Thank you.
DRAFT PICKS
I was able to check out some stuff on the new Browns wide receiver Cedric Tillman, the rookie from Tennessee. While he's not a true burner, he has good speed and is 6'3, 213. What I love about Tillman is he'll be able to go over the middle and take a hit and keep going. His size will allow him to jump over smaller cornerbacks for the ball and Cleveland will be able to use him as a big threat in red-zone situations. Good pickup for the Browns.
Cleveland is trying to improve their defensive line and overall run defense that was terrible last season. The Browns drafted Siaki Ika out of Baylor with the 98th overall pick. The 6'3, 335 pounder won't provide much for getting to the QB, but he should help the Browns interior slow down getting gashed up the middle in run defense.
With the 111th overall pick, Cleveland was looking to add quality depth and perhaps a future starter with big Dawand Jones, the offensive tackle out of The Ohio State University. Jones is a massive human at 6'8 and 374 pounds. From what I have read, Jones may get beat but he's able to recover with his long arms. Cleveland is hoping that Jones can be a future starter, sooner, rather than later.
At pick 126, Cleveland was looking for some depth on the edges of the D-line. Isaiah McGuire was selected out of Missouri. McGuire is 6'4 and 271 pounds. Let's see how this rookie does during camp and preseason.
WHAT?!?! A quarterback!!!! Yes, the Browns selected a quarterback with the 140th overall pick. Dorian Thompson-Robinson, DTR as many have been calling him on the radio. At 6'2 and 203 pounds, Thompson-Robinson looks, physically, like Browns starting quarterback Deshaun Watson. At first, I wasn't happy about it, as I felt they needed more help in other areas. The more I thought about it, he has a chance to learn from Watson and backup QB Joshua Dobbs. We all know anything can happen in four years. DTR is extremely athletic and has a good arm. His accuracy can sometimes be a problem. Cleveland can help him work on that.
Pick 142 Saw Cleveland add depth to their defensive backfield. Cameron Mitchell out of Northwestern will get a chance to shine during camp. After that, who knows. As always, remember, injuries will happen. That and special teams may be his only way to prove himself.
Remember when Cleveland's starting center Ethan Pocic went down with an injury last season? It's always good to have depth, especially on either line and at the center position. The Browns selected another Buckeye with the 190th overall pick with center Luke Wypler. Cleveland resigned Pocic to a 3-year, $18 million deal. Depending on how well Wypler plays when he does get a chance, how quickly he learns and impresses, he could help the Browns save some money a year or two from now. We will see.
I'M NOT DONE YET!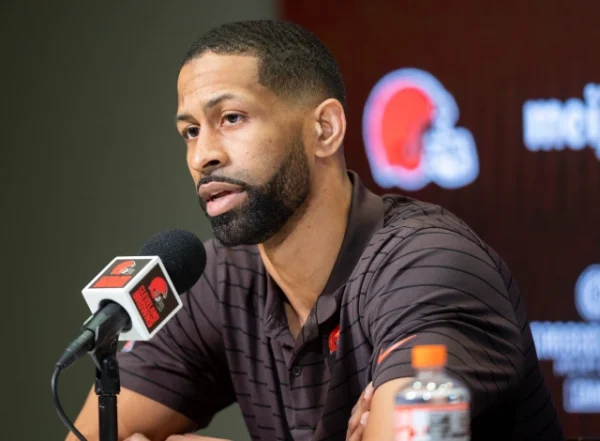 Just when most, if not all of us thought Browns general manager Andrew Berry was done, he pulled off a stunner of a trade last week and trades for 3-time pro bowl edge rusher Za'Darius Smith. In his one lone season in Minnesota, Smith had 10 sacks. Smith spent his first four seasons in Baltimore. His best season was 2018 when he had 8.5 sacks. Smith then signed with the Green Bay Packers and really started getting after the QB. In 2019, Smith had 13.5 sacks. In 2020, he had 12.5 sacks. In 2021 Smith only played in one game due to injury. In 2022 with Minnesota, he tallied 10 sacks.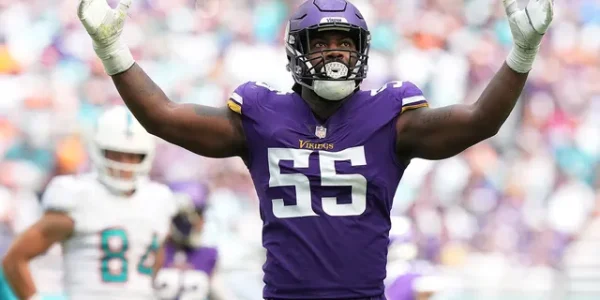 This is great news for Cleveland, who only gave up 2024 and 2025 fifth-round picks. Smith has been in double digit sack totals in 3 of 4 seasons.
I have to share this story with all you readers. This trade is a bit funny to me, as just two weeks ago I was talking to a coworker about what if Cleveland could find another pass rusher that, alone, could get just 10 sacks. Then, this trade happens.
I'm now expecting Cleveland's defense to be much improved.

NEO Sports Insiders Newsletter
Sign up to receive our NEOSI newsletter, and keep up to date with all the latest Cleveland sports news.