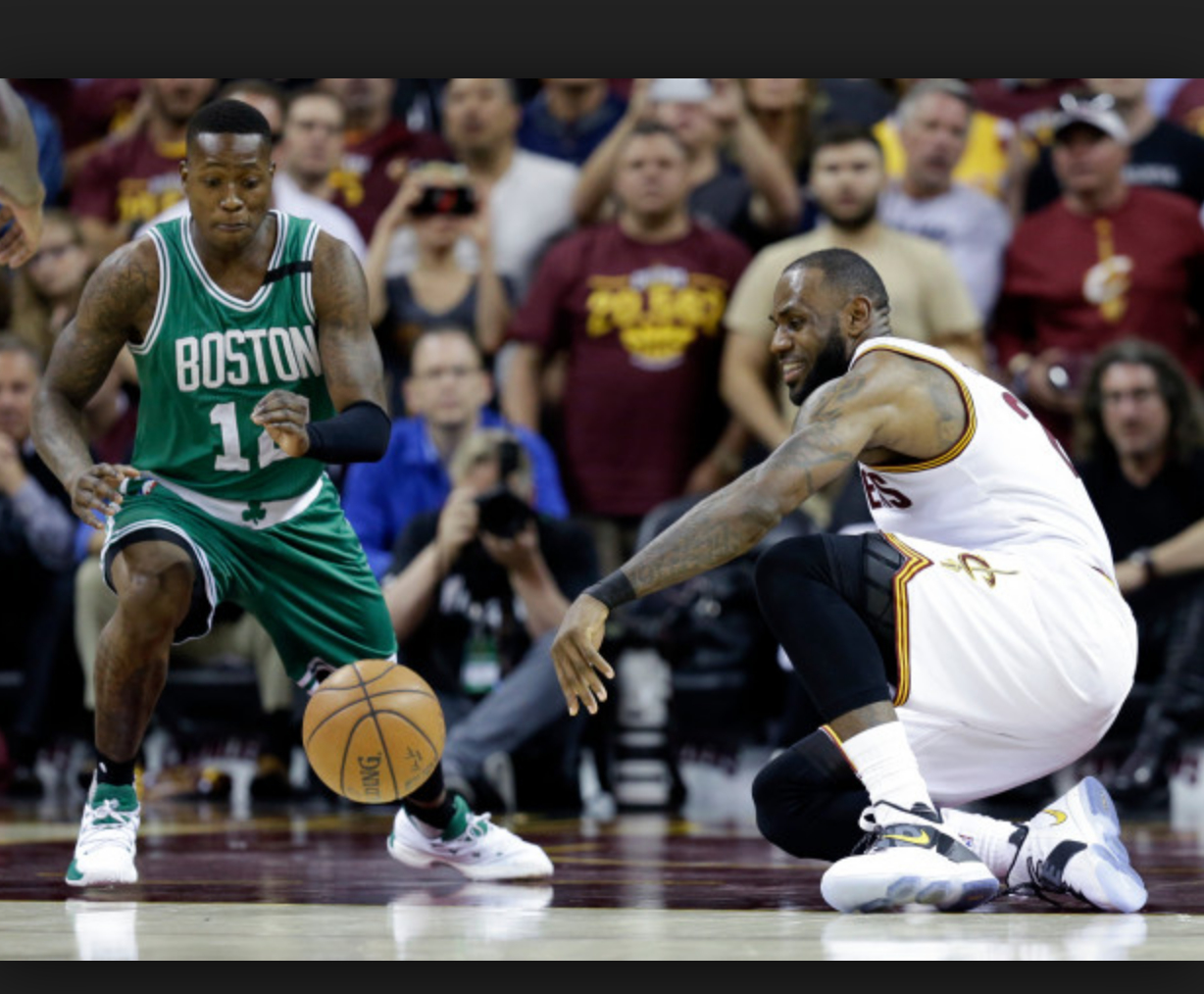 CLEVELAND– There are a lot of people surprised by Celitics guard Terry Rozier's performance in the 2018 playoffs.
LeBron James isn't one of them.
"I've been watching Terry since he was a freshman in high school," James said following the Cavaliers' practice on Friday.
Being a local product, Rozier drew James' attention even when the latter was down in South Beach. He was born in Youngstown and attended Shaker Heights, averaging just over 25 points during his senior season before heading off to Louisville in 2012.
"He was a confident kid then when I watched him at Shaker, and he's a confident player now," James said. "I'm not surprised he's gotten better and better. I thought that was a steal when they drafted him out of Louisville and he's just showcasing his ability. When you add the confidence but you also get the opportunity, he gets to showcase what he's capable of doing. Everybody's going crazy off of what he's doing, but I'm not. He's a local guy, I've seen him for awhile now."
Rozier has been on a playoff tear heading into the Eastern Conference Finals. Boston lost Kyrie Irving to knee surgery in early April leaving a vacuum that Rozier has done his best to fill.
After averaging 11.3 points, 4.7 rebounds and 2.9 assists during the regular season, Rozier has put up 18.2 points, 5.5 rebounds and 5.8 assists through 12 playoff games. His play is a large part of the reason the Celtics have thrived in the postseason despite missing key players like Irving and Gordon Hayward.
"Kyrie is right up there, if not the most, the guy who is the biggest threat at point guard," Kevin Love said following Thursday's practice. "A number of those guys have stepped up, especially in their backcourt. Scary Terry has played great for them."
This is the third time since James has returned to Cleveland that he will face off against the Celtics in the postseason. In 2015, the Cavs swept the Celtics in the first round. Last year, Cleveland beat them in the conference finals in five games. So does James relish a chance to topple the team that booted him out of the postseason so many times in the early stages of his career?
Not exactly.
"It doesn't matter to me," James said. "I relish the opportunity to be able to play the game that I love and be able to compete at the highest level and that's being in the NBA. I've been fortunate in my 15-year career so far to play in a lot of big games, and that's what I relish. So, it doesn't matter the team that I play against, honestly."
The Cavaliers and Boston Celtics tip-off Game 1 on Sunday afternoon at 3:30 p.m.
LeBron says he's not surprised by what Rozier has done: "I've been watching Terry since he was a freshman in high school" pic.twitter.com/EQLB2rbA5q

— Ashley Bastock (@AshleyBastock42) May 11, 2018

NEO Sports Insiders Newsletter
Sign up to receive our NEOSI newsletter, and keep up to date with all the latest Cleveland sports news.