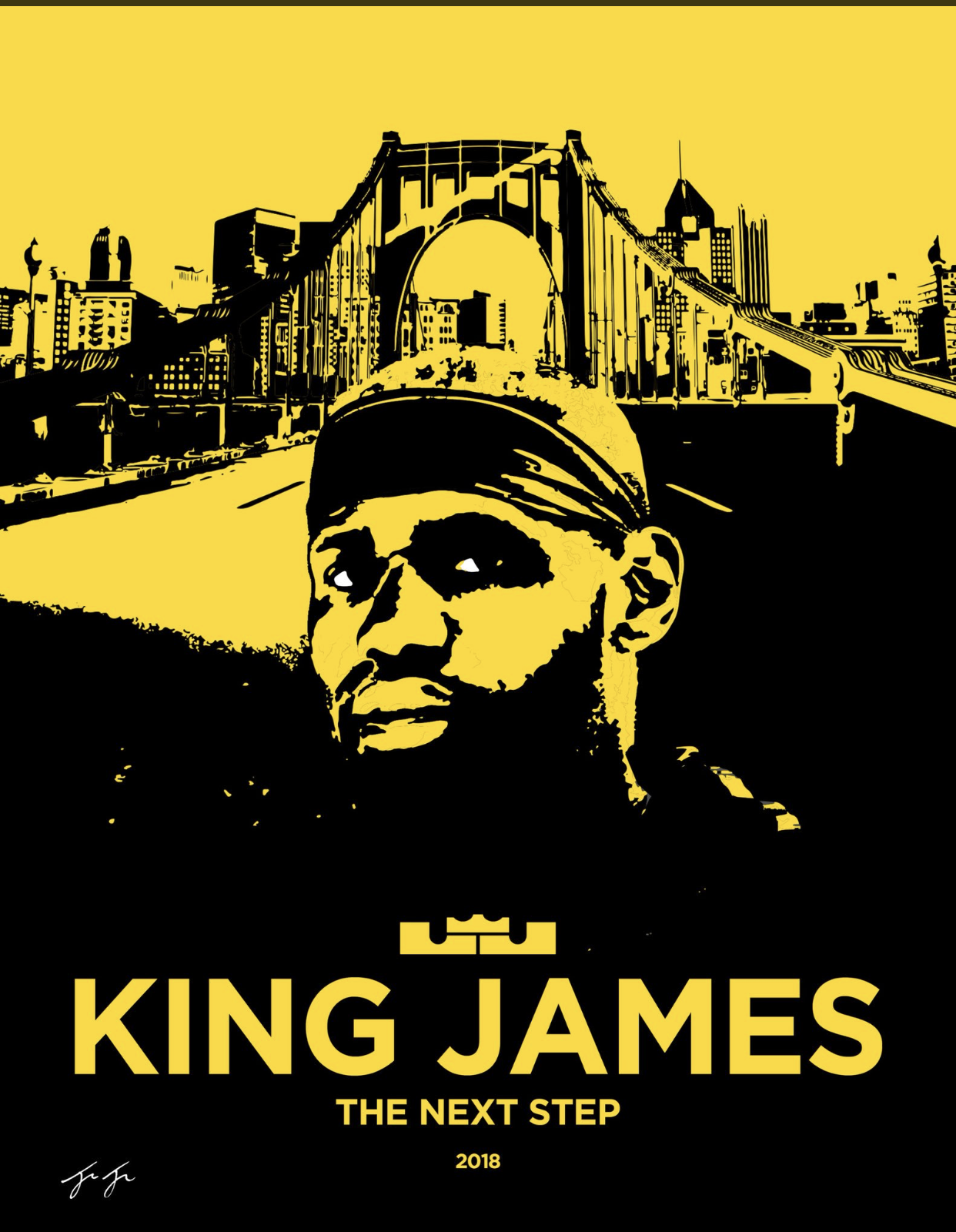 This off-season will be a spectacle to behold, as Cleveland Cavaliers forward LeBron James is officially a free agent once again. As to be expected, every team has already started their sales pitch on how to land James come free agency. While Philadelphia might have had the most in-your-face approach with three billboards inside of Cleveland enticing LeBron to come to Philly, it appears another team is beginning their push for The King.
Pittsburgh Steelers wide receiver JuJu Smith-Schuster, who's coming off a tremendous rookie season out of USC, has launched his campaign to bring LeBron over from the NBA and into the NFL to join the AFC powerhouse. Smith-Schuster claims that James would be the greatest athlete ever if he were to make the move, creating the hashtag "#LeBronToPittsburgh".
Announcing my official campaign to recruit @KingJames to the Pittsburgh Steelers for the 2018 season. LeBron has done everything in the NBA. He can be the best athlete EVER if he makes the move to the NFL and wins a Super Bowl with Steeler Nation… #LeBronToPittsburgh pic.twitter.com/5VLcjIPpSO

— JuJu Smith-Schuster (@TeamJuJu) March 6, 2018
The twenty-one-year-old has been known to be a fun follow on Twitter before this tweet and continues to make his name stick out from the rest, not only by his play on the field but for his outstanding personality as well. The "campaign" is all in good fun, though LeBron lined up next to JuJu and Antonio Brown is a scary thought to picture.