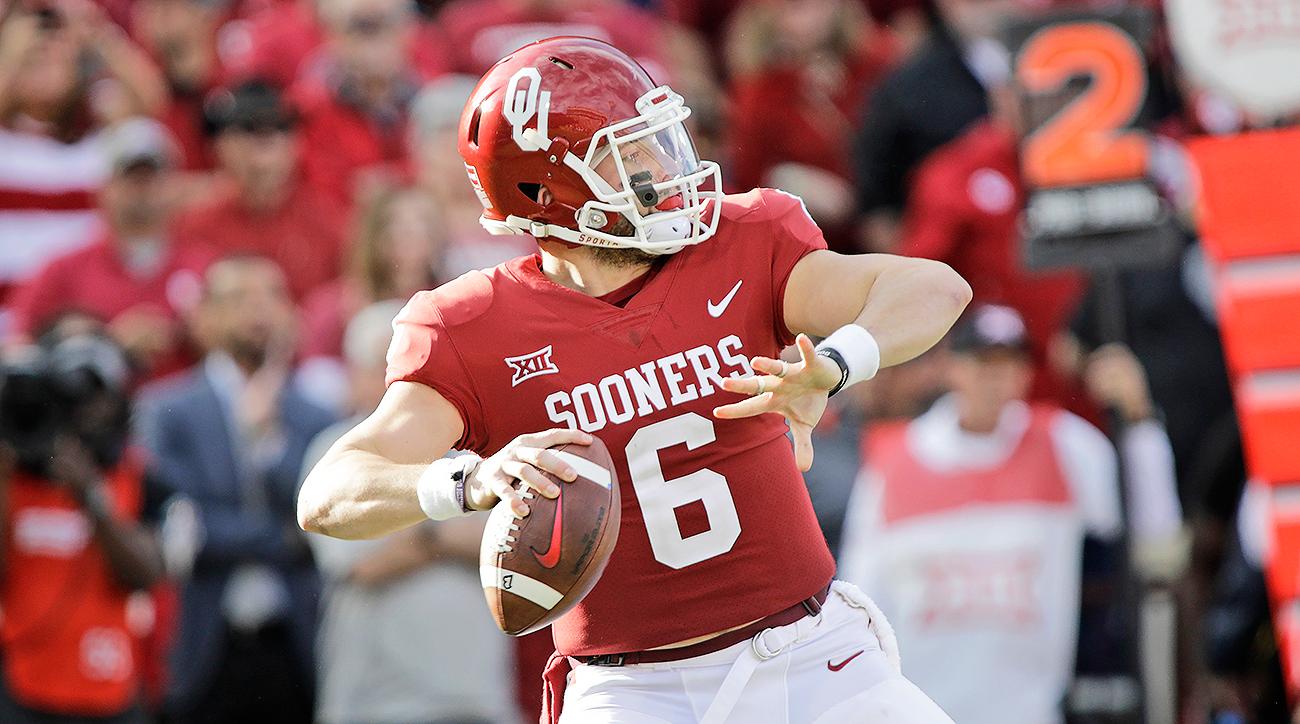 There is no doubt the most debated and watched position in sports is the quarterback.  Drafts are often decided by it, and so are offseason moves. No position in sports gets more glory and more criticism.
With four big-name quarterbacks set to be drafted in the first round this spring, (Baker Mayfield,  Josh Allen, Josh Rosen and Sam Darnold) along with big-name free agent quarterbacks Kirk Cousins and Case Keenum on the market, anything can happen! Factor in injured stars such as Andrew Luck and Carson Wentz and things are as unpredictable as ever.
While my heart says the Browns go quarterback at #1 and best player available at #4, as you will see below, my head, sadly, says something different.  One big mystery will be the placement of Case Keenum and also Kirk Cousins.  If Kirk goes to Denver, then Keenum resigns with Minnesota.  However, if Cousins goes to Minnesota, then Keenum will need a new team and more then likely, the Bronco's will draft their next starting QB.
So much to be decided before week one of the 2018 Season.  While some things always remain a lock, (Brady in NE, Big Ben in Pitt, Rodgers in GB, others do not)
Right, wrong or indifferent, let me know if you agree, and if you don't please share in the comment section as to how you see it playing out…. ENJOY!
| | | |
| --- | --- | --- |
| Team | Player | Reason |
| Giants | Eli Manning | New head coach Pat Shurmur will trust the veteran, no matter how "dazzling" a rookie QB may be. |
| Redskins | Alex Smith | They gave up a lot to get him, and their old QB will be gone in a few days. |
| Eagles | Nick Foles | Wentz won't be ready until mid-season. Foles is trade bait, but the price tag will be too high. He stays put. |
| Cowboys | Dak Prescott | Expect a big jump in production during year three. |
| Bears | Mitchell Trubisky | Should be an interesting season for the Sophomore signal-caller. |
| Lions | Matt Stafford | Does he have them primed for a Super Bowl run? |
| Packers | Aaron Rodgers | Unless his arm falls off, he is starting. |
| Vikings | Case Keenum | This is a spicy one. I do see Bridgewater re-signing, but also Keenum. This will be a great battle in camp! |
| Saints | Drew Brees | Despite the nonsense coming out of Joe Thomas, Brees will still be a Saint. |
| Falcons | Matt Ryan | Former MVP is out for another big year. |
| Buccaneers | Jameis Winston | This will be a make or break year for him. He needs to grow up and mature, or his stay may not be that long. |
| Panthers | Cam Newton | Get ready for drama, excuses, but also a lot of highlight reel plays along with it. |
| Rams | Jared Goff | Most improved player last season, possible MVP candidate this season? |
| Cardinals | Sam Darnold | The first rookie to make this list.   He will be drafted by the Cardinals who will trade up to get him. |
| 49ers | Jimmy Garoppolo | Jimmy G is undefeated as a starting QB in the NFL. |
| Seahawks | Russell Wilson | When he is not in Spring Training hitting taters, he is under center for the Seahawks. |
| Bills | Josh Rosen | Bills find a way to trade up for the rookie in the shock of the draft. |
| Jets | Baker Mayfield | Bright lights, big stars, big arm.   Mayfield is on his way to New York. |
| Dolphins | Ryan Tannehill | Back from injury, Tannehill should flourish under the Adam Gase offense. |
| Patriots | Tom Brady | The Ageless Wonder is primed for another big year. |
| Broncos | Kirk Cousins | The winner of the Kirk Cousins sweepstakes and 2018 AFC West Champions. |
| Raiders | Derek Carr | He needs to have a bounce-back year after an ill-fated 2017 season. |
| Chargers | Phillip Rivers | Is retirement looming? |
| Chiefs | Patrick Mahomes | After the giant year Alex Smith just had, KC better hope like hell they got this one right. |
| Texans | Deshaun Watson | It will be really fun to see what he can do with a full season. 40 touchdowns seems like a sure thing. |
| Colts | Andrew Luck | If the Colts don't want to be the worst team in the league this season, they will need a little Luck on their side. |
| Jaguars | Blake Bortles | They just got done paying him some serious cash, I'd be shocked if they don't stick with him at least one more year |
| Titans | Marcus Mariota | The kid can move, the kid can pass, the kid can win. They simply need to keep him upright. |
| Steelers | Ben Roethlisberger | Takes a beating, and keeps on racking up yards while doing it! |
| Ravens | Joe Flacco | Another QB due for a big bounce-back year against some horrible secondaries in the division. |
| Bengals | Andy Dalton | As Lewis remains on the sidelines, Red Rocket remains behind center. |
| Browns | Aj McCarron | After drafting Josh Allen number 4 and Barkley number 1, the Browns will play Hue's choice to start things. |