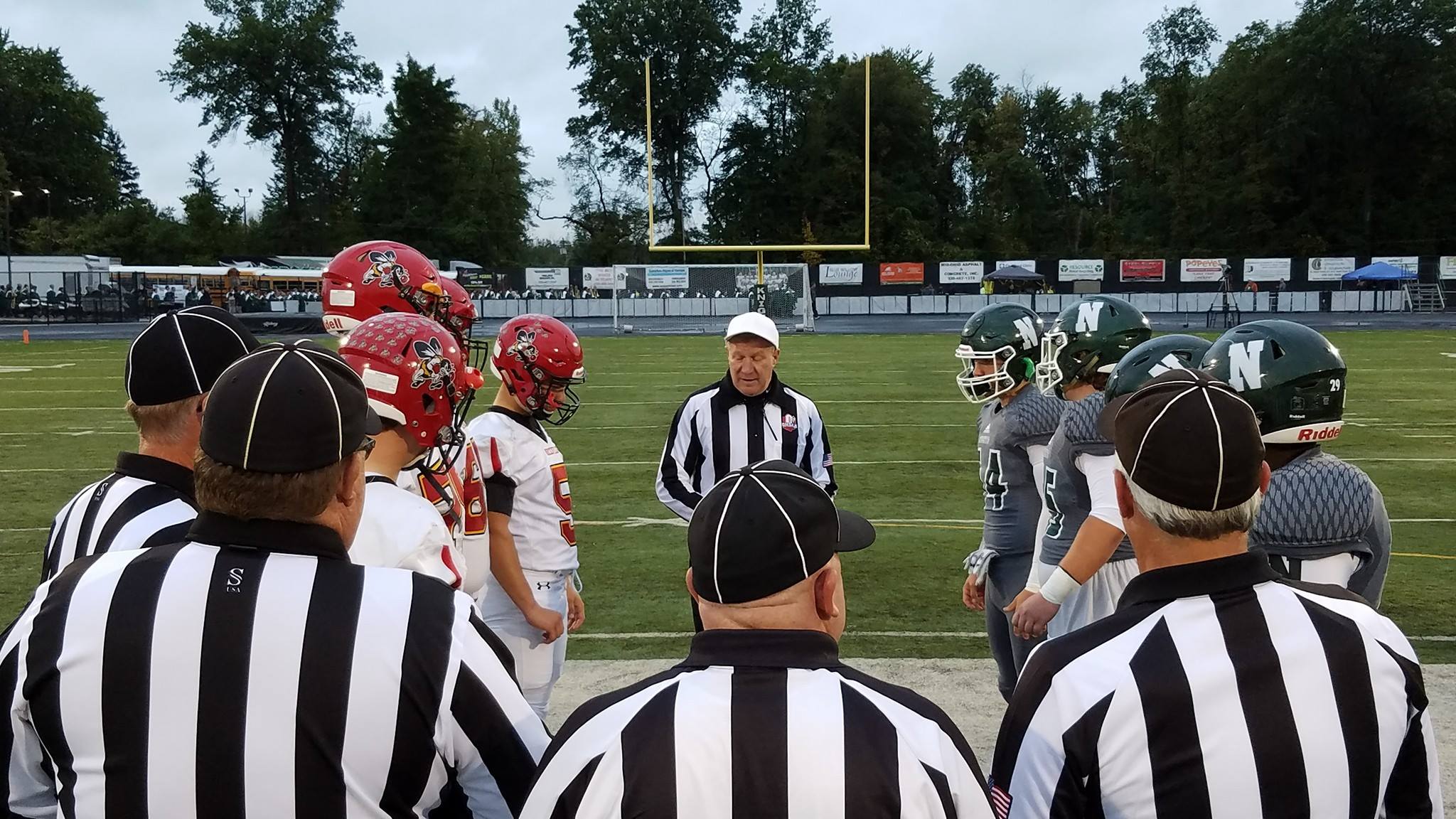 SOT'S Game of the Week
Week 6
Brecksville-Broadview Heights versus Nordonia
Things got off to a quick start in Nordonia, as the Knights opened up the game with a 68 yard reception by Tye Evans deep in Brecksville-Broadview Hts. territory. That led to a one yard TD run by Anthony Perrine to put the knights up 7-0 early. Midway through the first quarter both teams would trade interceptions that led to zero points. The score was 7-0 after one quarter.
The second quarter, with the exception of an 11 yard td run by Robby Levec, was not kind to the Knights. Levec threw 3 out of his 4 interceptions and by the time the half ended, Nordonia tallied 7 penalties compared to only three by the Bees. Alec Buckley scored first for the Bees with a 3yd td run. Wilson Sternad also added a 23yd td reception to tied the game at 14 when the teams entered the locker room for halftime.
The Knights started the second half with an onside kick attempt in which Brecksville recovered, and marched down the field with a 6yd td pass from Luke Sternad to Conner Lavey. Before Brecksville would score their next TD, tempers began to flare as the Knights were hit with two personal fouls. The third qtr ended in a 21-14 lead for Brecksville. Nordonia had a whopping 12 penalties the whole game.
Brecksville added the deep ball in the second half. A 61yd reception set up a one yard td run. The bees also added a 53yd td pass/catch. The long ball continued in the 4th quarter. Nordonia joined the long ball pattern by adding and 74 yd TD pass to Tye Evans. It was not enough as the bees secured the win with a 42-35 voctory.
Bees QB Luke Sternad finished with three TD passes. Robby Levak finished with a total of two touchdowns. Both starting running backs finished with multiple TD's'. Next week Brecksville-Broadview Hts travels to North Royalton while the Knights travel to Cuyahoga Falls.

NEO Sports Insiders Newsletter
Sign up to receive our NEOSI newsletter, and keep up to date with all the latest Cleveland sports news.