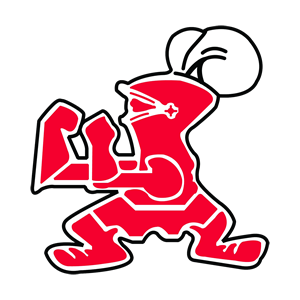 Shaker Heights, Ohio — Most kids dream of hitting a walk-off home run in the bottom of the ninth inning of a baseball game.
Today, Wyatt Eisen did just that.
The senior third baseman hit a walk-off two run home run in the bottom of the ninth inning, propelling Shaker Heights to a 4-3 victory over Twinsburg.
Twinsburg got the scoring started in the top of the second inning, when sophomore outfielder Justin Laley delivered a home run to left field, his second of the year, to put the Tigers ahead, 1-0.
"I saw a pitch down the middle, and just took it out of the park." said Laley.
In the bottom half of the second, senior Daniel Ritts led off with a single, and advanced to second on a wild pitch. He later scored on a Charlie Neel groundout, tying the score at 1.
Ryan Young reached on an error by Twinsburg shortstop Jason Stahlman. Nathan Hill scored on the error, giving Shaker Heights the 2-1 lead.
The game was delayed in the bottom of the third for 19 minutes due to passing weather in the area.
Junior pitcher Charlie Neel got out of a two on, nobody out jam in the top of the fifth inning, inducing a fielder's choice groundout, a fly ball, and a strikeout, keeping the lead for Shaker Heights.
In the top of the seventh, Joe Szydlowski drew a one out walk. Tyler Gairing followed up with a fielder's choice groundout, and senior Jake Carinci delivered a game-tying, two out doubled to left field, scoring Gairing all the way from first base and tying the game at 2.
Neel threw seven innings, allowed six hits, walked three, allowed two earned runs, and striking out eight batters.
"It was fun, that's all I can say." said Neel.
Senior pitcher Carson Leo was just as impressive, retiring 17 of the last 19 batters he faced after the second inning, keeping Twinsburg in the game. He also threw seven innings, allowing just two hits, walking none, allowed just one run, and striking out three.
"We had energy and we had positivity, but sometimes, we were down, and that's when we were slumping, but we fought back." said Leo.
Shaker Heights senior pitcher Ben Wilson threw a scoreless eighth, and junior Ethan Bernhard did the same for Twinsburg.
In the top of the ninth, Joe Szydlowski drew a one-out walk, his second of the game. He stole second, advanced to third on Tyler Gairing's single, and scored on a balk to give Twinsburg the lead, 3-2.
Nathan Rose led off the bottom of the ninth inning with a double to left-center field, setting the stage for Wyatt Eisen, who delivered the walkoff home run.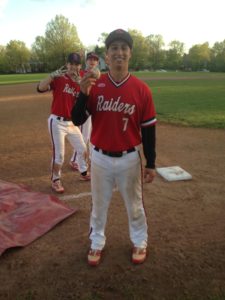 "I'll remember that for the rest of my life. It was awesome." said Eisen of his walk-off home run.
Shaker Heights came into today's game winning three of their last four, and looked to carry on some momentum, as head coach Dave Rainier put it.
"It's our third win in a row, and it gives us something to build on. We have two more games if the weather permits, tomorrow and Saturday. And we're looking to ride the big "mo" (momentum)." said Rainier.
"This is the start of something big. If we keep the energy in upcoming games, big things will happen. We have a lot of momentum right now." said Ben Wilson, who got the win for the Red Raiders.
"No doubt it was a great high school game, and the young man (Eisen) was relaxed in a key situation, got a pitch he was able to hit, and look what he got out of it. I tip my hat to him." said Twinsburg head coach Don Jones.
Shaker Heights improves to 7-11, and travels to Canal Park to take on Cuyahoga Falls on Friday afternoon.
Twinsburg drops to 11-8, and travels to Struthers on Saturday afternoon.

NEO Sports Insiders Newsletter
Sign up to receive our NEOSI newsletter, and keep up to date with all the latest Cleveland sports news.