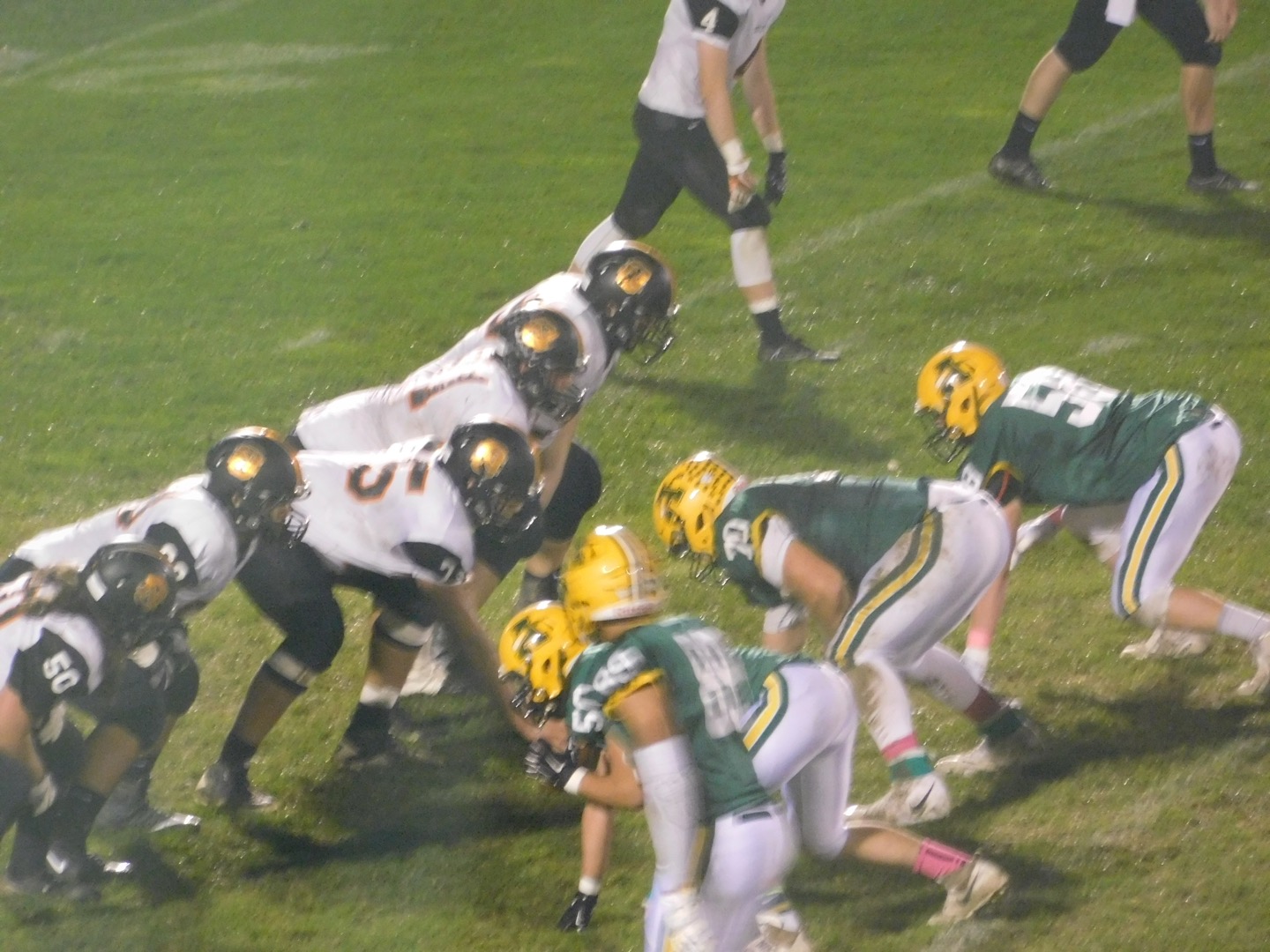 ***SHOW THIS ARTICLE AT FRANKIE'S ITALIAN CUISINE FOR 1o PERCENT OFF YOUR BILL. You can visit them online HERE and be sure to check out their incredible menu ***
AMHERST, OHIO– On a beautiful fall evening in Northeast Ohio, the stage was set for one of the best matchups featuring two of the areas outstanding tailbacks, Amherst Comets star Khennedy Scagliozzo and North Olmsted's Darren Anders.
Red sky at night is usually sailors delight, but this evening to the delight of everyone in attendance, the night was all about a kid named Khennedy.
Amherst won the coin toss, but elected to defer to the second half. It didn't matter, as they held the Eagles to a three and out and the Scagliozzo show began.
Behind a superb offensive line, the Comets marched 77 yards on seven plays, six of them by Scagliozzo, who totaled 68 of the 77 yards himself, and finished the drive a 19-yard burst to the house to give the Comets a 7-0 lead early.
After a quick three and out for the Eagles on their second possession, Amherst once again rode their horse on a six-play, 57-yard drive with Scagliozzo once again finding the end zone, this time from 17 yards out and a 14-0 lead.
On most nights, a 14-point deficit would be just a bump in the road for the Eagles. Having an all-around phenom in Anders, who can explode at a moments notice, gives them a punchers chance every time they take the field.
Not tonight.
The Eagle offensive line was stuck in the mud all evening, as the Amherst defense clearly game planned to have anyone but Anders beat them.  Slowed to a crawl, the star running back managed just 24 rushing yards in the first half on 13 carries.
After a series of three and outs by both teams in the second quarter, Amherst went on a seven-play, 80-yard drive and with 24 seconds left, scored on a five-yard run by QB Matt Fairchild to give Amherst the 21-0 halftime lead and for all intents and purposes, the game.
The third quarter began as the first half ended, a long sustained drive by Amherst with Scagliozzo churning out runs of 21, 20 and 11 yards to get the Comets in the red zone, but for some reason, they decided to try and throw the ball and the drive stalled.
Not lost in the dominating ground attack was the play of QB Matt Fairchild, who was 11-for-23, with 227 yards and a touchdown.
His fourth quarter dart to wide receiver Devin Holmes, who split the Eagles secondary and scampered untouched for a 68-yard score, ended the scoring for the game and gave the Comets a 28-0 win.
Scagliozzo ended the night with 29 carries, 193 yards and two touchdowns. He also caught four passes for 40 yards. A disappointing night for Eagle star Darren Anders ended with 40 total yards from scrimmage.
The road to a possible playoff spot doesn't get any easier for the Comets as they travel next week to face state Division II No. 1 ranked Avon at Joe Firment Stadium.
For North Olmsted, now 4-4, they also have a conference road trip to meet the Titans of Berea-Midpark next Friday night.
Scoring Summary:
A- Scagliozzo 19 run, kick good
A- Scagliozzo 17 run, kick good
A- Fairchild 5 run, kick good
A- Holmes 68 pass from Fairchild, kick good

NEO Sports Insiders Newsletter
Sign up to receive our NEOSI newsletter, and keep up to date with all the latest Cleveland sports news.