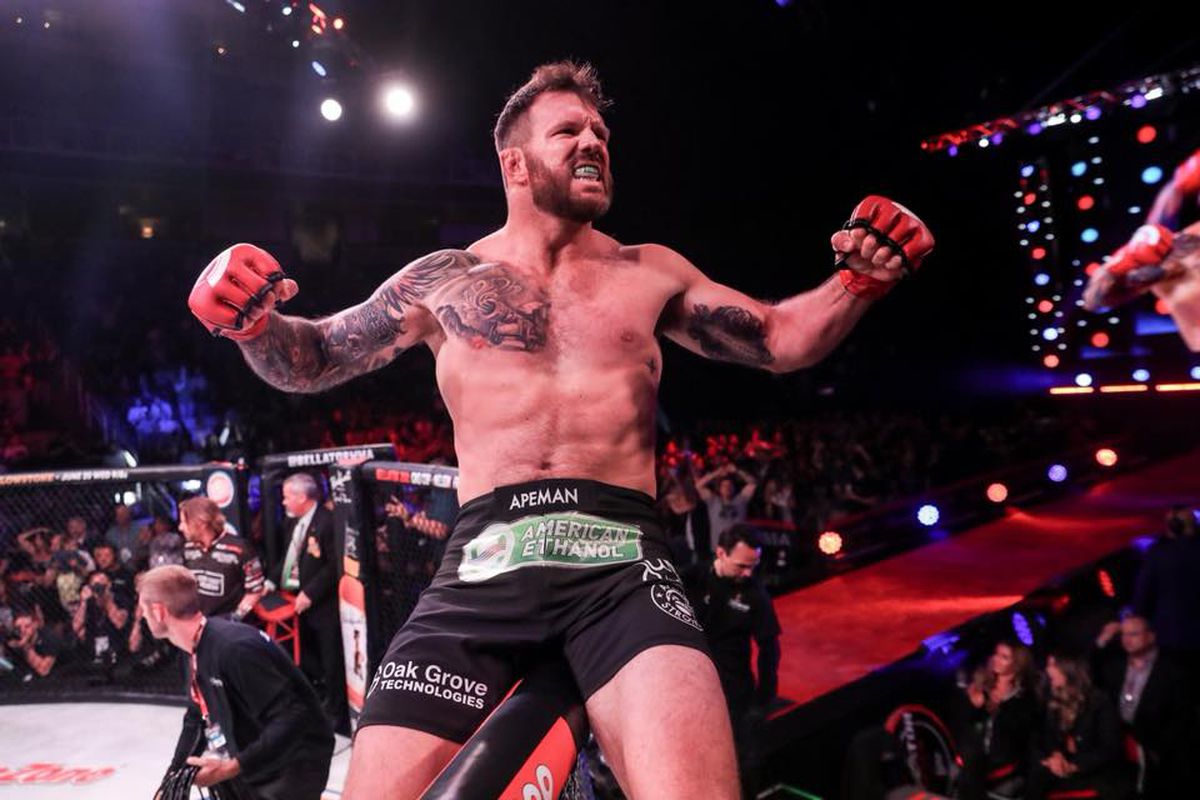 This MMA preview is brought to you by the official sponsor of all things MMA and Boxing at NEOSI, the world class Workout Factory. You can visit them in person, and get the best workout of your life. They are located at 5508 Ridge Rd, Parma, OH 44129.
Call today to schedule your first visit 440-476-6470.
You can visit them on line here – https://www.workoutfactory.com/
Ryan Bader only needed 15 seconds last night at Bellator MMA 199 to continue his rampage of carnage.  Bader, the current Bellator MMA Light Heavyweight Champion disposed of King Mo Lawal with a thunderous opening seconds punch, followed by a flurry on the ground.
This match was not for Bader's title however, it was the closing match of the opening round in the Bellator MMA Heavyweight Grand Prix.  No matter the weight limit, no fan can deny that Bader is a serious threat.
Bader has now won 5 straight fights, and 10 of his last 11 dating back to his UFC days.  His next opponent will be Matt Mitroine in round two of the Heavyweight Grand Prix later this summer.  The smart money will be on Bader in this clash. 
Elsewhere on the card Cheick Kongo dominated Javy Ayala with a first round KO.  Jon Fitch grinded out a tough decision win over Paul Daley.  Fitch appears to be headed at a run towards the Bellator MMA Welterweight championship. 
Aaron Pico won his third straight with a brutal body shot KO of journeyman Lee Morrison.  Pico is showing just how powerful and effective body shots can be in any fight, boxing or MMA.  That appears to be his bread and butter moving forward.