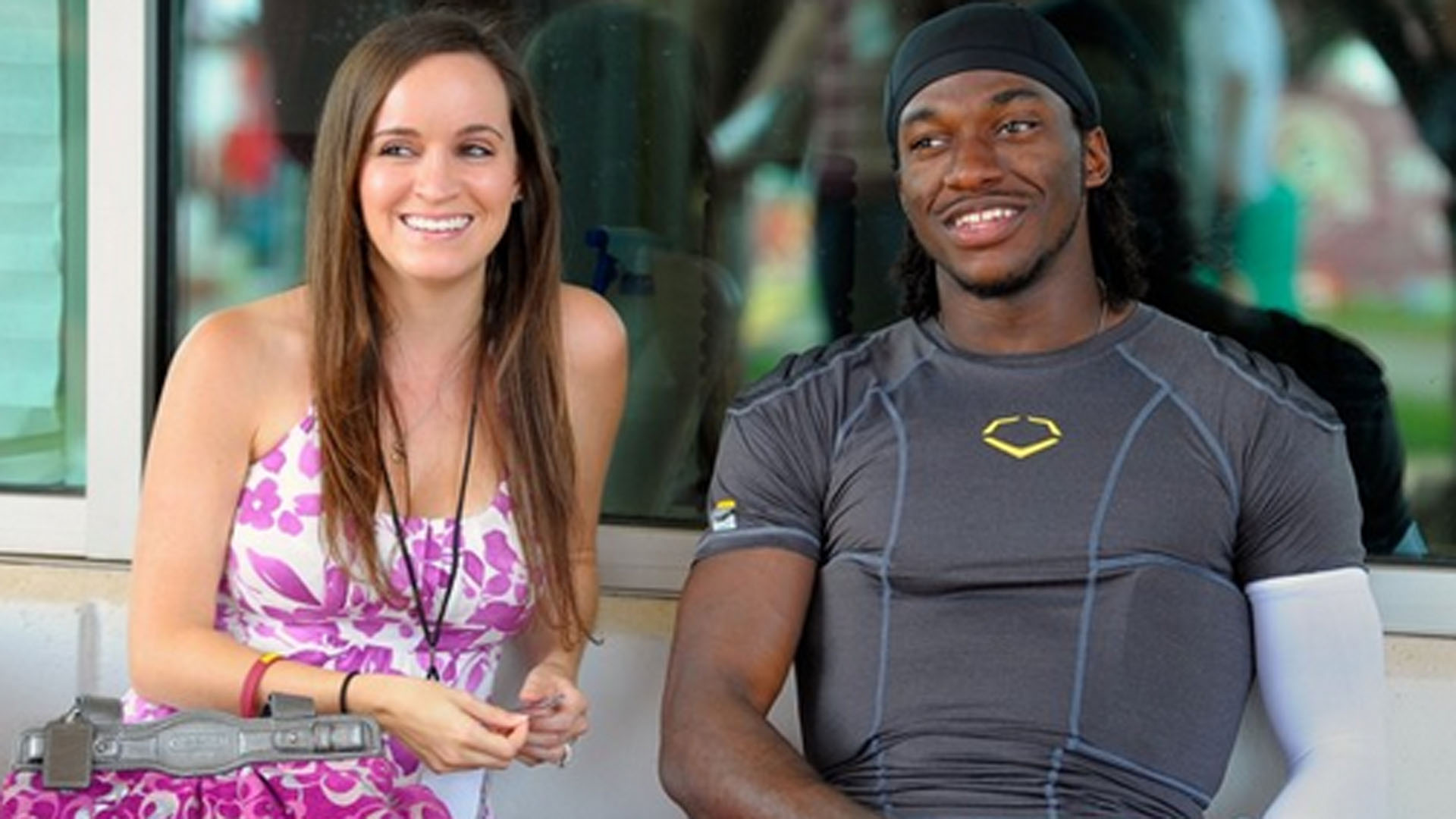 It's not been an easy year on the field for Browns free agent quarterback Robert Griffin III, as he's only appeared in one game due to injury.
Off the field his season has been very up and down, with his life being in the public spotlight after a split with his wife and new relationship with Florida State track and field athlete Grete Sadeiko.
Now today RG III's ex-wife Rebecca Griffin went on the offensive over what she felt was her husband leaving her and her young daughter high and dry.
Rebecca Griffin created a twitter account, fired off a crazy series of tweets telling a lot of personal information about their relationship, and then deleted the account as fast as she created it.
Here's pics of the tweets from DailySnark.com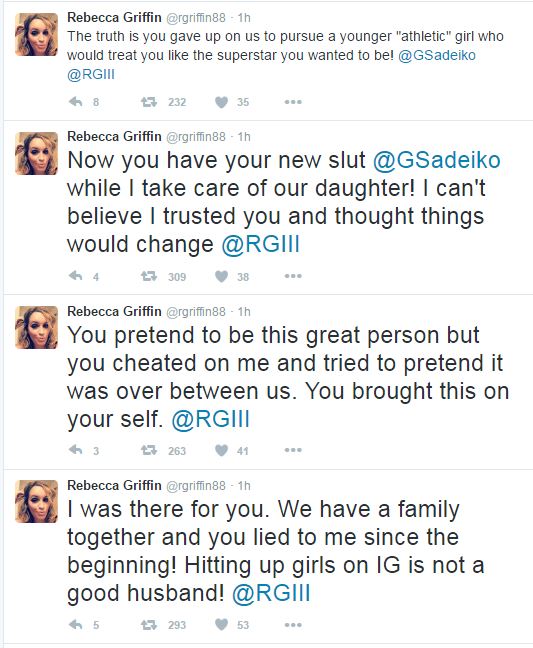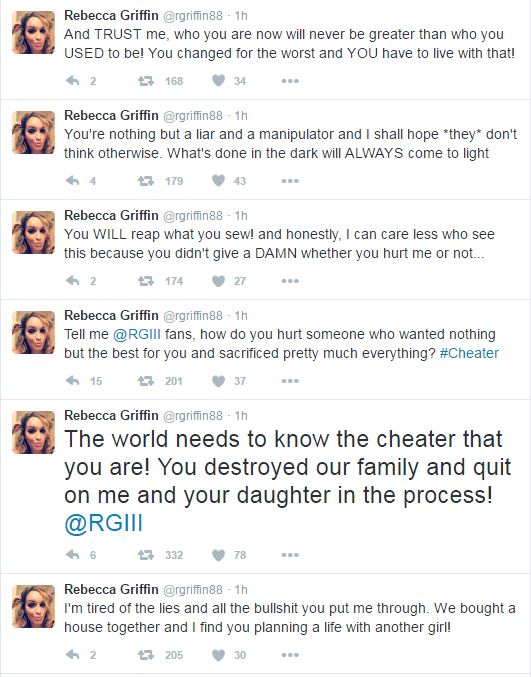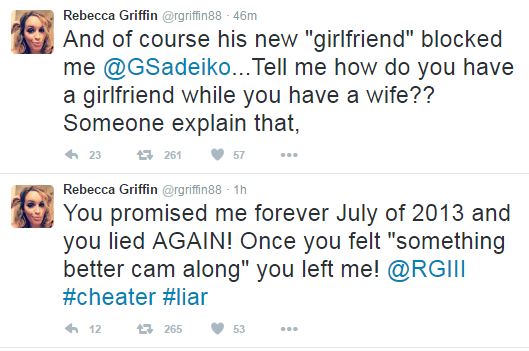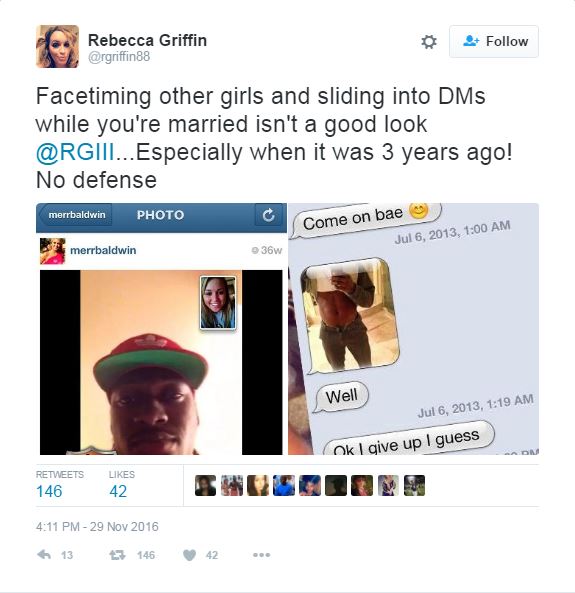 UPDATE 11:53pm – The account that was reportedly created by Rebecca Griffin was fake according to RG III, who himself came out and blasted whoever created the account via his official Twitter account.
That account attacking my family was fake and none of what was said was true. Whoever did it, you messed with the wrong one.

— Robert Griffin III (@RGIII) November 29, 2016