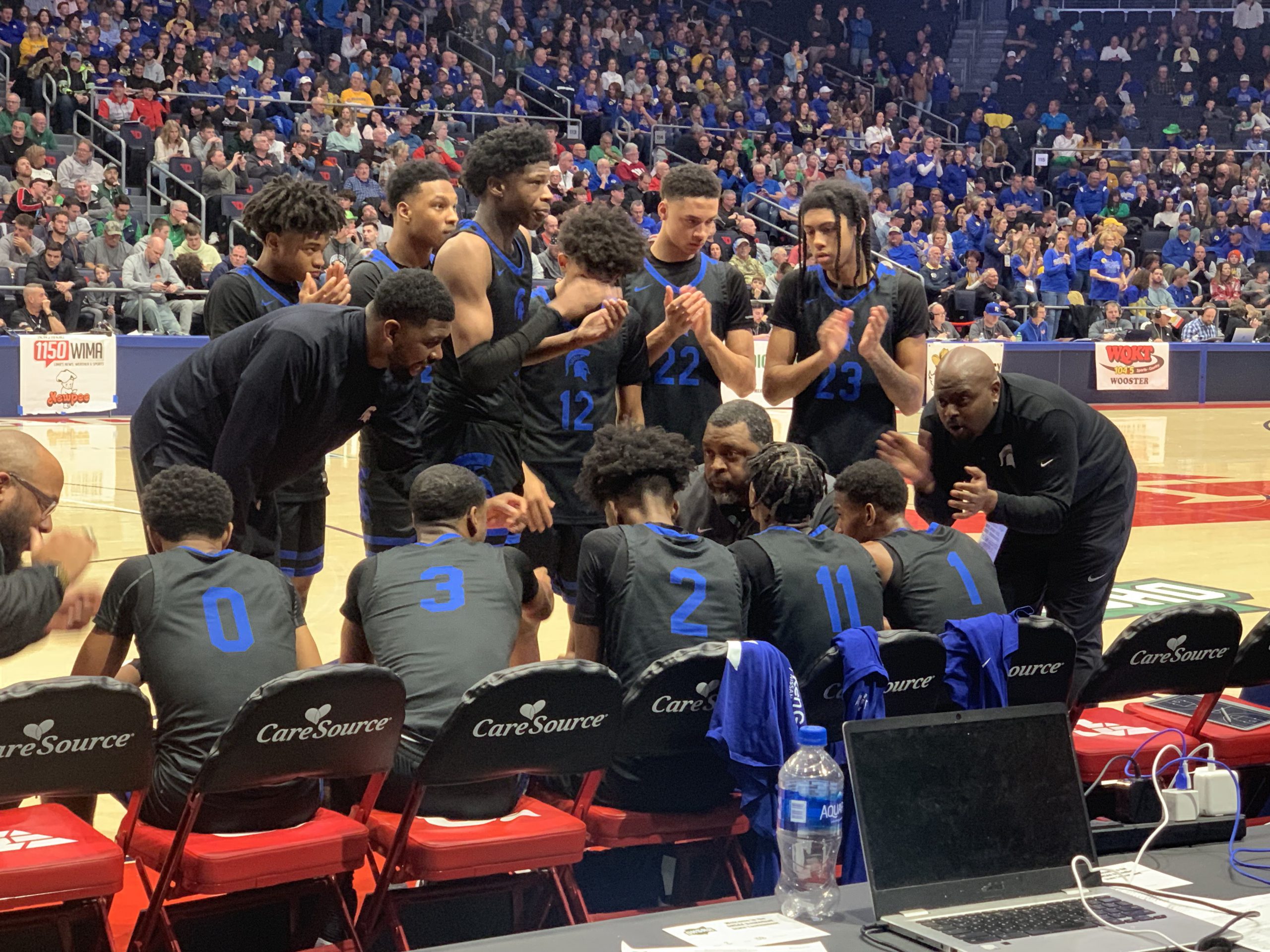 Richmond Heights boys basketball has been scoring at will and defending with intensity. And with help from the bench and underclassmen, this team is on the verge of a state title with a lineup of sophomores and juniors! Tonight, they defeated Russia at UD Arena and ended the Raiders emotional season, 66-51.
Heights will play on Sunday at 2 pm for the Division 4 Title.
First quarter
Russia came out with a big first quarter. Hayden Quinter led the Raiders scoring with 6 points as Russia wanted to get the first punch in. They held Richmond to 8 points in the first 8 minutes. They forced 5 turnovers as Richmond seemed out of sync early.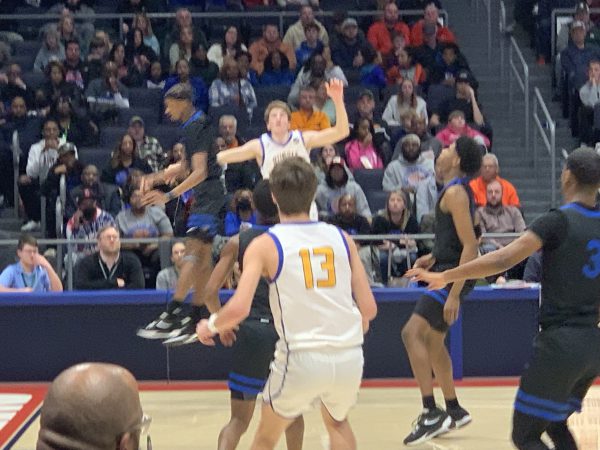 Richmond's Dorian Jones said they weren't nervous. "Like coach said, we just didn't execute our game plan."
Second quarter all Richmond Heights
Then, Richmond turned up the defensive pressure and forced 9 turnovers and turned them into 12 points. Led by Barber and Winters, the Spartans turned a 5 point deficit into a 2 point lead.
Third quarter.
Balanced by both teams, the Spartans and raiders traded baskets. A quick dunk by Jeremy Wilson and the lead was four. But Russia never let the lead get more than three.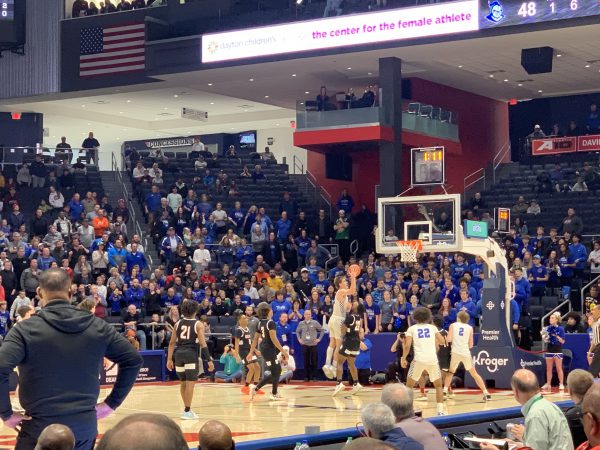 For every Hosea Steele basket, Brayden Monnin responded. But Richmond Heights ran into foul trouble. Both Wilson and Steele picked their fourth. RH coach tabbed Salters to take Wilson's spot and was a spark plug they needed defensively.  They mobbed him when he came off late in the fourth.
The job McWilliams did to nullify Quinter did not go unnoticed by teammates. Quinter just couldn't get a good look pretty much the entire second half. He finished with 17, but only tabbed 7 in the third and fourth quarters.
Key Stats
Richmond turned 22 Russia turnovers into 29 points. There were four lead changes and five times the score was tied. Russia outrebounded Heights, 30-18. But the 25 fast break points by the Spartans was just too much.
Russia's emotional year
Brayden Monnin's play kept the Raiders in contention for the second half. After the game he shared what his coach, David Borchers, expected from the team this year. Borchers died in an accident before the season began. Their story was inspiring.
"We just wanted to be dogs. He knew we were going to have a special season."
The boys from Shelby County Athletic League gave all they had.
"We were all gassed. Dogged tired. But we felt we could play with them."
Interim Russia Coach Spencer Cordonnier shared his thoughts on the season and the game.
As the season began they went right from baseball to basketball. They showed a lot of fight…a  lot of grit. All year long. Our game plan was if you CAN get past someone, get to the rim.

When they started hitting their threes, we knew it was going to be rough.
But when asked about the Russia town and many of the small towns up north, he was near tears.
" Our community is a special community. We told them…if you throw the first punch, you will have the entire UD arena on your side."
Next Game
Richmond now will play Crestview for a state title. Think Coach will enjoy the win? Nope. He's going to show them tape tonight!
"I sometimes think since they are young they don't know the magnitude of what they're doing. Maybe someday later they will."
On Sunday, if they win, maybe these underclassmen will!

NEO Sports Insiders Newsletter
Sign up to receive our NEOSI newsletter, and keep up to date with all the latest Cleveland sports news.