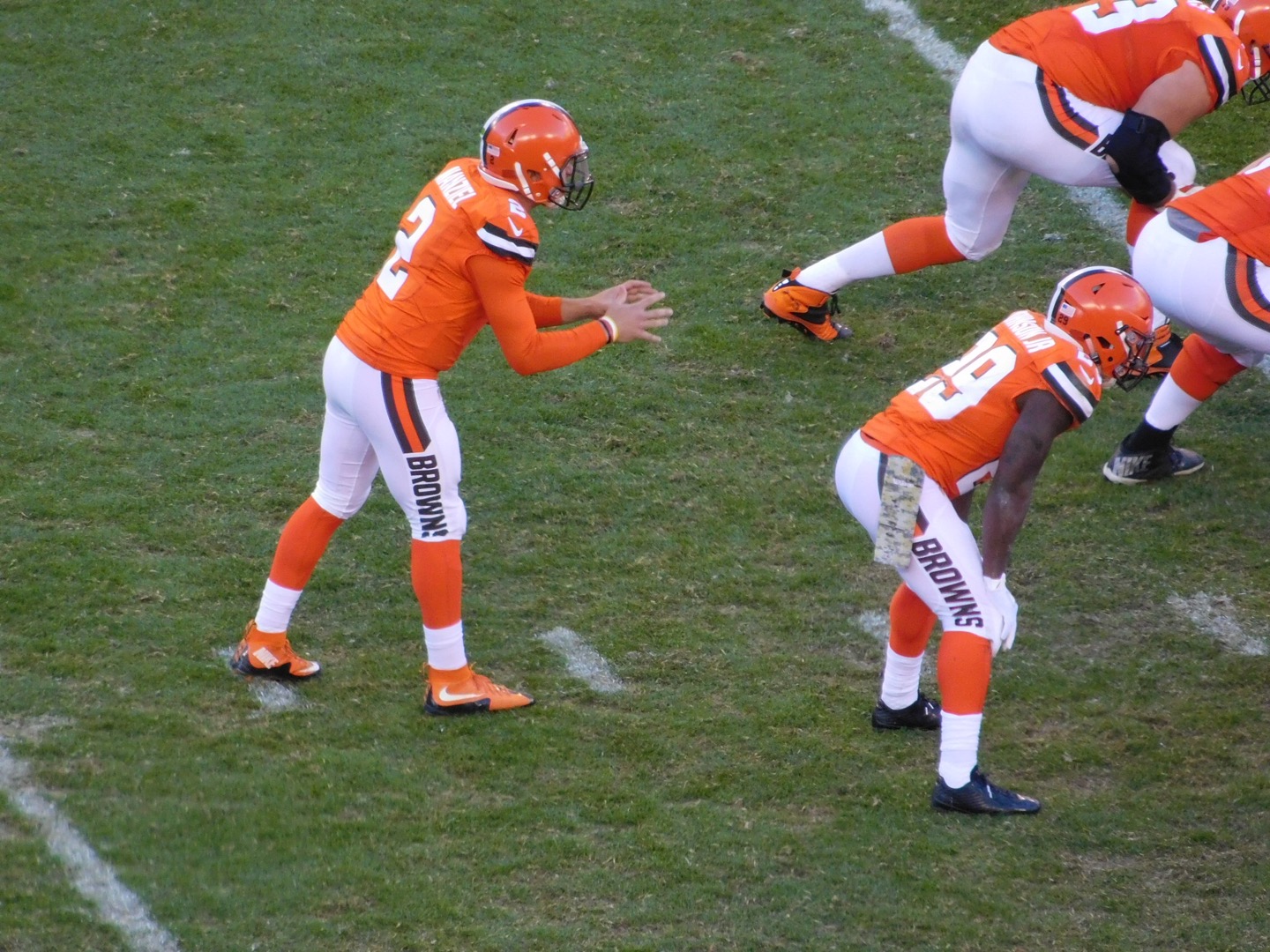 Those that have been wanting to see Johnny Manziel get a shot under center for the Browns very well may get their wish if the latest from NFL.com is true.
The official site of the league is reporting that the Browns are "preparing to start Johnny Football for Thursday night's tilt with their AFC North rival, per a source briefed on the team's plans."
Josh McCown was beat up during Sunday's 34-20 loss to the Cardinals, and with the short week it's not a total shock the team would turn to their backup, despite Mike Pettine stating over and over that if healthy, McCown would go.
The Browns backup had a forgettable debut last season vs the same Bengals team the Browns will play Sunday. In that December 14th meeting at First Energy Stadium, Manziel was 10-for-18 for 80 yards with a pair of picks in a 30-0 Browns loss.
Manziel did play much better in week two this season when he started against the Tennessee Titans, leading the Browns to a 28-14 win, going 8-for-15 for 172 yards and two TD's to Travis Benjamin.
The Browns haven't officially stated anything about the QB situation as of yet, yesterday Pettine spoke about McCown stating "Josh is sore. It is difficult this week, just given that it is a short week. He'll be day-to-day. We will know a lot more when we get into tomorrow and into Wednesday."