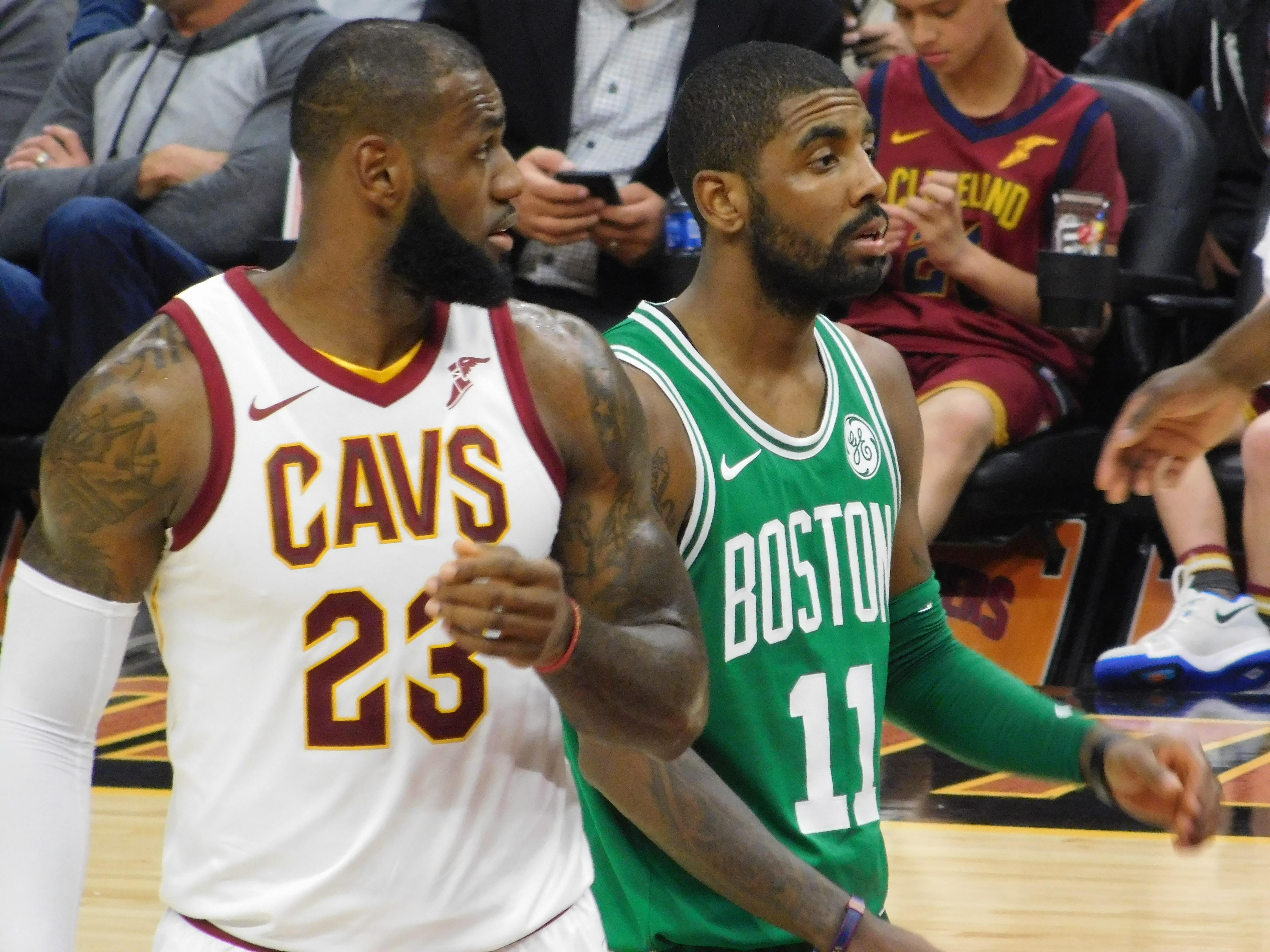 CLEVELAND– In 2007 Kobe Bryant requested a trade from the Los Angeles Lakers. They obviously went on to deny his request.
But what if the same thing had happened when Kyrie Irving requested a trade from the Cavaliers this past summer? According to a new report from ESPN's Dave McMenamin, Cavs head coach Tyronn Lue advised the team to do just that.
In a profile of Cavs GM Koby Altman, McMenamin details what went down when Lue and Altman first learned of Irving's request. Altman's hiring came on the same day that news of Irving's request broke, and Lue suggested that they hold onto Irving, similar to the way the Lakers held onto Bryant.
Altman described his thought process to ESPN:
"We wanted to figure out, is this real?" Altman says. "Is Kyrie someone we might want to bring back and say, 'Hey, look, players have figured it out in the past. You're going to figure it out. We're going to still be really good, we're going to be winning games, so it's not going to be all awful.' You know what I mean? So thinking about the parameters of that, the implications of that was something we were also always debating."
Of course, you know what happened from there. The Cavs and Celtics put together a deal that sent Irving to Boston. In return, the Cavs acquired Isaiah Thomas, Jae Crowder, Ante Zizic and the Broolyn Nets 2018 first-round draft pick.
Thomas is set to play his first game as a Cavalier tonight after suffering a torn labrum in his right hip last season, as the Cavs take on the Blazers at 7 p.m.