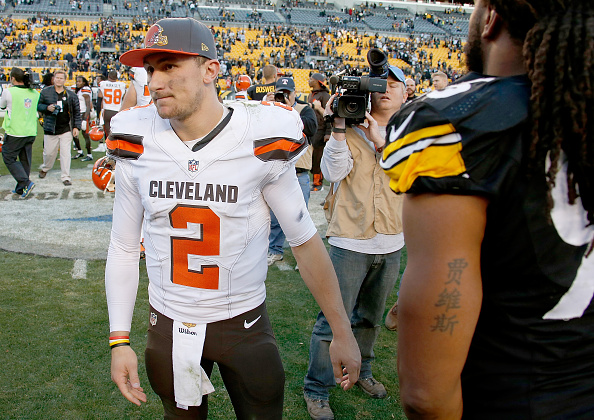 FOX Sports' Jay Glazer reports today that the Browns are making the move, and that Johnny Manziel will be the starting quarterback for the rest of the season.
Scoopage: #Browns are making the switch to Johnny Manziel as starting QB for rest of the season @NFLonFOX

— Jay Glazer (@JayGlazer) November 17, 2015
In three starts this season Manziel is 1-2, topping the Titans in his first start before losing to the Bengals and Steelers in the last two weeks.
Josh McCown, who was the starter at the beginning of the season, stated yesterday if he was to become the backup he'd handle it as best as he could.
"Like I said, if that's the case, that's the case, and we'll move forward accordingly," McCown said Monday.
"Like I said, just from a philosophical standpoint, you pick somebody in the first round and they start to play and start to do some good things, I understand it if that's the decision. We'll see what happens moving forward, but regardless, the point for us is to continue to grow and get better in that quarterback room and do everything we can to win this next football game."
On the year Manziel has thrown for 1108 yards, with five touchdowns and four interceptions with a QB rating of 78.5.