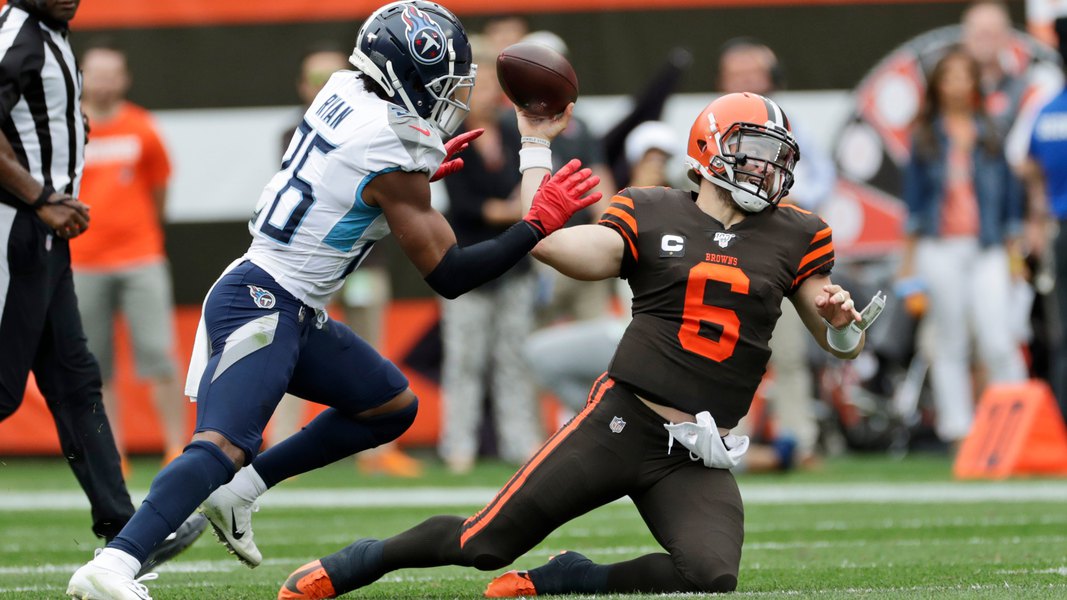 Last season, the Cleveland Browns' Kevin Stefanski turned heads in the NFL, and as a result, the team is no longer stuck in the AFC's basement. On the contrary, many NY online gambling fans who follow the AFC think they have a legit shot at winning the title in 2021. This online bookie offers simulcast betting and is also allowed, along with some gaming machines. Their roster is packed with talent, and their highly improved defense will help lead the way in the upcoming season. However, only several units in the league will be as scrutinized and monitored as Cleveland's offence.
Quarterback Baker Mayfield and his teammates will be needed to meet high expectations from the fans and the organization. However, as the team improves, the stakes are getting higher, leaving Cleveland with the need to prove they can handle NFL's big boys. Here are the most prominent names we expect to see on Cleveland's offence this season.
Predicting the Cleveland Browns 2021 Offensive Depth Chart
Baker Mayfield – 3950 Yards, 10 INTs, 32 TDs
Baker Mayfield is among the deadliest depressed ball passers in the NFL. Mayfield didn't get to showcase it much last season because the team's receivers were quite slow in the league. However, with the highly explosive Odell Beckham Jr. feeling healthy and back in the fold, Mayfield is expected to make a dramatic difference this year. 
Nick Chubb – 1438 yards (4.7 YPC), 305 carries, 28 catches, 10TDs
Assuming that Nick Chubb stays healthy, he will be a safe bet to end the season among the top-three rushers in the league. Chubb is a catalyst in Cleveland's offence and carries a large burden, although his running mate (Kareem Hunt) takes away a lot of that pressure. He's a great back and should continue putting up those monster numbers as the Browns' primary rusher. 
Kareem Hunt – 644 Yards (YPC), 140 carries, 34 matches, 6TDs
There's no doubt that Kareem Hunt is Chubb's best compliment. Kareem is a brilliant player between the tackles, has a knack for finding the end zone and finishes with power. He might not register as many touches as Nick Chubb, although he's guaranteed of having a key role in the defense. Kareem is also an excellent receiver in the backfield, and he'll certainly get three to five targets in a game. 
Odell Beckam Jr. – 1145 yards, 12TDs, 82 catches
To date, Odell Beckam's career with the Browns hasn't turned out as expected. Odell missed almost half of last season due to a knee injury, and when he played, he didn't find the rhythm with Mayfield. However, the two are expected to field a stable offence in the second year of Stefanski's era. 
Jarvis Landry – 960 yards, 75 catches, 6TDs
Throughout his career at Cleveland, Jarvis Landry has been an excellent security blanket for Baker Mayfield. Although he's not the most explosive wideout in the NFL, his amazing performance underneath routes shines in every game. Jarvis also plays a key role in the Browns' offence, with Mayfield making him the go-to player to free himself in broken plays. He's also a team leader and a smart player.

NEO Sports Insiders Newsletter
Sign up to receive our NEOSI newsletter, and keep up to date with all the latest Cleveland sports news.