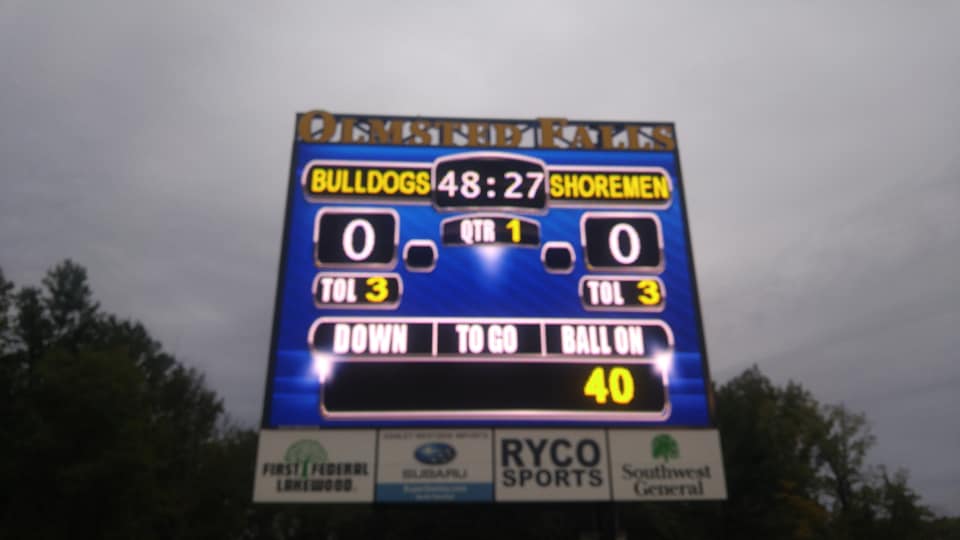 This Friday night it is a rematch of the week nine classic between the Olmsted Falls Bulldogs and Avon Lake Shoremen. Their last matchup ended in thrilling fashion as the Bulldogs gave the Shoremen their only loss of the season, 34-31, in Olmsted Falls on a cold and rainy night.
Each team comes into this contest with a loaded roster and their eyes on the prize. For the last several years the SWC has been dominated by Avon with both of these schools slightly behind them. Those days are now done as both schools played excellent football this season.  They have both shown they can score with any other team on the field, and the Avon Lake Shoremen defense is one of the best in the SWC.
While the Bulldog defense has had a few lapses, most notably against Avon and Berea-Midpark, no one can forget their utter domination of the Amherst Comets.  That game against Amherst was a wake up call for the rest of the SWC that the Bulldogs can play lights out.  They must remain penalty free and injury free, two obstacles that crept up to bite them in their two losses.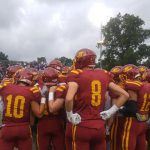 Avon Lake had their turning point week three when they handed the Avon Eagles their first regular season defeat in years with a thrilling come from behind, last second, ultra-dramatic 31-28 victory. It was a two-minute drill straight out of the pages of Joe Montana and John Elway as quarterback Jack Mikolich showed championship poise leading his team to the promise land.
For Mikolich, that was just the writing on the wall for what has become a dream season as a starter. He is a two-time Jenny's Popcorn Player of the Week. While a lot of the attention goes to (and very well deserved) running back Konnor Riggs, Mikolich has put everyone on notice that he is a serious threat as well.
Mikolich is mobile, and while they may not call a lot of direct running plays for him, he has no issues scrambling and throwing on the run. He is big, hard to bring down and has a rocket arm. In the early part of the season the majority of the routes were to the outside, but as of late, he has had no issues throwing over the middle. As proven in his scorching performance of the Berea-Midpark Titans secondary.
It also cannot be ignored that several times in big moments on the goal line, most notably against Olmsted Falls and Avon, it was Mikolich who got the call to pound it in for the pivotal score.
Mikolich has some serious weapons around him to make his job easier each week as well. As mentioned, Konnor Riggs is one of the top five backs in the SWC. He is fast, strong and never goes down on the first tackle attempt. He did some incredible offseason work last summer to come back bigger and stronger then ever this season. Riggs averages over 100 yards a game and can single handily take a game over.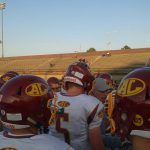 Big target weapons for Mikolich in the passing game consist of a quad of deadly threats. Speed demons Creed Bolognia, Luke Fedders, Cole Schraff and Nathan Sidloski had no issues getting wide open down field all season. Fedders also plays lights out defense alongside Matt Sanders and is their best two-way player.
Mikolich had a connection on the sidelines deep down the field to Bolognia in their last matchup against the Bulldogs, which was easily one of the nicest passes I saw thrown all season. It was the kind of pass on the sidelines that was perfectly placed in a spot only the receiver can catch it. The type of pass you see thrown on the pro level. The Shoremen marched it in for a touchdown shortly after that big pass. At the time, it was crucial and almost won them the game.
Not to be forgotten about in the relentless Shoremen attack is a talented class of backups that also make big play after big play when they get inserted into the game in key moments. Names such as sophomore wide receiver Gabe Labianca is not to be taken lightly. Same with running back Ryan McCrum who had a career night against Berea-Midpark as well. The Bulldogs will also be wise to keep their eyes on fullback Griffin Lidyard who is no stranger to touching the ball at the goal line.
Head coach Matthew Kostelnik has done a masterful job in only his second year at the helm. He is humble and is willing to work hard. He may be a player's coach at times, but he has no problems running them hard when they need it. The Shoremen future is very bright with this young man in charge.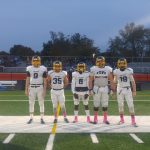 So, with all this talent, great coaching and what seems to be unlimited potential to get better each week, how did they ever lose a game? Simple, week nine, the Olmsted Falls Bulldogs had their number. The Bulldogs were on a mission that evening, and dare I say, no team in the state would have beat them. We spoke about the big pass Jack Mikolich made in the game, but it was also two key interceptions tossed by the quarterback that sealed it for the Bulldogs.
The first coming in the opening quarter as the Shoremen had the ball, up 7-0 and looking for more. Mikolich cocked back and launched one 40 yards down the field, only to be picked off at the four yard line.  The Bulldogs proceeded to march it 96 yards and score. Then, in the closing moments of the fourth quarter with Mikolich trying to engineer another last second game winning drive, the Bulldogs picked him off again to put the game away.
Mikolich was getting tossed around and threw it up for grabs when defensive back Braden Galaska picked it off. Galaska also had some monster hits in the game to break up several other passes stopping promising Shoremen drives.
Helping the Bulldogs to an 8-2 season was one of the most impressive running attacks in the history of SWC football. It was a three headed monster, complete with a mobile quarterback that made it even more dangerous.
The lead back is the powerful and quick Jack Spellacy. The senior tailback is 5'9 and 180 pounds of pure dynamite. Watching him play is a thing of beauty because he bulldozes over linebackers and linemen who appear to be twice his size. His game winning touchdown on fourth and long against Avon Lake came on a sweep, but most of the damage he does is blasting it up the gut and then speeding past diving safety's.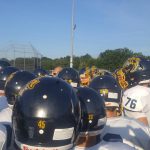 Spellacy put on a clinic for the age's week seven against Berea-Midpark as he scored six touchdowns and ran for 400 yards on the road. Shockingly, even with that kind of performance it was one of their only two losses all season.
Lining up with Spellacy in the backfield is the lightening quick Michael Howard. When Howard can find the edge, the opposing defense is in serious trouble. Much like Spellacy, when he gets in the open field, there is no catching him. As proven on several long kickoff returns by Howard as well.
The third leg of their tailback rushing attack is Nick Daily. Now he may not get as many carries as Howard and Spellacy, but he sure makes them count when he does. He is another back who is very hard to take down and can make you pay once he gets to the second level.
What also makes Daily special is that he plays lights out defense when inserted as linebacker. Daily is never far from the ball and ready to make any big hit that comes his way.
As if three running backs who could take it to the house at anytime aren't hard enough to deal with, truly putting the Bulldog offense over the top is their extremely mobile quarterback Teddy Grendzynski. He runs the option to perfection most nights and doesn't hesitate with the ball, a key in running this style of attack.
He has also shown he is not afraid to throw the ball when needed as well. His favorite target is Braden Galaska who has no problem breaking free from any coverage. Galaska hauled in three touchdown passes last week against North Olmsted. Galaska is the read deal and up there with Garrett Waite and Dwayne Holland as some of the top receiving threats in the OHSAA.
Last time around it was the courage and confidence of Olmsted Falls head coach Tom DeLuca going for it on fourth and long on his own 36 with under five minutes to play. It paid off as Spellacy took it 64 yards and the Bulldogs would hold onto the lead from there. What drama will unfold this time as the two teams collide Friday night in Avon Lake.
For Avon Lake to win they need to do the exact same thing they did nine other times this season.  Play great defense, and take advantage of the openings they get on offense.  If the Bulldogs stack the box, then Mikolich needs to light it up and keep them honest.  This is the first playoff game for Kostelnik as head coach of the Shoremen, will he be nervous, or will he show the nerves of steel he has all season?  Time will tell but if the Avon Lake defense shows up, it may be a long night for Olmsted Falls.
As for the Bulldogs, what do they need to do to win?  Simple, play penalty free football and do not shoot themselves in the foot.  Too many penalties and mistakes cost them big against Berea-Midpark and Avon.  They need to play mistake free football to have any chance at knocking off Avon Lake again.  With a playoff tested roster and head coach, I don't doubt for a single second that they can.
Two great coaches, two great schools, a rematch of a classic game.  It doesn't get much better then this!
You can follow Vince McKee on twitter at @VinceTheAuthor
NEO Sports Insiders is in need of a winter sports sponsor for both Olmsted Falls and Avon Lake schools. If you're small business would benefit, please contact Vince McKee at coachvin14@yahoo.com to learn more.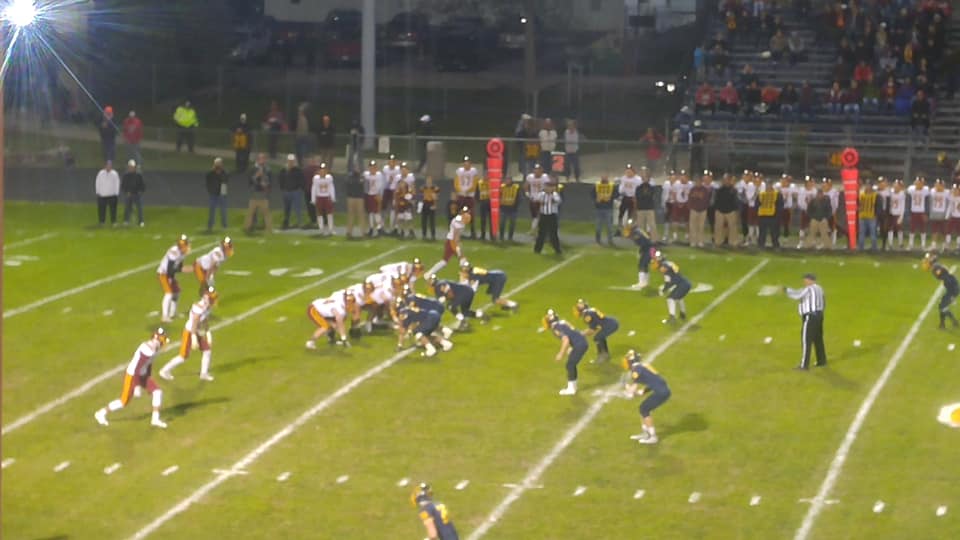 NEO Sports Insiders Newsletter
Sign up to receive our NEOSI newsletter, and keep up to date with all the latest Cleveland sports news.