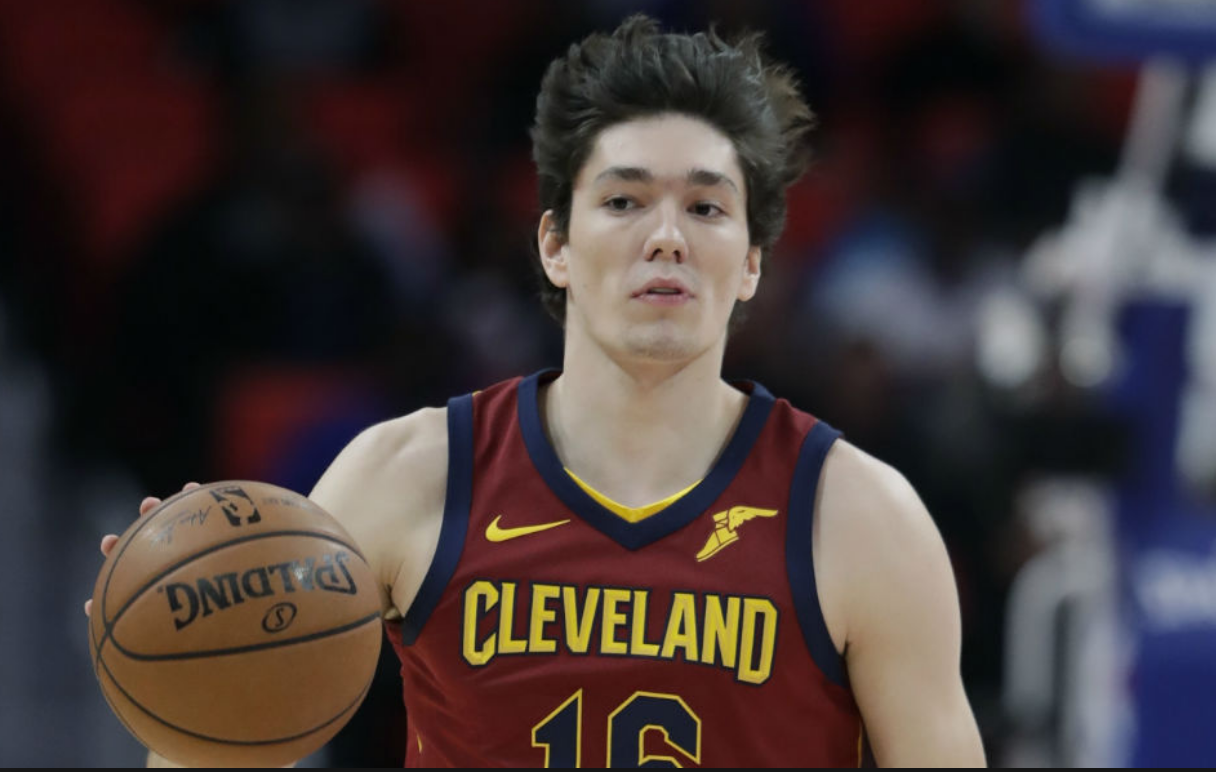 The Cleveland Cavaliers visit Charlotte, North Carolina for a matchup with the Charlotte Hornets, who have caught fire as of late. Charlotte has won their last four games and comes into Wednesday's contest with a 34-41 record, six games out of the eighth playoff spot in the Eastern Conference. While the playoff chances are extremely bleak for the Hornets, they've continued to play hard and hope that a miracle falls in their lap at the end of the season. Kemba Walker and Dwight Howard have helped fuel the Charlotte streak with strong performances and will look to do so once again tonight against a Cleveland team that comes in on the road fresh off of a blowout loss to the Miami Heat.
Cleveland, despite falling Tuesday night to the Heat, is playing good basketball lately as well. Before the road loss to Miami, the Cavs were on a five-game winning streak and were getting back to full strength health-wise. However, they will be without Kevin Love in tonight's contest and possibly a few more games as well. Love took an elbow to the face from Miami's Jordan Mickey that knocked a tooth free and sent Love to concussion protocol. That means Jeff Green and Larry Nance Jr. will definitely see more minutes on the court tonight in Love's absence. Also look for Cedi Osman tonight, who returns from injury after a few weeks of being out.
With that being said, let's take a look at the three keys to a Cavaliers road victory with the regular season winding down.
1. LeBron Staring At History- LeBron James is always being compared to Michael Jordan in every single aspect pundits can think of. Tonight, James will have an opportunity to tie "His Airness" in a stat that is super impressive when you think about it. James has scored ten or more points in 865 straight games, one shy of Jordan's mark. He can match Jordan on Wednesday against the team Jordan currently owns, which would be poetic.
After scoring only eighteen points last night, LeBron will be looking to set the tone and get a bounce-back win as the Cavs gear up for another extended playoff run. Look for him to hit double-digits rather quickly in the contest, especially with Love out. With Charlotte's ability to score in bunches, it could be a huge game for LeBron.
2. Production From The Bench- The Cavs have had two different styles of bench play this season. To start the season, the Cavs had Dwyane Wade, Jeff Green, and Kyle Korver anchoring the unit to a methodical pace that strictly found the open shooter. The second wave was not set up to push the tempo and get to the hole, ultimately limiting the production they could have.
Now, Cleveland is working with a young, fresh core of Jordan Clarkson, Rodney Hood, Cedi Osman, and Larry Nance Jr. While Hood and Nance Jr. start on some nights, they have seen a lot of minutes off the bench and have helped Cleveland create a different energy when they hit the floor. With Clarkson and Hood hitting shots and making defenses stay home on the three-point line while Osman and Nance Jr. provide a boost with their heart and hustle, the young guys seem to be putting it together.
Tonight, the bench will play a big factor in opening the game up. With Hood inserted into the starting lineup Wednesday, the other three key bench players will have to step up to produce.
3. Cleaning Up Mistakes- It's been a tumultuous season in every which way of the word for the Cavs and they still sit at third-place in the East. That's a testament to how good the team is as well as how battle-tested the players that have been down the multiple playoff runs in Cleveland are. All that aside, the team still has some things to work on before the playoffs begin.
The defensive end of the team has been a very inconsistent aspect of the squad. Some nights they want to play defense, other nights not so much. When the playoffs begin, teams will surely look to expose that specific flaw the team has so cleaning it up as best they can should be a focal point. Throw in energy and shutting down game-changing runs and Cleveland certainly has some things to tighten up with less than ten games remaining.

NEO Sports Insiders Newsletter
Sign up to receive our NEOSI newsletter, and keep up to date with all the latest Cleveland sports news.