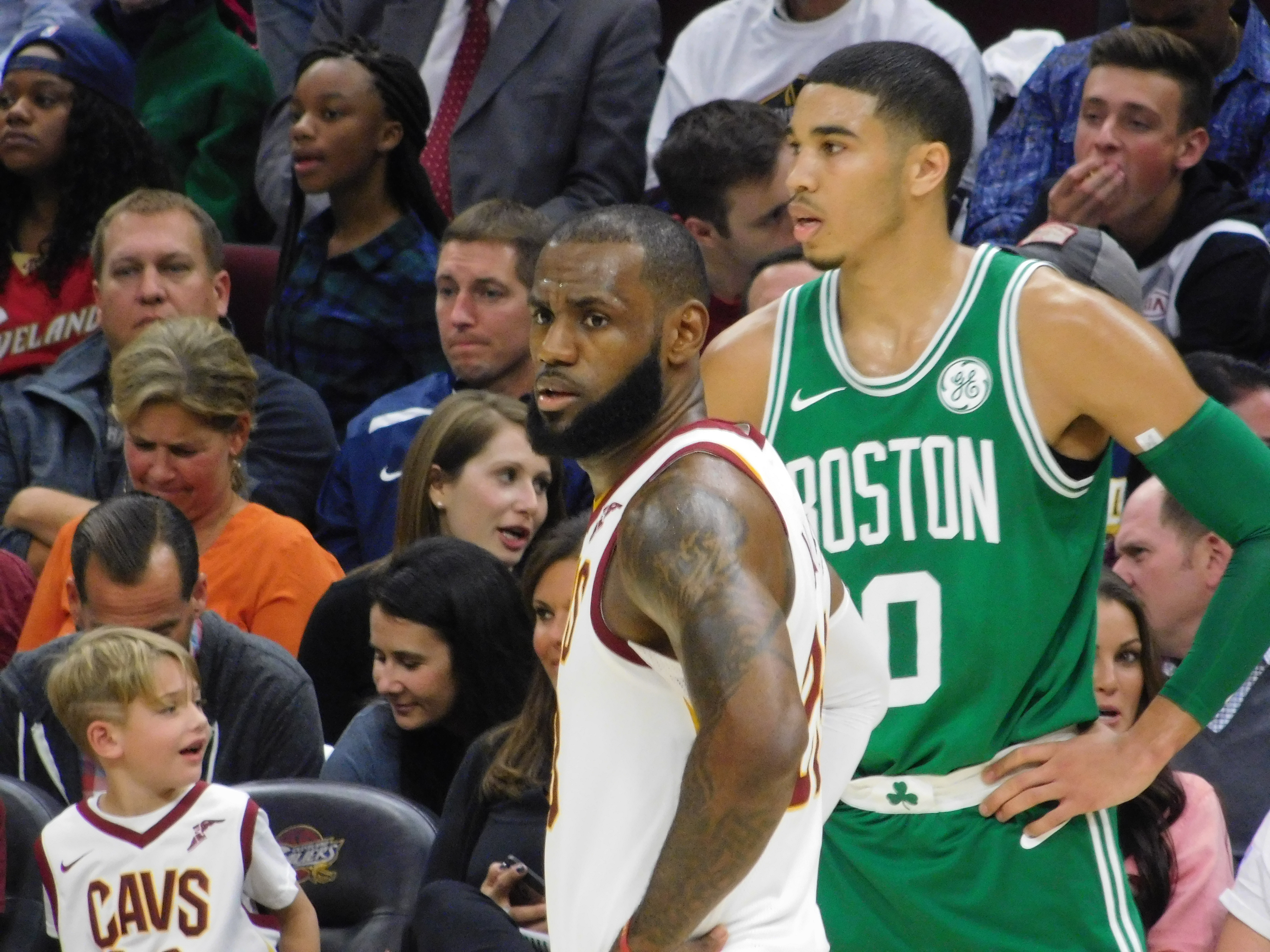 CLEVELAND– The Cavaliers' season is on the line Friday night for the second time in these playoffs as they once again face elimination, down 3-2 in the Eastern Conference Finals against the Boston Celtics. They'll be fighting to stay alive and force a Game 7 at TD Garden.
When: 8:30 p.m.
TV: ESPN
Online: Watch ESPN
Radio: WTAM 1100, La Mega 87.7 FM
Cavs injuries: None to report
Celtics injuries: Kyrie Irving (knee surgery– OUT), Gordon Hayward, (ankle fracture– OUT), Shane Larkin (shoulder– OUT), Daniel Theis (knee– OUT)
1. Is LeBron James' record in elimination games enough?
LeBron James put up 26 points during the Cavs' Game 5 loss, and at the podium downplayed any concerns of fatigue. After all, at this stage of the season, everyone is tired, right?
But during Tyronn Lue's postgame presser, he said he thought that James did look tired at times during Game 5– especially when he wasn't ready to come back into the game to start the fourth quarter after sitting the waning minutes of the third.
No matter how tired James is, however, it's hard to believe that he isn't going to pull out all the stops in an elimination game. For his career, James' teams are 12-9 in elimination games, and he is averaging 33.5 points, 10.8 rebounds and 7.3 assists with a 52.8 effective field goal percentage in those contests.
"If I had to pick one guy and choose one guy to prevail, it would be LeBron," Lue said Thursday on a conference call with reporters. "I know he'll be great come tomorrow, and then after that we'll see."
2. No matter how great James is, the Cavs guards have to play better
As I wrote following Game 5, when the Cavs get next to no production from their starting guards, it causes the offense to go stagnant and makes Boston's job on defense that much easier.
George Hill and J.R. Smith need to do better than their combined 2-of-11 shooting from the field that they put up in Game 5. If even one of them is more aggressive and looking to take good shots, it will make everyone else's job easier.
And when it comes to the Cavs' rotations, even if Boston's Semi Ojeleye doesn't play, Lue needs to figure out a way to get Kyle Korver in the game early and let him find some kind of shooting rhythm.
3. Defense hasn't been their problem
For the team that was ranked 29th in the league in defense during the regular season, it's almost surprising that defensive breakdowns haven't been more of an issue in this series.
Boston hardly had a good shooting night in Game 5, going just 31-of-85 (36.5 percent) from the field. Both James and Lue said they were largely happy with the Cavs' defensive effort on Wednesday night– but only scoring 83 points and just nine 3-pointers isn't going to win you a lot of playoff games, as James said.
As a team, the Cavs shot just 22-for-47 on their uncontested shots and were an underwhelming 9-for-27 on contested chances.
The reality is on Friday, the Cavs are going to need someone not named LeBron James or Kevin Love to hit wide-open looks. If not, everyone's calendars are suddenly going to get a lot more open in June.

NEO Sports Insiders Newsletter
Sign up to receive our NEOSI newsletter, and keep up to date with all the latest Cleveland sports news.