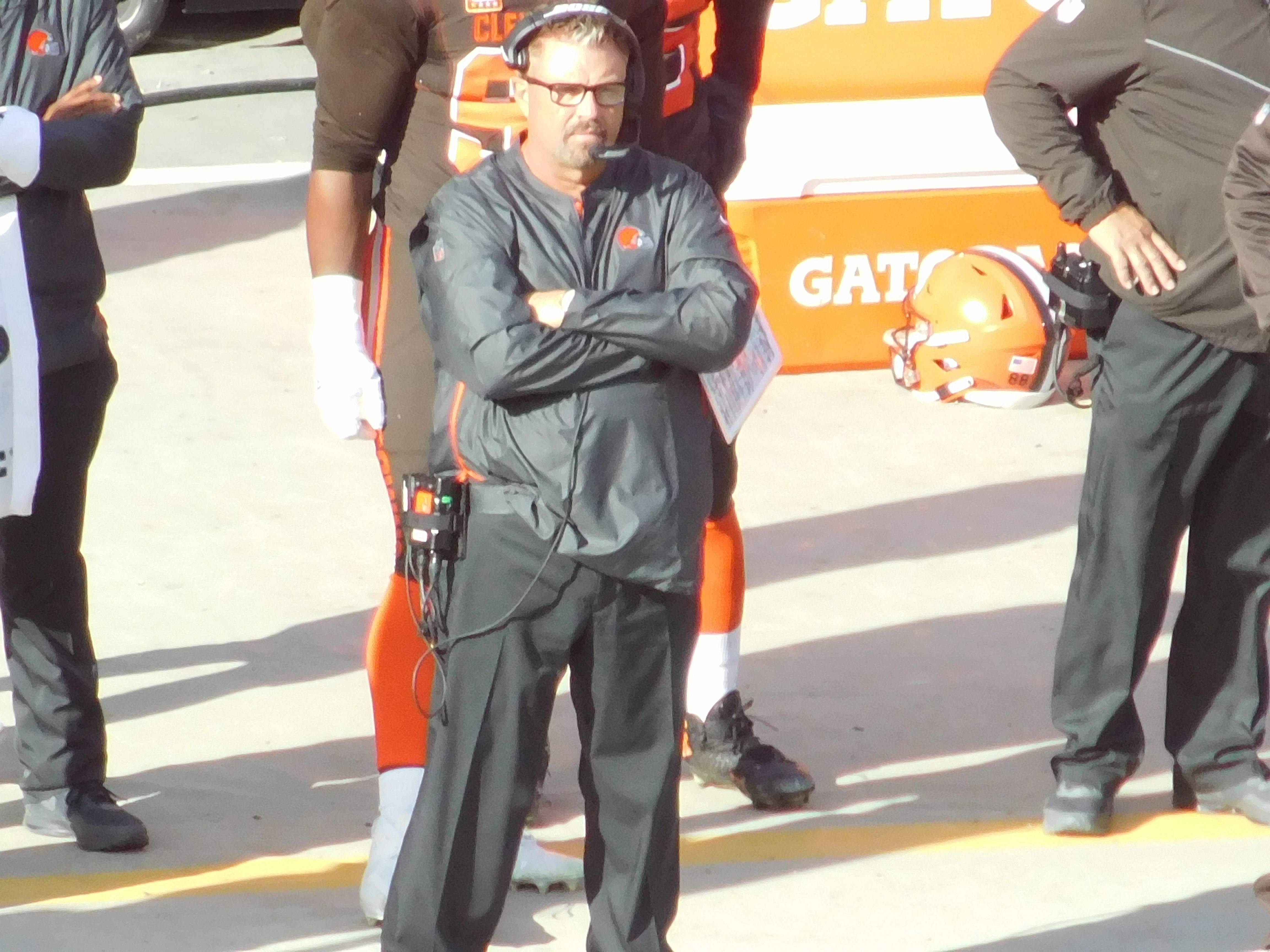 CLEVELAND, Ohio — The Cleveland Browns are searching for a new head coach. One of their potential candidates was fired earlier today. Former Vikings offensive coordinator John DeFilippo was fired earlier today by the Minnesota Vikings after an embarrassing performance on Monday Night Football. The Vikings loss on the road to the Seattle Seahawks 21-7. The Vikings are on a four game losing streak. During each game, the offensive production has been on a downward trend.
How does this  impact the Cleveland Browns? 
At the beginning of the season, DeFilippo was becoming one of the top candidates for a head coaching position. Since the Vikings recent struggles, that has changed. DeFilippo will find another coaching job. It seems unlikely that it would be a head coach position. Several teams are expected to have openings this offseason. The Browns will be one of the top organizations with a job opening. Salary cap, draft picks, young core-talent, franchise quarterback. Those are only some of the reasons the Browns opening will be coveted by top candidates.
DeFilippo has become increasingly unlikely for the Cleveland Browns. Coaches like Mike McCarthy, Bruce Arians, Josh McDaniels (New England Patriots) will continue to be on the Browns radar. Lincoln Riley (Oklahoma, CFB), Matt Campbell (Iowa State, CFB) from the college coaching rankings will also stay on the Browns radar.
There are also some unknown names who could potentially become the next head coach of the Cleveland Browns. Chris Petersen (Washington, CFB), Eric Bieniemy (Kansas City), Zac Taylor (Los Angeles Rams) and several others will receive interest from the Cleveland Browns.
The Browns may could look at interim head coach Gregg Williams as well. Since Williams became the interim head coach, the Browns are 3-2 and are still alive in the playoff hunt. Williams has given the Browns  stability, accountability, and leadership in the locker room. As a head coach Williams is 20-32 in his career. Whether or not this hot streak the Browns are on will be enough to make Williams the head coach permanently will remain to be seen.
Follow: @Tim_Whelan216