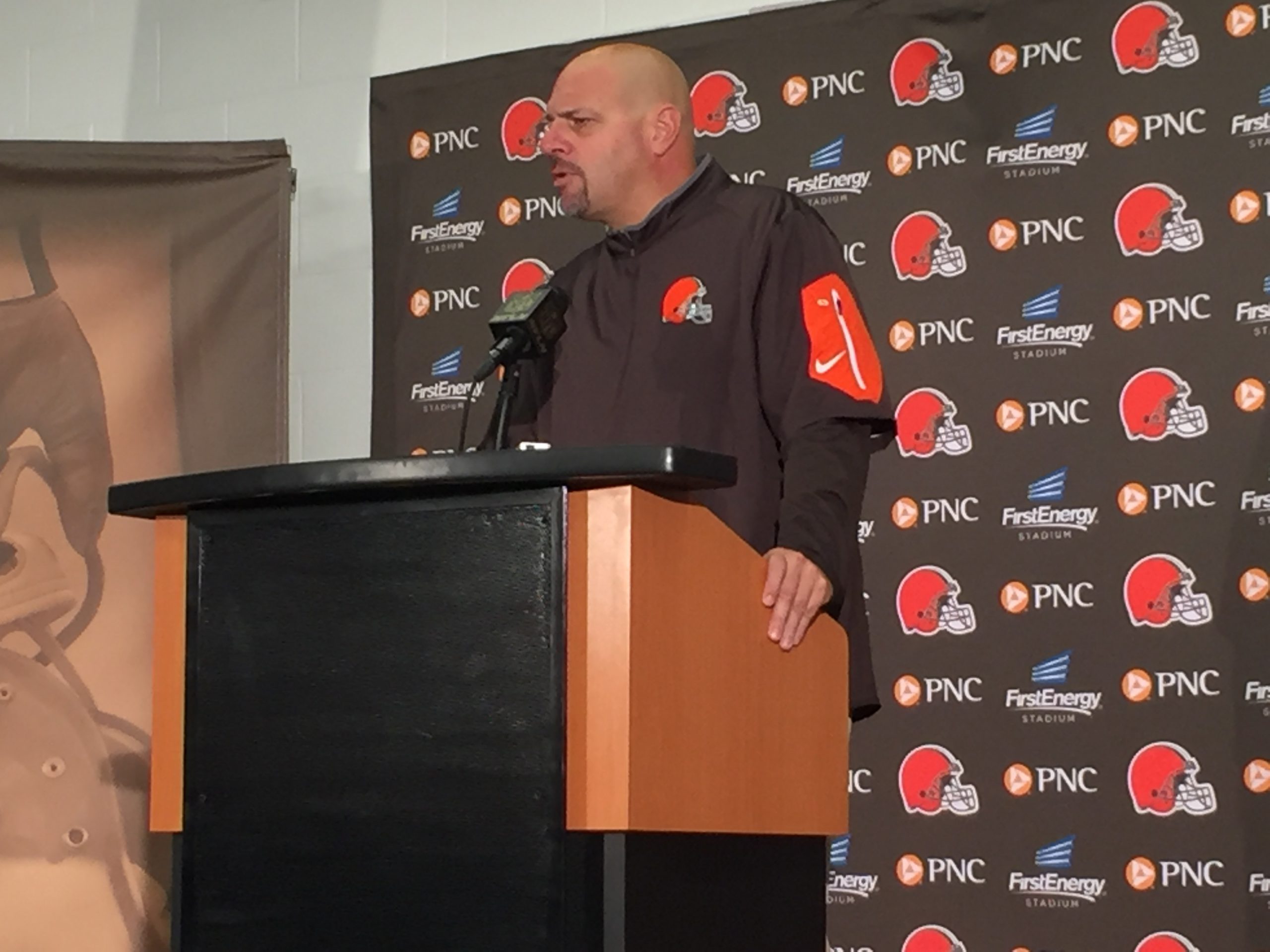 The Browns are still sky high after a 28-14 win over the Titans on Sunday, but already in the wild and quick world in the NFL it's time to turn the page, as the team needs to start to look ahead to the Oakland Raiders, who themselves are riding high after a 37-33 upset win over the Baltimore Ravens at home Sunday.
The question the of course everyone has been debating all over Cleveland sports talk today is what to do with the Browns QB position getting ready for Oakland.
Johnny Manziel played the best game of his young NFL career on Sunday, throwing for a pair of touchdowns to wide out Travis Benjamin, who already has three TD's on the season.
Manziel ended the day 8-for-15 for 172 yards and two TD's, and made the big play when he needed to late when the Browns lead was trimmed from 21-0 to 21-7.
Head coach Mike Pettine said today in Berea that he and the coaches will look at the tape on Manziel and made a determination on how well he played Sunday, and if he did enough to keep the starting job under center.
"To me, that's the standard, it's our weekly meeting where we evaluate every positon and where are we but until Josh (McCown) is cleared there's not much thought process there," Pettine said.
"Just because he is the starter right now with the fact that Josh is out but we'll have the 'what if?' discussion tonight, see where that takes us."
As far as Josh McCown goes, he wasn't ready to go this week against the Titans, and is still overcoming the week one concussion he suffered after taking a nasty hit while trying to dive for a TD at the Jets goal-line.
"Josh is still in the protocol," Pettine said. "We'll know in the next day or so whether he'll be able to start practicing on Wednesday."
If McCown is ready to go, it still sounds like he will be the starter. Last week when it wasn't known if he would be cleared or not, Pettine stated that he didn't see why McCown wouldn't be the starter once he was cleared to practice.
If that thought process has changed or not is very much up in the air after Sunday's win, but until Pettine declares that McCown is cleared, the job still belongs to Manziel.
The coach said he was happy with the outing of Manziel, and feels that Sunday's play wasn't just a one-time outing for the QB who has attracted so much attention from the moment the Browns took him on draft day 2014.
"To me it was an extension of the work that he's put in," Pettine said.
"The plays that he made were plays that he made on the practice field. I would think you could get lured into that trap, thinking it was just a, as you say, a fool's gold type of thing if the preparation wasn't there, the mindset wasn't there, wasn't there in practice. He prepared to be the starter, he got the reps this week. Went out and made some plays."
PFT's Zac Jackson tweeted out that at Halftime, ESPN NFL Insider Chris Mortensen gave another clue as to what direction the Browns are headed come this week if McCown is ready.
Chris Mortensen on MNF halftime show says McCown "likely to be" starting QB for Browns this week.

— Zac Jackson (@AkronJackson) September 22, 2015

NEO Sports Insiders Newsletter
Sign up to receive our NEOSI newsletter, and keep up to date with all the latest Cleveland sports news.