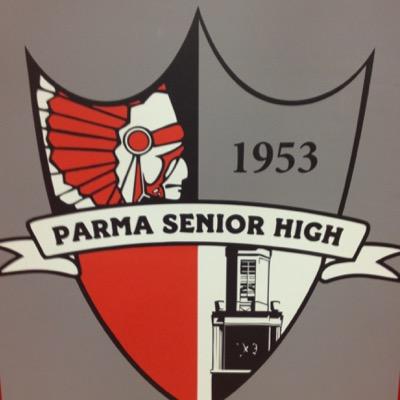 The Parma Redmen (2-1) wanted to come out swinging against the John Marshall Lawyers (0-3). A cadre of running backs and an aggressive defense made sure that wasn't going to be a problem, leading the team to 40 points in a lightning shortened shutout against their senate league opponent.
Kyle Lyon  stood out on a very productive day for the Redmen offence. The senior Quarterback led the way with 20 yard run for a touchdown, and one through the air on a screen pass to junior wide receiver Dylan Herb.
Senior Captain Anthony DiDonato and Bryson Durham and added touchdowns of their own in what proved to be simple, yet effective offensive game plan by Head Coach Bruce Saban.
The defense held up their end of the bargain in shutting out the Lawyers, and star tailback Andre Starks, in the first half of action. Three interceptions and constant pressure from the Parma front seven made it a long day for the Lawyers, even though the game would be called early.
Up next, Parma opens up their Great Lakes Conference schedule against the Normandy Invaders (0-2). This will be a tough test for the Invaders, as the Redmen have now put up 70 points on the scoreboard in their last two halves of football
Meanwhile John Marshall will take on the John F. Kenbedy Fighting Eagles (0-2) in their first week of Senate League play