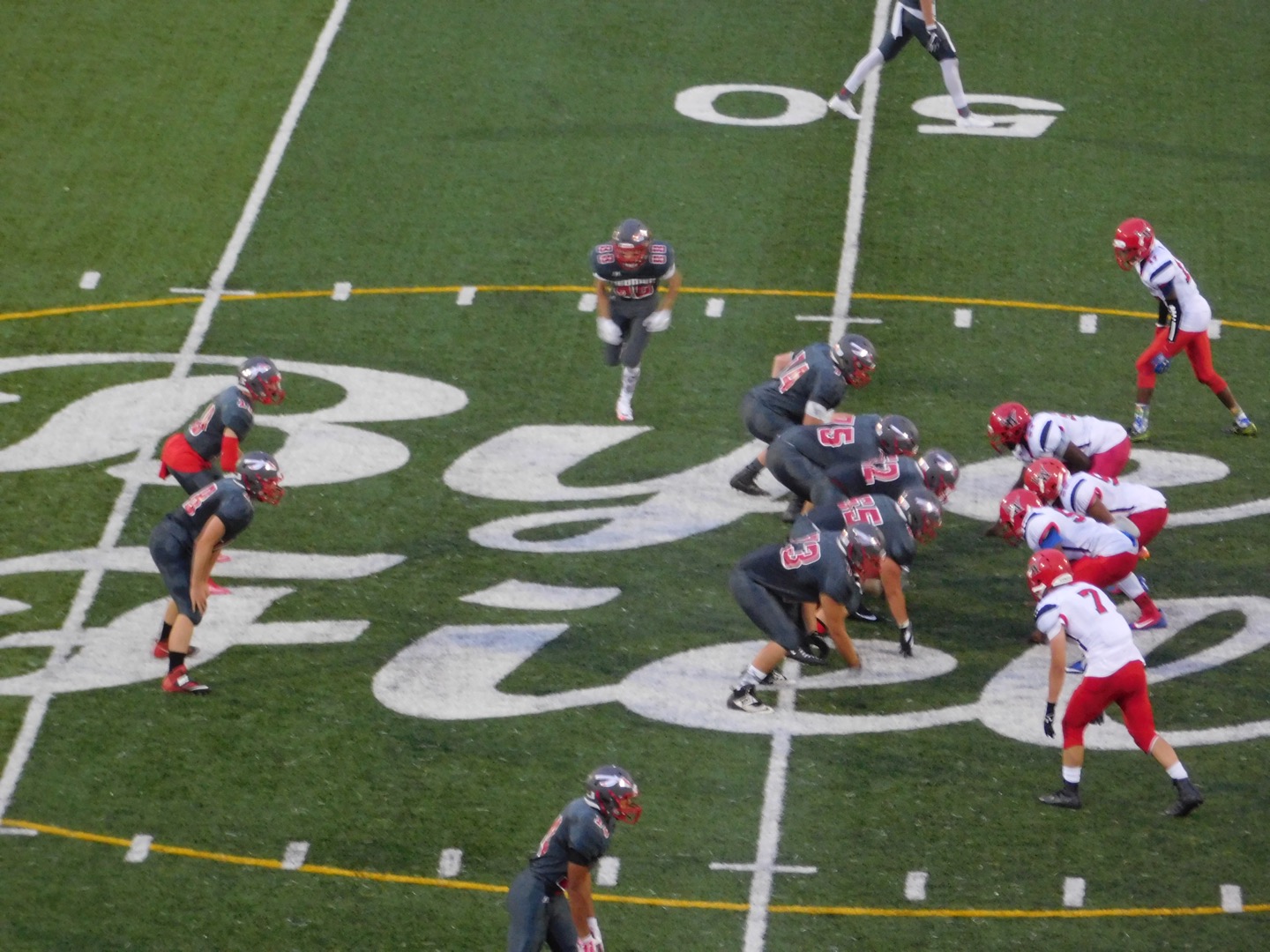 PARMA, OHIO – Using a bruising running attack along with an aggressive and opportunistic defense, the Parma Redemn kicked off the 2017 high school football campaign with a decisive 49-0 home win Thursday over the Lincoln-West Wolverines.
"Our guys played well, they did what they had to do," Redmen coach Bruce Saban said following the shutout win. "(Lincoln-West) put up a whole lot of points before in their non-conference games last year and we've played them before and it's been a lot different."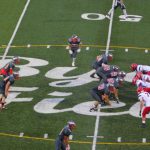 It took Parma just three plays into the game after getting the ball to score their first touchdown of the night, and they never looked back.
They lead it 20-0 after the first quarter, 42-0 at the half, and with a running clock the entire second half, scored one last time to put the finishing touches on the 49-point win.
"We played clean in all three phases, and we really didn't know what our special teams would look like," Saban said.
"We emphasized turnovers starting last year and that gave us a chance all season, and tonight we took care of the ball, our defense got us the ball, it was a good all around effort I think."
While the offense did what they wanted for the Redmen with a strong effort from its running game, the defense never gave an inch to the Wolverines all night.
They created two turnovers, and collected two safeties in the win, and Lincoln-West was never able to mount a serious scoring threat the entire night.
Parma's offense was paced by running backs Mark Post (56 yards on six carries, one TD), Gavin Ziol (55 yards on 6 carries, one TD) and Jonah Bigby (two catches for 49 yards and two rushing TD's).
Post, a senior captain for Parma, is listed as a running back and linebacker, but will line up at various positions and was a force all evening for the Redmen.
"The thing about him that makes us so happy is he's so coachable," Saban said of Post. "He goes wherever we need him to go, he's excited to go to that spot, and he's good at it."
Junior DB Joey McDaniels collected one of of two Parma safeties, as the Redmen defense smothered Wolverine QB Jar'hod Wilson all evening.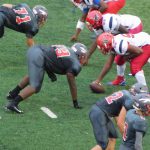 One bright spot for Lincoln-West was the play of senior running back/defensive back Cortez Robinson, who played a strong game defensively for the overmatched Wolverines.
While there wasn't much that Parma didn't do right on this night, they will have a much stiffer test in week two as they host North Royalton, a rematch of a wild game last season that saw the Redmen score 30 unanswered points in a 36-21 week two win.
Lincoln-West will look to rebound next week as they will make a return trip to Byers Field in Parma to take on the Normandy Invaders.
Scoring Summary
1 2 3 4 F
Lincoln-West 0 0 0 0 0
Parma 20 22 0 7 49
Parma: Bagby 40-yard TD run (PAT Missed) 2:01 of 1st Q 6-0 Parma
Parma: McDaniels Safety 2:48 of 1st Q 8-0 Parma
Parma: Post 2-yard TD run (PAT Missed) 5:45 of 1st Q 14-0 Parma
Parma: Bagby 4-yard TD run (PAT Missed) 11:53 of 1st Q 20-0 Parma
Parma: Ziol 18-yard TD run (PAT Good) :57 of 2nd Q 27-0 Parma
Parma: King 4-yard TD run (PAT Missed) 4:47 of 2nd Q 33-0 Parma
Parma: Adams 9-yard TD Run (PAT Good) 7:51 of 2nd Q 40-0 Parma
Parma: Safety 8:04 of 2nd Q 42-0 Parma
Parma: Yates 2-yard TD run (PAT Good) 3:04 of 4th Q 49-0 Parma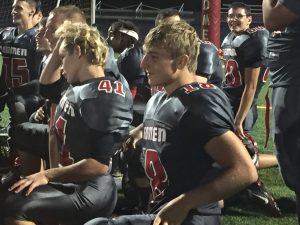 Player of the Game:
Parma Junior RB/LB Gavin Ziol
In a game decided by 49 points there was plenty of applause to go around for the Parma Redmen, but one player who stepped up after senior captain Mark Post left the game for a short period after being shaken up was junior RB Gavin Ziol.
The runner didn't let the Redmen miss a beat in the ground game, ending the night with 55 yards on six carries with a touchdown which put Parma well ahead 27-0 early in the second quarter on a nifty 18-yard run.
"Gavin did a really nice job, but we have three running backs we really like a lot," Parma coach Bruce Saban said. "We have some guys on the outside we think we can ding people with as well."
Ziol had runs of 18 and 14 yards to go along with a couple other solid pair of runs of six and five yards in the first half.
Redmen victory 48-0 – 1-0 and North Royalton next Friday @ParmaHighSports pic.twitter.com/whWMQIDFms

— Matt Loede (@MattLoede) August 25, 2017
Nathan King 4 yard TD run and @ParmaHighSports leads @lincolnwestHS 33-0 w/ 7:13 to play 1st half @NEOSportsInside pic.twitter.com/spfo3gyEdq

— Matt Loede (@MattLoede) August 24, 2017
Mark Post TD puts @ParmaHighSports up 14-0 w/ a short run as they lead @lincolnwestHS w/ 6:45 to play 1st Q @NEOSportsInside pic.twitter.com/UegCLJ7TwG

— Matt Loede (@MattLoede) August 24, 2017
Here's a photo gallery from Byers Field as the Redmen and Wolverines went at it in exciting week one action.

NEO Sports Insiders Newsletter
Sign up to receive our NEOSI newsletter, and keep up to date with all the latest Cleveland sports news.