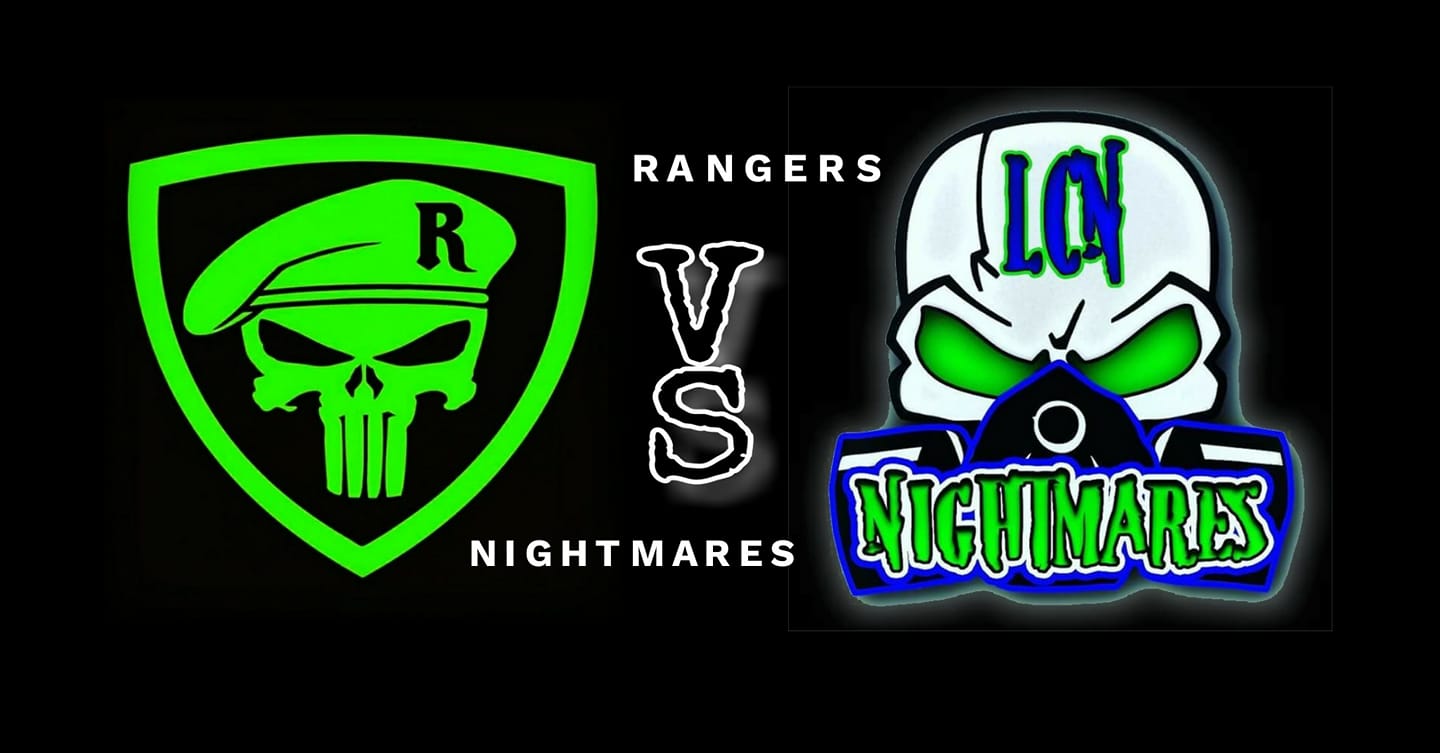 The Lorain County Nightmares are finally back home and need everyone in attendance for a big PAFL matchup against the Pittsburgh Rangers this Saturday night at 7pm.   The Nightmares look to improve to a 3-3 record after an impressive battle against the Predators last weekend in Euclid came up just short of victory.  This is the first time the Nightmares will be playing in front of their home crowd since late May and look to end a 2 game losing skid.
Tickets are only $5, kids 5 and under are free!  As always, food will be provided by Pizza Hut!  Halftime show provided by NEO Bubble SoccerGates open at 6pm, kickoff is 7pm  from Austin E. Knowlton Athletics Complex Stadium, Arena & Sports Venue on the beautiful campus of Oberlin College.
I spoke earlier today with head coach Jamie Ray Adams who wasn't short on words about what it would take to obtain victory.  He also spoke about the importance of playing at home ad the current injury status of defensive leader Chase Laudato.
Coach Jamie on what it feels like to come back home after 3 plus weeks away
"It feels really good to come back home.  Oberlin College is the nicest facility in the league and the guys definitely respond to it.  We always draw a nice crowd and having that level of support is something unmatched by the other teams in the league. 
 Just from an atmosphere perspective it's great for us because we practice on the game field, so the players are becoming more familiar with their surroundings which makes them more comfortable and prepared to win come game time."
Coach Jamie on the keys to victory
The keys to victory are just continued improvement.  We get better every week and come together as a team more and more as the season goes on.  Across the league, we have a much younger team than most so chemistry is a big piece of the puzzle that we have to build. 
 Quarterback Brandon Dimarco as an example, has substantially improved week in and week out.  I spend a lot of time with Brandon specifically on improving his skill set and making him more comfortable as a leader of this team.
Coach Jamie on the injury status of Chase Laudato
"Chase is week to week.  His knee(sprained) is improving as expected and there is no rush for him to return before he is ready(100%).  Chase is a leader on our defense, his football IQ is second to none and he is missed, but we need him to play meaningful football in July and August."

NEO Sports Insiders Newsletter
Sign up to receive our NEOSI newsletter, and keep up to date with all the latest Cleveland sports news.