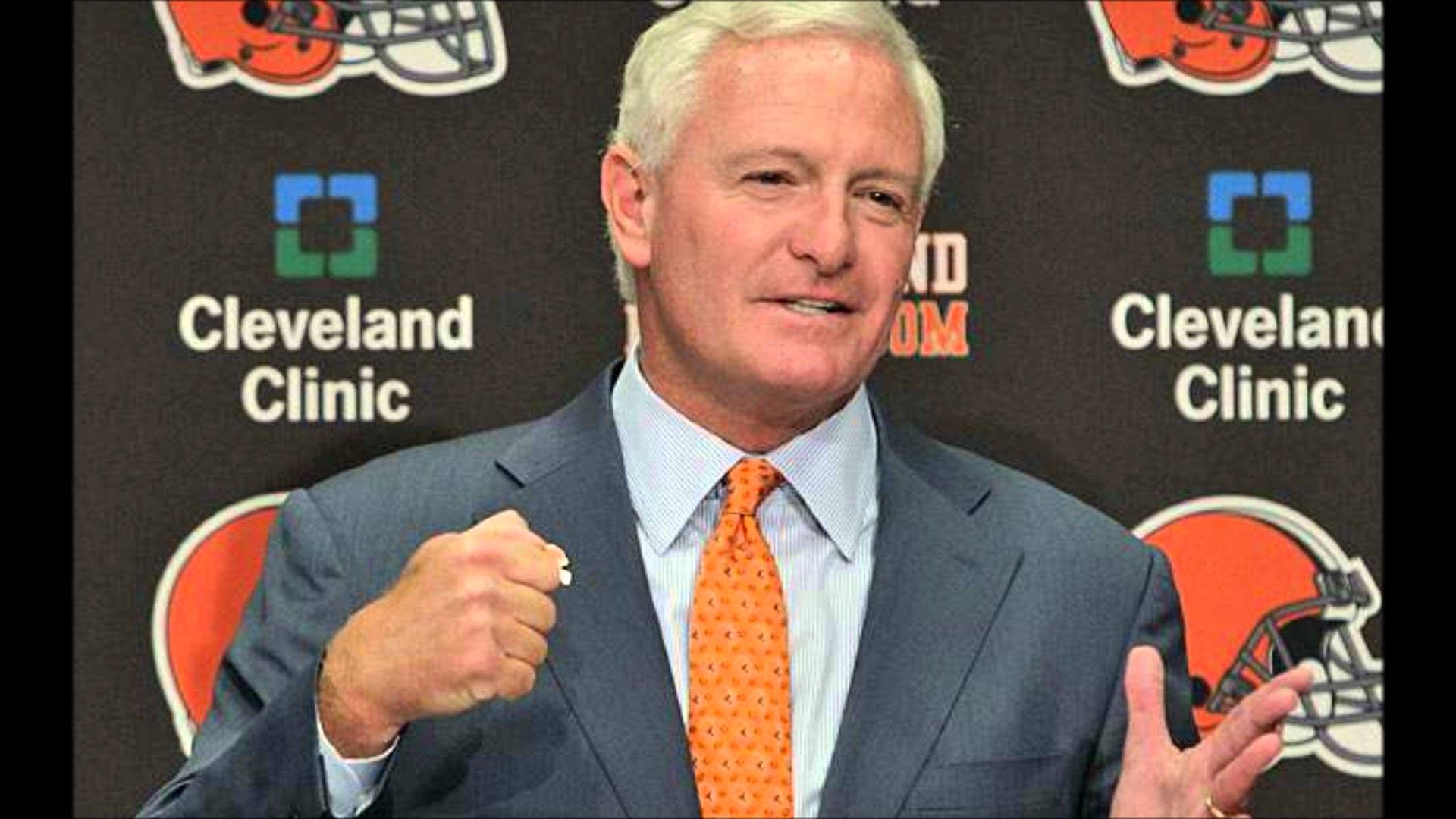 Ever since Jimmy Haslam purchased the Cleveland Browns back in 2102, it's been an endless cycle of hiring and firing of new coaches, player and general managers.
For an organization to succeed in this business, stability is key. So this time Haslam believes that the right core of leadership is on board with Sashi Brown, Paul DePodesta and head coach Hue Jackson. Haslam was interviewed by ESPN Cleveland Wednesday morning and had some very favorable things to say about his new front office team.
"For the first time since we've been here, everybody's on the same page. Now we were all very upset Sunday night and Monday. In the NFL, it is a long season, and by Monday afternoon everybody had gotten the Philadelphia game and all of the distaste out of mouths and we're ready to go on. We've got a big home opener [Sunday] against one of our traditional rivals, a very good team, a very good organization, Baltimore. You've got to forget about Philadelphia and get ready for Baltimore. We're excited. It's the home opener. It's a big day."
Haslam also asked fans to have some patience with them, as he did in an open letter in January when he stated that they are dedicated to building a winning football team. He also praised Jackson, who was one of the hotter head coaching candidates in January.
"I think we have one of the outstanding coaches in the NFL. He's bright. He works hard. He connects well with players. He's intensely competitive. He wants to win, and I'm convinced he will win. I think we're blessed in our front office with Sashi, with Paul, with [vice presidents of player personnel] Andrew Berry [and] Ken Kovash to have another group of very smart, very talented people.
"Hue relates well to everybody in the building and keeps everybody in the building fired up, which is important because your head coach is and should be the face of the organization, so he does a great job there. I think Sashi, Paul and team have a good plan in place. I am the most impatient person in the world. I would like to win 13 games this year, but we've set a course. We've got 17 rookies on the team. We've got 13 draft picks next year. We could have four of the top-40 picks. So we have a bright future in front of us."
Of course, after the unimpressive display on Sunday when the Browns were routed 29-10 by the Philadelphia Eagles, there was some uproar over the fact that QB Carson Wentz, who the Eagles picked in the draft after swapping picks with the Browns, could've been the starter in Cleveland instead of Robert Griffin III and Wentz could've been beating the Eagles instead. It's a bit premature to claim that Wentz would've done what he did if he was on the Cleveland side of the ball and it was his first game of the season against a young, inexperienced defense.
Hopefully, there are better days ahead for the Browns. but as of now, there are rumors that the front office has already soured on quarterback Robert Griffin III. We could get a better idea of that when RGIII is cleared to return to the field.

NEO Sports Insiders Newsletter
Sign up to receive our NEOSI newsletter, and keep up to date with all the latest Cleveland sports news.