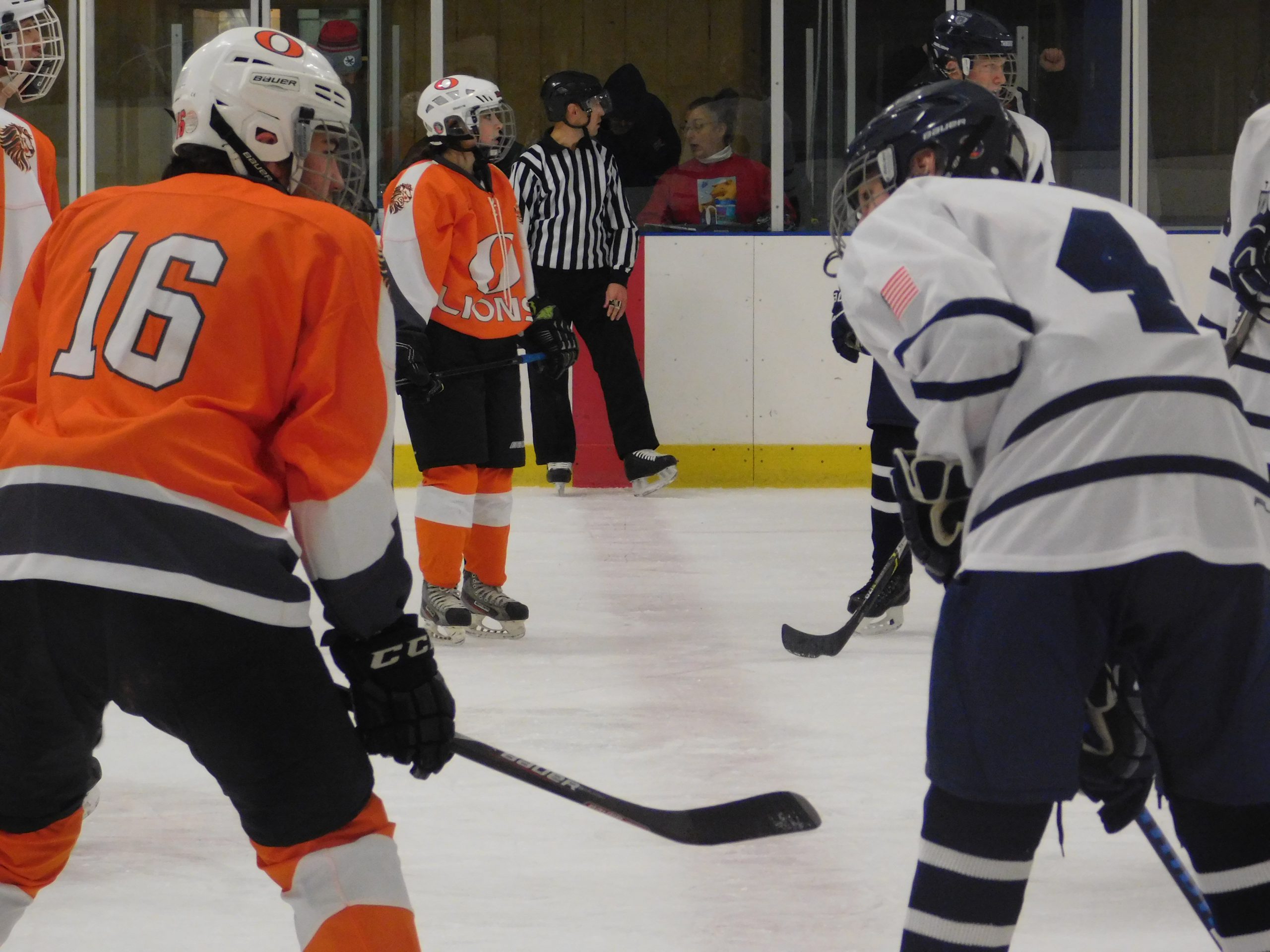 PARMA, OHIO – The Orange Lions didn't need much time in their early Friday start in the annual Bruce Anderson Normandy Holiday Hockey Tournament to build on their strong season from a year ago, and skated to a 9-0 win over the Twinsburg Tigers.
The Lions will play Lakewood in the first Saturday game of the tourney at 3:15pm, a battle they won in last year's tourney by a score of 2-1, and then Sunday will take on CVCA at 5:10pm with the hopes of getting to Monday's championship affair.
Orange last season won the GCHSHL White South with 40 points, taking home a solid record of 20-5-0, and again Friday showed firepower that should put them right at the top of the standings this season.
They got two goals in the first :44 seconds of action, and cruised to a 6-0 lead after the first period, outshooting the Tigers 16-1.
The Lions got goals from left winger Matt McCusky and sophomore Jason Kornbluth before the first minute of action was in the books to build the early lead.
They didn't let up in the first 15 minutes, collecting goals from sophomore Tommy Hill, senior center Justin Beachler, and senior Kyle Haddon to make it 5-0 with 3:06 left in the first frame.
They finished the first period strong, getting a sixth and final goal from freshman Reece VanDemotter to make it 6-0 at the end of one.
The Lions kept up the pressure in the second period, scoring two more goals to take an 8-0 advantage at the end of two.
In that period they got goals from freshman Alex White with 8:57 to play in the period, and then less than a minute later with 7:32 to play it was Beachler scoring for the second time.
The game's final goal went to freshmen Jackson Leb with 10:44 to play to make it a 9-0 affair. The Lions outshot the Tigers in the game by a margin of 26-5.
Twinsburg will be back on the ice on Saturday at 4:55pm as they take on the Normandy Invaders. They also have a 3:30pm game Sunday against Lakewood.
Click the Pages for Some Pics of the Action Between Twinsburg and Orange!

NEO Sports Insiders Newsletter
Sign up to receive our NEOSI newsletter, and keep up to date with all the latest Cleveland sports news.