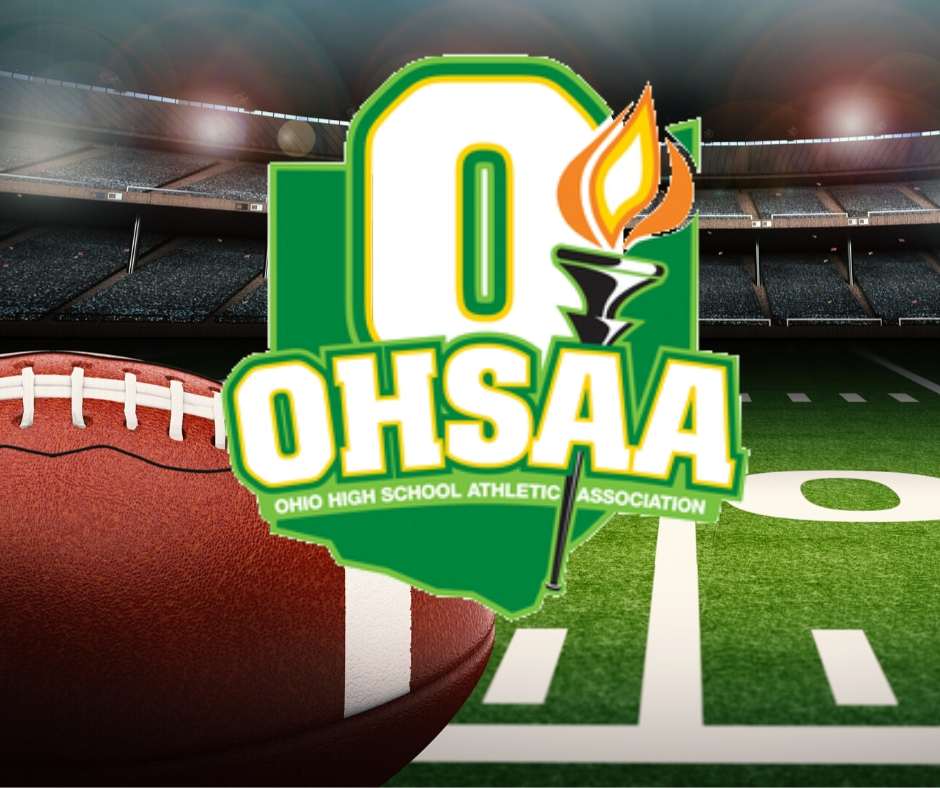 COLUMBUS, Ohio –
The Ohio High School Athletic Association football playoffs have reached the state semifinals, and Spectrum will cover all 14 games Friday and Saturday night. In addition, the OHSAA Radio Network has released its weekly playoff preview show.
Football State Semifinal Pairings: https://www.ohsaa.org/news-media/articles/ohsaa-releases-football-state-semifinal-pairings-16
Football Playoff Coverage and Brackets: https://www.ohsaa.org/Sports-Tournaments/Football/Football-2021/2022-OHSAA-Football-Playoffs-Coverage
Tickets for all OHSAA postseason contests are available at www.OHSAA.org/tickets
OHSAA Playoff Football on Spectrum
Spectrum News 1 will televise two state semifinal games live on Friday night on channel 1, including Lakewood St. Edward vs. Gahanna Lincoln and Springfield vs. Cincinnati Archbishop Moeller. In addition, on channel 314, the Akron Archbishop Hoban vs. Massillon Washington game will be shown on Friday night, followed by the Steubenville vs. Cincinnati Wyoming game on Saturday night.
Spectrum's live television games are available on Spectrum News 1, http://SpectrumNewsApp.com and also at http://OHSAA.tv, where all of Spectrum's game coverage can be viewed, including the other 24 regional final games with streaming coverage.
Spectrum's lineup is available at: https://www.ohsaa.org/Sports-Tournaments/Football/Football-2022/2022-OHSAA-Football-on-Spectrum
Playoff Coverage on the OHSAA Radio Network  
The OHSAA Radio Network's weekly OHSAA Football Playoff Preview Show is available for download and use by stations as part of their football playoff coverage at: https://www.ohsaa.org/news/radio.
OHSAA Football Playoff Preview Show #5 is 27:49 and is posted directly at: https://ohsaaweb.blob.core.windows.net/files/News/radio/2022Football/OHSAAPLAYOFFPREVIEWWEEK5.mp3
In this week's show, host Marty Bannister chats with Pro Football Hall of Fame Chief Communications Officer Rich Desrosiers about the Hall of Fame and the OHSAA football state championship games coming to Tom Benson Hall of Fame Stadium in Canton December 1-3. The show also includes regional reports from Chris Solwecki (GBSN Radio), Adam Mendoza (Lakewood St. Edward Eagles Sports Network), Ray Horner (Akron WAKR), Jordan Whetson (Ashtabula WFUN), Ron Brunswick (Celina WCSM), and Ryan Baker (Columbus WBNS)
The show includes one local break (2:00) after Rich Desrosiers' interview for stations to insert their own spots.

NEO Sports Insiders Newsletter
Sign up to receive our NEOSI newsletter, and keep up to date with all the latest Cleveland sports news.