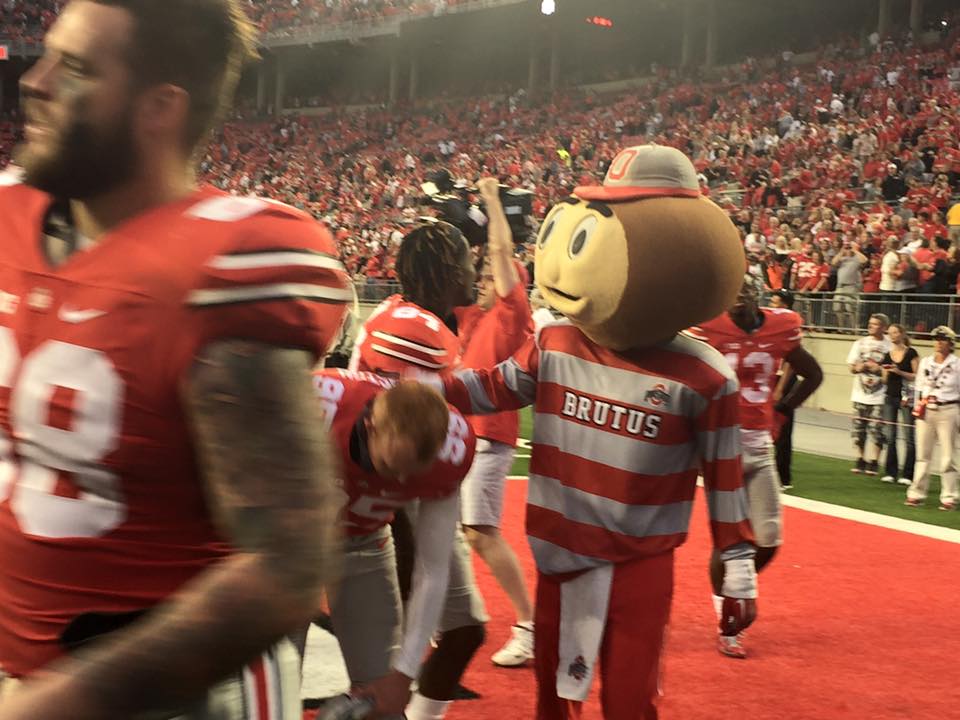 By Matt Loede
The AP Top 25 Poll has been released, and the Ohio State Buckeyes will stay at the top following their 38-12 win over Western Michigan. OSU picked up the three first-place votes that it lost last week.
Another milestone, it is the 100th week the Buckeyes have been ranked at number one in program history, which is second all-time behind Oklahoma. The Sooners hold the record with 101 weeks as the nation's top-ranked team according to the AP Poll.
The Buckeyes will be back in action at Indiana on Saturday at 3:30 p.m.
1
2

2

1,397

3

3

1,349

4

3

1,254

5

5

1,196

6

6

1,163

7

9

1,156

8

7

1,147

9

8

1,075

10

18

1,034

11

10

888

12

11

853

13

12

850

14

14

776

15

15

747

16

17

566

17

19

509

18

21

486

19

22

309

20

24

281

21

–

211

22

–

209

23

–

179

24

–

149

25

–

140