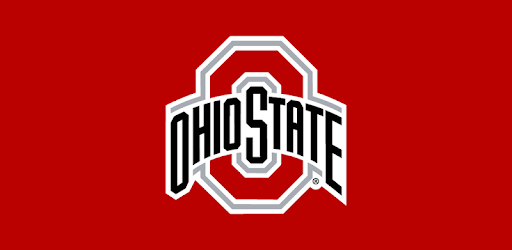 COLUMBUS, Ohio – Ohio State University head coach Ryan Day announced today that Brian Hartline, one of the top young assistant coaches in college football and a six-year member of the coaching staff, has been promoted to offensive coordinator. The promotion is Hartline's second in as many years, after he was promoted to passing game coordinator in January of 2022.
The announcement is one of several moves by Day on the offensive side of the ball with the departure of six-year offensive coordinator/tight ends coach Kevin Wilson to become head coach at the University of Tulsa. And it establishes the offensive assistant coaching staff for the upcoming season, which includes:
Keenan Bailey, on staff for the past seven years and most recently in the position of special assistant to the head coach, officially becoming the team's new tight ends coach;
Offensive line coach Justin Frye also working as run game coordinator;
Tony Alford entering his ninth season with the program as running backs coach and also assistant head coach for the offense; and
Corey Dennis beginning his fourth season as the team's quarterbacks coach.
Hartline will be taking charge of an Ohio State offense that has been peaking under the direction of Day. The team's total offense has ranked third, 11th, first and second nationally the past four years with Day as head coach, respectively, and its scoring offense has ranked fourth, seventh, first and ninth.
"Brian has been successful in every football capacity for which he has been engaged," Day said. "He has progressed incredibly well from college to NFL receiver, and then from quality control coach to wide receivers coach to passing game coordinator. He figures things out quickly and he is more than ready to now transition to offensive coordinator.
"Brian has also developed his receivers at an unprecedented level and he has recruited as well or better than anyone in the country. Now he'll be recruiting for our entire offense and I think that is something that will be really positive for our program."
Hartline, who is 36, will remain Ohio State's wide receivers coach. The 2023 season will be his sixth in that capacity and he has proven to be the top receivers coach in college football, being named so twice in the last two years. @on3sports named him its 2022 national wide receivers coach of the year just last month and FootballScoop named Hartline its 2021 wide receivers coach of the year.
In 2019 Hartline was honored by the American Football Coaches Association as one of its AFCA 35 Under 35 honorees, a prestigious program that develops "premier, future leaders" in the coaching profession.
"I am ready and I am really looking forward to this opportunity," Hartline said. "Ohio State has established a premier threshold with regard to offensive output and that is something that we'll strive to meet every day. I want to thank coach Day for his belief in me and for the positions he has put me in these last several years that have allowed me to succeed and grow."
In his six previous seasons on staff, including one year as a quality control coach, Hartline has successfully recruited and mentored some of the best wide receivers in the nation.
Marvin Harrison Jr. (unanimous in 2022), Chris Olave (2021), Garrett Wilson (2021) and Jaxon Smith-Njigba (second-team in 2021) have all been named All-Americans.
Harrison Jr., was the wide receiver of the year in the Big Ten Conference in 2022.
Harrison Jr., and Emeka Egbuka were each 1,000-yard receivers in 2022, one year after Smith-Njigba and Wilson were 1,000-yard receivers in 2021.
Olave, Wilson and Jameson Williams, who spent two seasons with Ohio State before transferring for one season at Alabama, were all first-round NFL Draft picks in the 2022 draft.
Keenan Bailey – Tight Ends
The promotion of Keenan Bailey to tight ends coach was forecast in December and it is now official. Bailey just finished his seventh season on Ohio State's staff and has steadily risen through the coaching ranks during his time in Columbus. Most recently, he held the position of senior advisor to the head coach after working for three years as a quality control coach on offense, during which time he helped develop Ohio State's record-setting wide receiver and quarterback units.
Bailey worked closely with Kevin Wilson this past season helping to develop the Ohio State tight ends.
"Keenan is an excellent coach," Day said in December when initially sharing the news of his promotion. "He's a really sharp young man who's going to do unbelievable things in his career. And the relationships he's built over time with former players, current players, recruits and family has been excellent. He's got a very bright future ahead of him."
In 2021 Bailey was named to 247Sports' 30 Under 30 list. He earned his Master's degree in 2018 from Ohio State in sports management. He has been part of four consecutive Big Ten Conference championship teams at Ohio State (2017, 2018, 2019, 2020) and also victories in the 2022 and 2019 Rose Bowls, the 2020 College Football Playoff Semifinal at the Sugar Bowl and the 2018 Fiesta Bowl.
Bailey first joined the Ohio State coaching staff in July of 2016 after spending two seasons at his alma mater, Notre Dame, working as a recruiting analyst for the Irish football program. He spent his first season with Ohio State as an offensive intern coaching the running backs before moving over to the wide receivers in 2017 and to the quarterbacks in 2019.
Bailey has his degree in American studies from Notre Dame. A native of Pompano Beach, Fla, Bailey is married to the former Paige Johnson, who is from Hudson, Ohio. The couple resides in Columbus.
Justin Frye – Offensive Line / Run Game Coordinator
Justin Frye just finished his first season with the Buckeyes and coached an offensive line that produced a first team All-American (LT Paris Johnson) and five players who earned All-Big Ten honors. The Buckeyes ranked 11th in the nation and second in the Big Ten in yards per rush (5.37) while also protecting quarterback C.J. Stroud at a high rate. Ohio State was one of just two Power 5 schools nationally to finish in the top 10 in both the fewest sacks allowed (7th – 12.0 per game) and fewest tackles for loss allowed (6th – 50.0).
Frye, an Elwood, Ind. native, spent four seasons at UCLA as the Bruins' offensive line coach and offensive coordinator prior to coming to Ohio State. In 2020 and 2021, UCLA had one of the top rushing attacks in the nation, ranking 14th and 12th nationally in rushing offense, respectively.
Tony Alford – Running Backs / Assistant Head Coach for Offense
Tony Alford, who has recruited and developed six 1,000-yard running backs in his eight-year tenure at Ohio State, will be in his ninth season on staff and will continue to serve as Ohio State's assistant head coach for offense as well as running backs coach.
Alford's running backs have been nothing short of incredibly productive, tough and reliable and include 1,000-yard rushers Ezekiel Elliott (2015), Mike Weber (2016), J.K. Dobbins (2017, 2018 and 2019) and TreVeyon Henderson (2021).
His running backs have taken home major awards, too. Elliott won Big Ten Conference offensive player of the year and Chicago Tribune Silver Football award honors in 2015 when he barreled through an 1,821-yard season and scored 23 touchdowns; Weber was the league's freshman of the year in 2016; and Dobbins was a first-team All-American and the Earle Campbell/Tyler Rose award winner in 2019 when he made history by becoming the first Buckeye to top 2,000 yards in a season with 2,003 yards and 21 rushing touchdowns.
Four of Alford's running backs during his tenure in Columbus have gone on to be drafted: Elliott (No. 4 overall to Dallas in 2016), Weber (No. 218 overall to Dallas in 2019), Dobbins (No. 55 overall in 2020) and Trey Sermon (No. 88 overall in 2021).
Corey Dennis – Quarterbacks
Corey Dennis is in his fourth year as quarterbacks coach for the Ohio State Buckeyes. He was promoted by Ohio State coach Ryan Day to quarterbacks coach in Jan. 2020, after serving two seasons as a senior quality control coach. Dennis has been on Ohio State's staff the past eight seasons, including working the two seasons (2018, 2019) with Day and the quarterbacks.
In August of 2021, Dennis was named to 247Sports 30Under30 list of rising young coaches.
These past three seasons have featured some of the most celebrated offensive campaigns in recent school history, with all three Ohio State quarterbacks during this time – Dwayne Haskins in 2018, Justin Fields in 2019 and C.J. Stroud in 2021 and 2022 – becoming Heisman Trophy finalists as well as Big Ten Quarterback and Player of the Year. Haskins and Fields were each selected in the first round of the NFL Draft.
The 2023 season will be Dennis' ninth on the Ohio State coaching staff. He has been a part of four  consecutive Big Ten Conference championship teams at Ohio State and also victories in the 2022 Rose Bowl, 2020 Fiesta Bowl, 2019 Rose Bowl, 2018 Cotton Bowl and the 2016 Fiesta Bowl.
Ohio State Official Press Release Hartline

NEO Sports Insiders Newsletter
Sign up to receive our NEOSI newsletter, and keep up to date with all the latest Cleveland sports news.