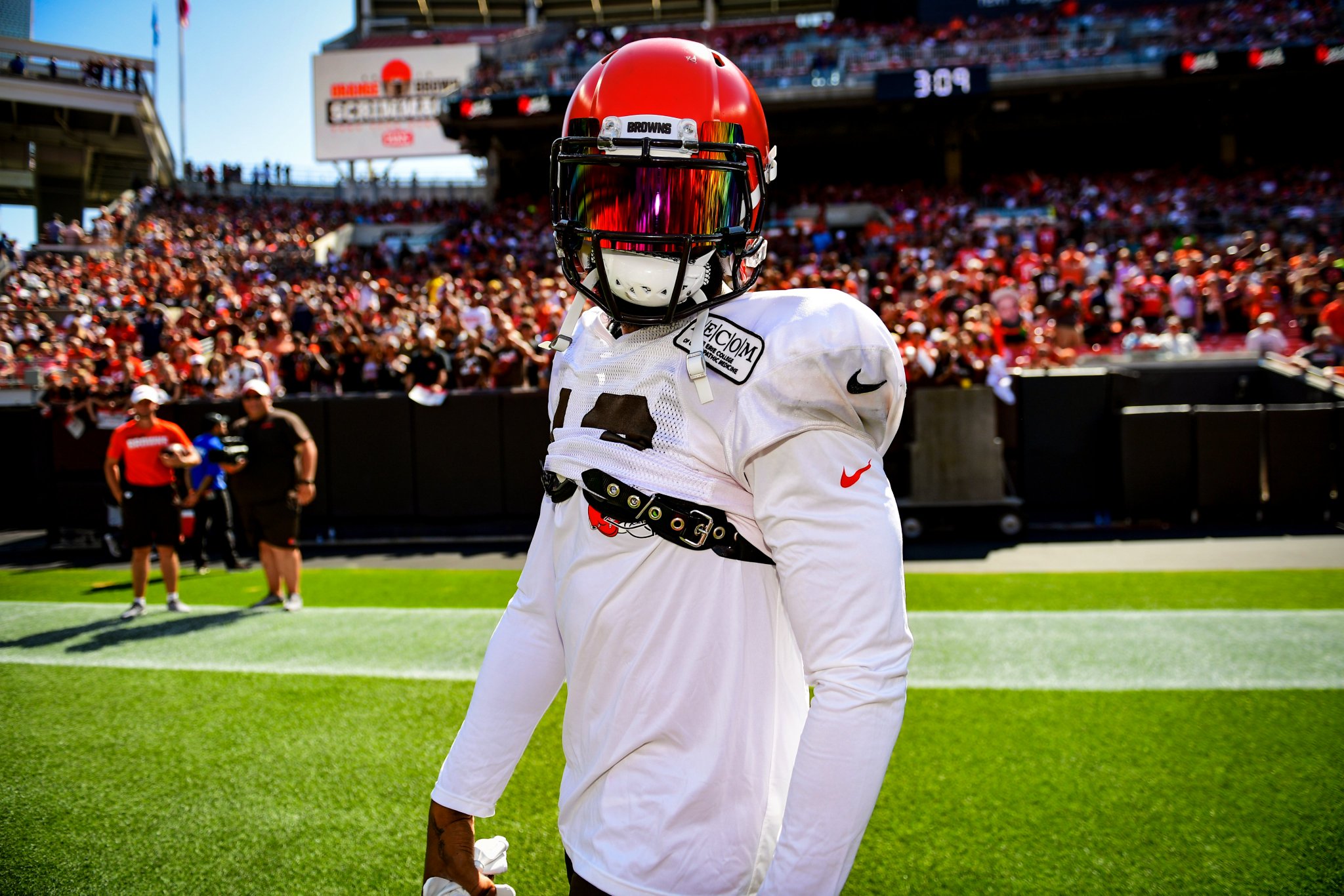 There isn't much that can quiet the buzz around Cleveland this week as the Browns get ready to kickoff their most anticipated season in two decades. An injury is one of the few things that could put a damper on things.
Consider Odell Beckham Jr. the party pooper then. The three-time Pro Bowler admitted Thursday that he still isn't feeling right as he continues nursing a hip injury that kept him out of commission for the entire preseason. As Beckham Jr. put it, he's like a car that can still run but needs some maintenance.
"This is something I've never had to deal with," Beckham Jr. explained "It's like an extremely fast car with like a little alignment or something off. And it's right in the center of what you need. Now, the car can still go, but it's dangerous, you know what I mean? So, it's just something I've been trying to figure out, in and out of rehab every single day. Never really dealt with anything like that."
Not exactly what Browns fans or OBJ fantasy football owners wanted to hear this close to the season. The Browns called the injury "minor" a few weeks ago during joint practices with the Colts. Suddenly it doesn't seem so minor.
"It's getting better," Beckham Jr. stated. "It's as good as it's going to be until the season starts. It's something that hopefully keeps progressing and gets better and not worse, but it's just something you have to deal with."
Dealing with injuries is nothing new for Beckham Jr. His NFL career began with him being sidelined for four games of the 2014 season in New York because of a hamstring injury. He's missed 16 games combined over the last two seasons, including 12 in 2017, due to various ailments as well.
Even though the injury is holding him back, Beckham Jr. is determined to play on Sunday.
"We have a game Sunday, so it's time to go play," he asserted. "ll be running as fast as I can run. If that's not a hundred [percent], I feel confident in myself that wherever I'm at, I'll be ready to play with whatever I got."
Admirable as his desire to play may be, this is hardly the news Browns fans wanted to hear four days before the season gets going. And should the injury continue to linger it will become an ever-growing concern as the season progressive.

NEO Sports Insiders Newsletter
Sign up to receive our NEOSI newsletter, and keep up to date with all the latest Cleveland sports news.