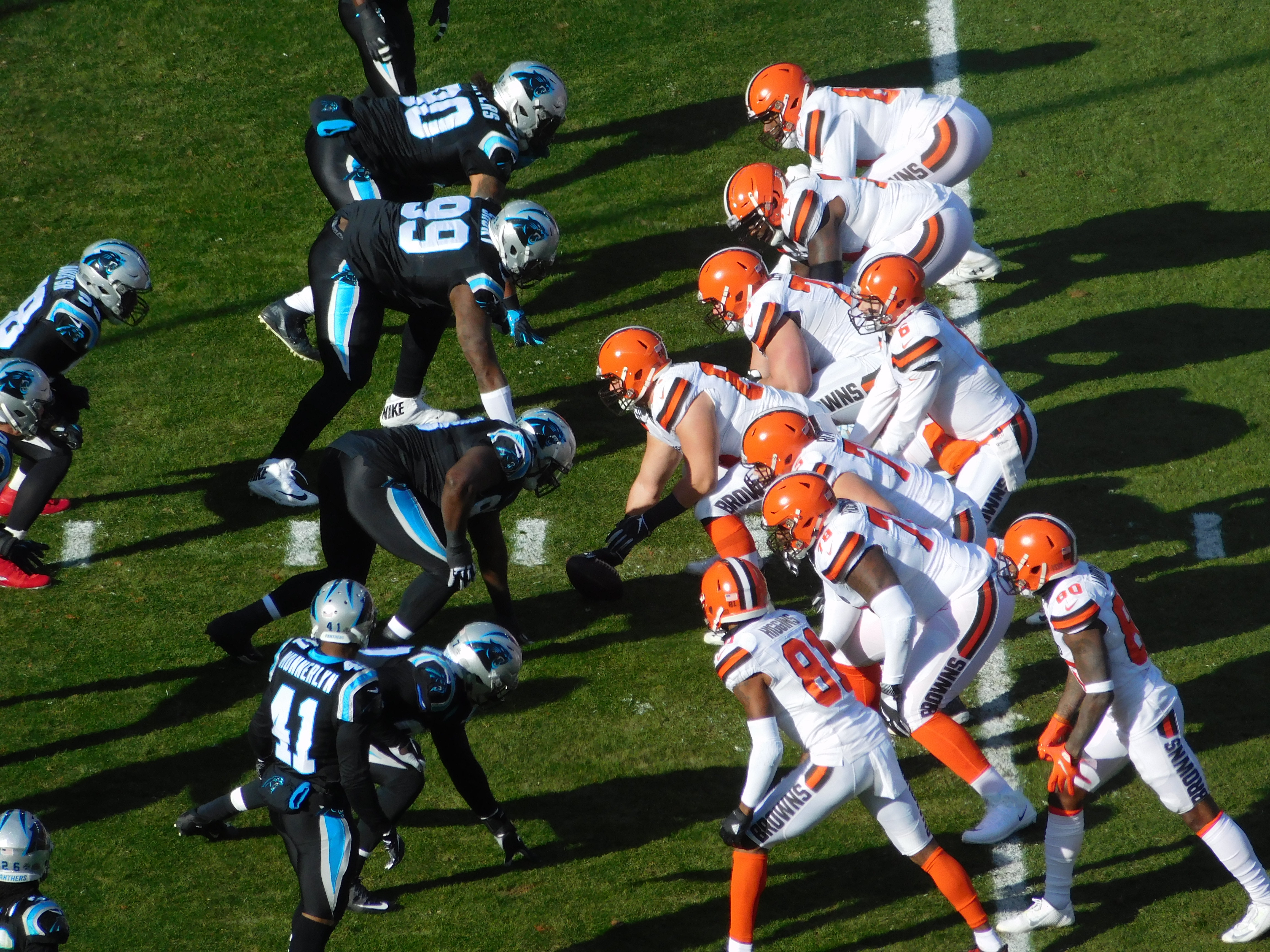 My how times have changed for the Cleveland Browns.
Two seasons ago they were 0-16, and the season before that 1-15. Fans had been waiting, and waiting for hte team to finally have something positive happen, and finally in 2018 – the team turned the corner.
With the drafting of Baker Mayfield, and the addition of talent such as Jarvis Landry and rest of the draft class which included Nick Chubb and Denzel Ward, the Browns finished the season 7-8-1, a massive jump that has fans excited.
With the team making more aggressive moves this offseason, trading for superstar wide out Odell Beckham Jr. and picking up running back Kareem Hunt, places like NJ-Bet.com have the Browns ready to be one of the top teams in the NFL in 2019.
Oddsmakers currently have the Browns as the third best team in the AFC (behind the New England Patriots and Kansas City Chiefs, who met in the AFC Title game), listed at 15/1.
Those odds have to be the highest the team has had since the 1980's when the franchise had the likes of Bernie Kosar and company on the roster, only to lose three times to the Denver Broncos in the AFC Title Game.
With those memories in the past, the team has already set marks for season tickets sold this season, and fans have not been as excited about the franchise since the team returned to the league in 1999.
The Browns as far as winning the AFC are at 8-to-1 odds, and as far as winning the AFC North, they are the favorites, ahead of the likes of last year's AFC North champions the Baltimore Ravens and bitter rival the Pittsburgh Steelers.
As far as the odds for the North, the Browns have never won the division since it was created and teams like the Jacksonville Jaguars and Tennessee Titans were part of the division, but this could be the year for the team to finally take home the division.
The Browns have not made the postseason since the 2002 season, a year they went 9-7 and finished as a wild card, losing a memorable, very painful game at Heinz Field to the Pittsburgh Steelers 36-33.
Before that the team had not made the postseason since the 1994 season, again that year the franchise was knocked out of a chance to reach the Super Bowl by the Steelers, losing an AFC Divisional Playoff game at Three Rivers Stadium in January of 1995 by a score of 29-9.