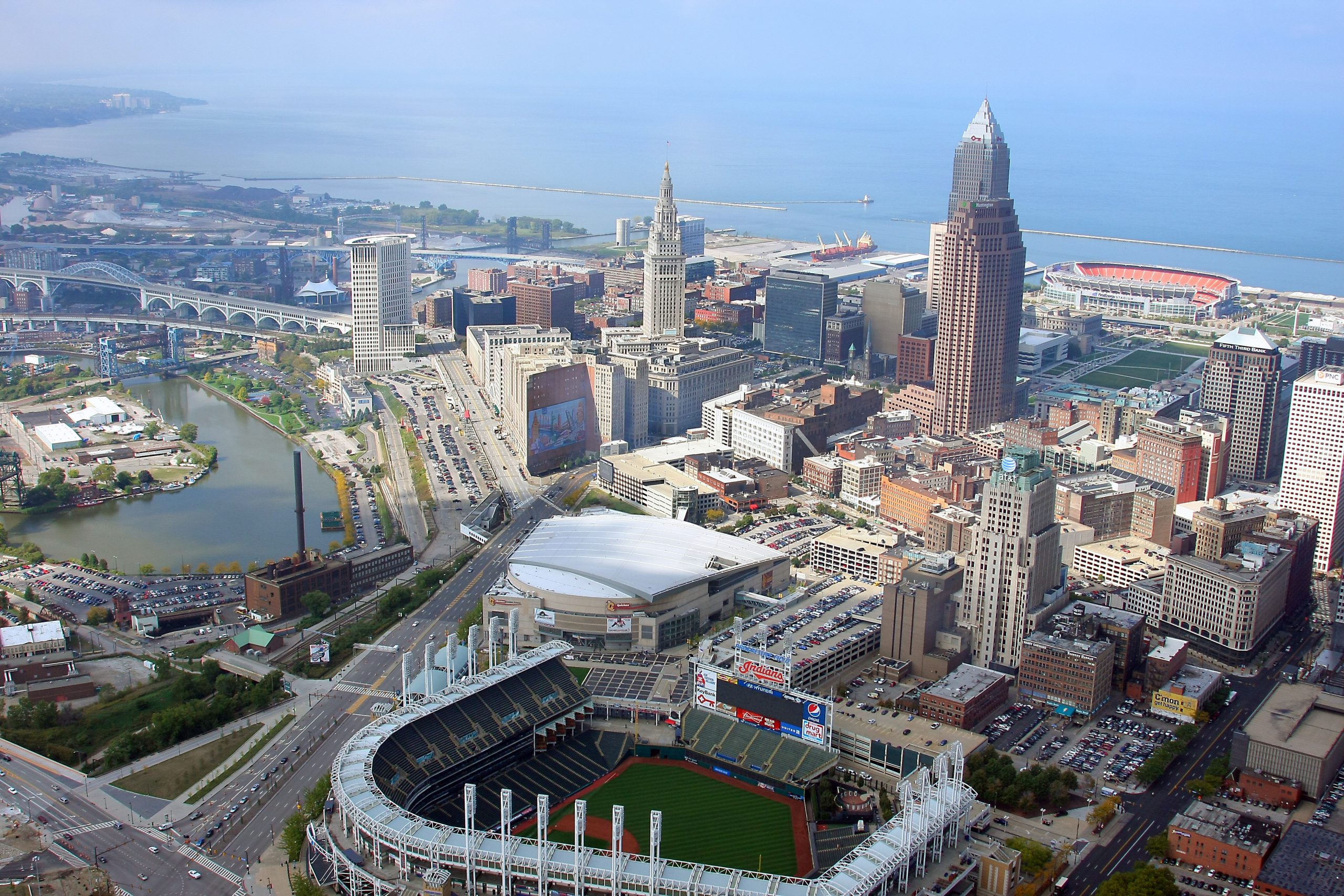 If one year ago today, Sunday October 25th 2015, you would have told me that a year from today, the Cleveland Cavaliers would be hoisting a title banner hours from now at Quicken Loans Arena AND next door the Cleveland Indians would be playing a World Series game, you would have just laughed.
But, like a magical dream you don't want to end as a Cleveland sports fan – that day is upon us.
Yes, the night that Cleveland sports fans probably never would have even dreamed is here – as our fine city is now the center of the sports world.
A night where a rightful NBA 'King' puts on a title crown for the city he grew up just 25 miles from, shunned for another kingdom for four seasons, then returned to help the city achieve it's dream.
All the while next door a young, gritty underdog group of players no one gave a chance to begin a fight against history, a fight against the national darlings of the media in the Chicago Cubs, as the Indians, led by a manager bent on winning another World Series title and a patchwork pitching staff look to make history of their own.
Seems like a dream – doesn't it.
But it's not, it's a reality, and Cleveland fans should soak in today – October 25th 2016 as a day they will never forget. If you are lucky enough to have a ticket to either game, or are just going to be brave and head Downtown anyway, it should be quite a night.
Remember Cleveland – you are on the national stage, mind your 'P's' and 'Q's' and while there's a chance the outcomes may not go our way, we have done something that most never thought was possible.
Cleveland has taken over the sports world.
Oh yeah, I didn't forget about the Browns, but as Meatloaf once sang – 'Two Out Of Three Ain't Bad.'

NEO Sports Insiders Newsletter
Sign up to receive our NEOSI newsletter, and keep up to date with all the latest Cleveland sports news.