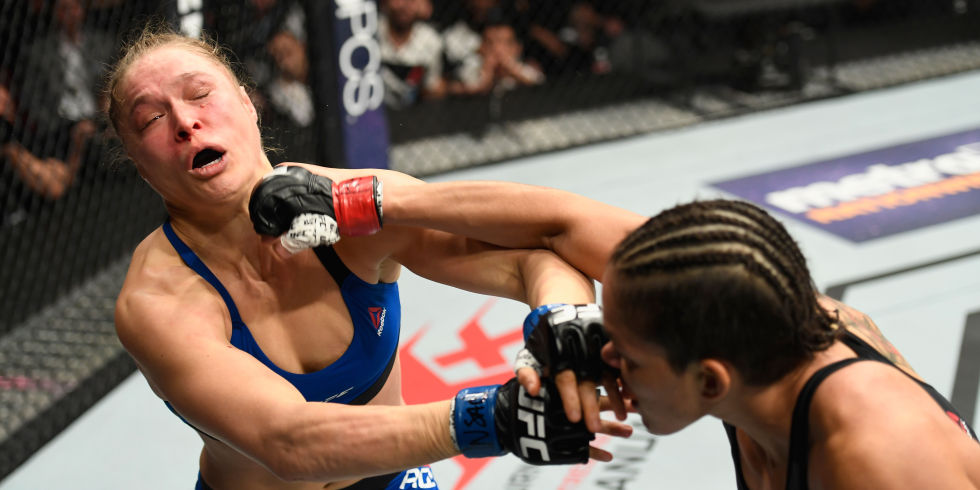 UFC 213
Travis Browne vs Oleksly Oliynk
Prediction – Listen to me, if Travis Browne can't be this guy, he needs to retire.  Pick is Brown.
 Anthony Pettis vs Jim Miller
Prediction – It's time for Pettis to remind people why he was once considered as one of the best pound for pound fighters on the planet.  Pick is Pettis.
Fabricio Werdumn vs Alistair Overeem
Prediction – The winner of this will get their rematch with Stipe.  Both men pose a serious threat, but Werdumn has been waiting a long time for a rematch with Stipe and I do not believe Overeem is the man to derail him from that.  Pick is Werdumn.
 Daniel Omielancuk vs Curtis Blaydes
Prediction – Daniel Omielancuk has had 8 fights in the UFC and no one has heard of him.  There is a reason for that.  Pick is Razor Blaydes.
Yoel Romero vs Robert Whittaker
Prediction – This will be the fight of the weekend for a belt that is meaningless.  However, both men are out to put the other one to sleep, and both can.  These are two of the hardest hitters in the UFC.  Whittaker is a game challenger and very hungry to show the world what am underdog can do.  I love his chances to shock the world here, and pick up the huge win.  He won't.  Pick is Romero.
Amanda Nunes vs Valentina Shevchenko
Prediction – Nunes is on a roll for a reason.  Shevchenko won't stop her.  Pick is Nunes.
To recap, the picks are